Posted on
Tuesday, May 7, 2019
Vök Baths – Hot water springs at lake Urriðavatn, Opening Summer 2019
Vök Baths is a new destination opening in summer 2019 by lake Urriðavatn, just northwest from Egilsstaðir, in Eastern Iceland. The water at Vök streams from hot springs deep under the lake. Years ago, during the long arctic winters, the locals noticed that the lake ice always melted in the same place. Our name, Vök, is the Icelandic word for these melted ice holes. Today, these hot springs supply all of the hot water for the surrounding area.
The hot spring water is so clean you can drink it, making it the only certified drinkable hot spring water in Iceland. Our café-restaurant will serve tisanes, soups, hot dishes and cakes made with organic ingredients from local producers. Vök will also feature a sauna, pools and cold tunnels on the lake shores. With Vök, we want to celebrate and respect the pure water of Urriðavatn lake, the surrounding lakeside nature and the age-old Icelandic bathing traditions.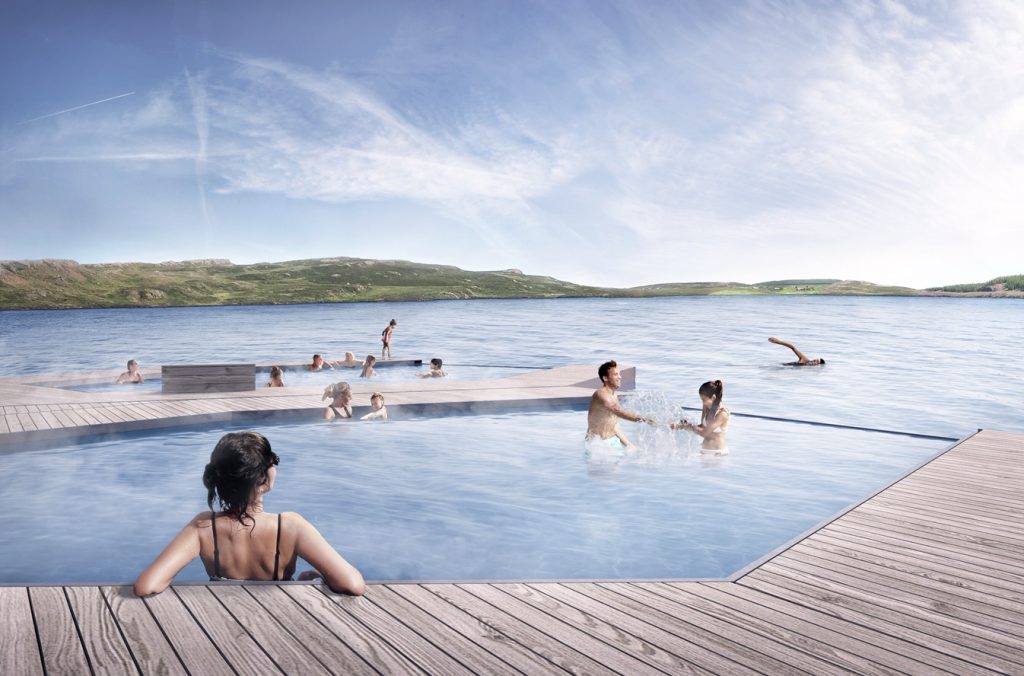 Opening hours from July 1 2019 onwards
Summer
(01 May – 30 September)
11 AM – 11 PM
Winter
(01 October – 30 April)
12 PM – 10 PM
How to get here?
We're located on the shores of lake Urriðavatn, 5 km northwest of Egilsstaðir.
By car
From South
Höfn 262 km
Djúpivogur 161 km
From North
Akureyri 269 km
Myvatn 164 km
By plane
Direct flights from Reykjavik to Egilsstaðir (3 times a day)