We have handpicked the best tours in Iceland so you don't have to.
Our blog about
Iceland
Want to act like a native Icelander? Then follow our blog and we'll help you get local.
looking for something
specific?
We are delighted to offer wonderful tours around Iceland. These tours are handpicked by us to ensure that you get the most out of your experience, with tours that we believe are the best that Iceland has to offer at any given moment. Now it's just a question of what you're interested in. Browse our tours below and create the vacation of a lifetime.
We at Must See want you to visit Iceland but we are also determined on making your stay as lovely as possible.
That is why our aim is to guide you through Iceland like a friend. An extremely good friend who tells it like it is. But with a dash of humor, because what is life without humor?
We want to show you the gems that are hidden in Iceland, not just those who are made by Mother Nature, but also the restaurants, the museums, the bars, the attractions, the shops and places that are well worth the visit – even though they are not mentioned in every other guide book you read.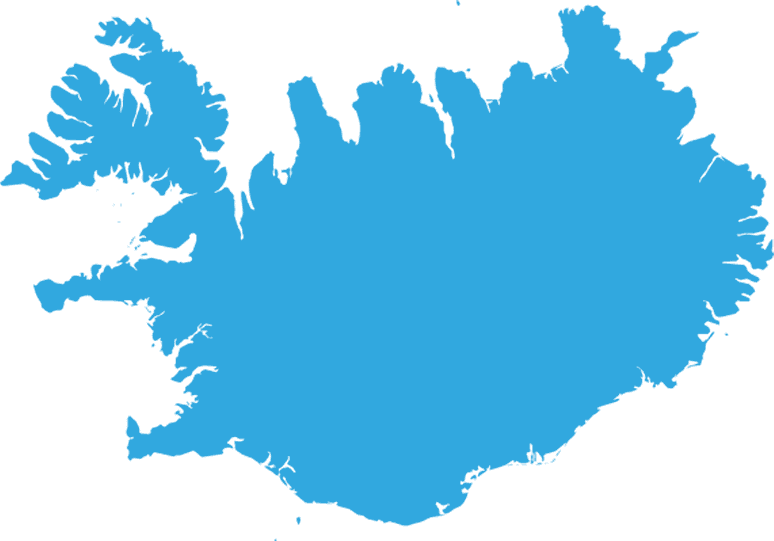 Phone numbers
in iceland
Access codes
| | |
| --- | --- |
| Country calling code | +354 |
| International call prefix | 00 |
Special numbers
| | |
| --- | --- |
| Emergency services | 112 |
| Police | 444 2500 |
| Directory enquiries | 1818, 1819 or 1800 |
| Speaking clock | 155 |
Weather
in iceland
Reykjavík
Monday
Currency
in iceland
| Currency | Rate | Amount |
| --- | --- | --- |
| ISK | 1 | |
| USD | 143.89 | |
| DKK | 20.82 | |
| EUR | 155.5 | |
| NOK | 13.71 | |
| GBP | 177.03 | |
| SEK | 14.14 | |
DO YOU KNOW
Iceland

?

Below are some fun facts about our strange country.

Iceland is the only country in Europe that bans strip clubs. Striptease was outlawed in the country in March of 2010.

The population of the whole of Iceland is 330.000 - roughly the same as the number of inhabitants in Coventry in England.

Sports are the most popular past-time of children in Iceland. At the age of 12, eight of ten children in Iceland train at sports clubs. No wonder Sportacus is from Iceland!

It rains a lot in Iceland. And we mean A LOT! The annual rainfall on the south coast is about 3000 mm.

Even though we are only 330.000 we still have 49 religious sects to choose from.

Glaciers make up for 11,6% of the country, or 11,922 square kilometers. The biggest glacier is Vatnajökull, the largest glacier in Europe, covering 8100 square kilometers.
Must see

in Iceland
Read
About

Must See in Iceland
or read our
Terms and conditions
Must see in Iceland is registered in Iceland as Must See Ferðafélagi ehf., corporate id: 500117-0600.
We are fully licenced information and booking office by the
Icelandic Tourist Board
We accept







Why choose us?
No booking fees or hidden cost
We want to help you plan the trip of a lifetime
Instant booking directly from supplier
We're fun, adventurous but trustworthy at the same time
We'll answer all your questions and give you the support you need
Secure Payments