Posted on
Monday, October 2, 2023
Nestled in the North Atlantic Ocean, Iceland is a land of awe-inspiring natural beauty and everchanging weather that will leave you breathless with wonder. From its majestic glaciers to its bubbling geothermal springs, this Nordic island nation offers a sensory experience like no other.
One of the most enchanting aspects of visiting Iceland is its diverse and dramatic landscapes. As you explore this land of fire and ice, you'll find yourself surrounded by towering volcanoes, serene fjords, lush green valleys, and cascading waterfalls at every turn.
But what truly sets Iceland apart is its everchanging weather. One moment, you might find yourself bathed in the soft glow of the midnight sun during the summer months, while the next, you'll witness the dance of the Northern Lights painting the night sky with vibrant colors. The Icelandic weather is as unpredictable as it is mesmerizing, and it adds an element of excitement to every adventure.
Exploring Iceland's diverse landscapes and experiencing its capricious weather is an adventure in itself, but the real magic lies in the unique places to stay that dot this island. From cozy cottages nestled in remote valleys to luxurious bubble cabins with panoramic views of the night sky, Iceland offers an array of distinctive accommodations that will make your visit even more memorable.
Whether you choose to immerse yourself in a traditional Icelandic turf house, unwind in a geothermal hot spring while staying at a rustic cabin, or enjoy the comfort of boutique hotels in Reykjavik, Iceland's accommodations cater to every taste and budget.
In the upcoming sections, we will introduce you to some of the most remarkable and unique places to stay in Iceland, each offering a one-of-a-kind experience that will enhance your journey through this land of enchantment. So, pack your bags and get ready to embark on an unforgettable adventure in Iceland, where the landscape and everchanging weather will leave you in a state of perpetual wonder.
1. The 5 million star hotel
If sleeping under the stars is something that tickles your fancy, the Bubble hotel in Iceland is just the right accommodation for you.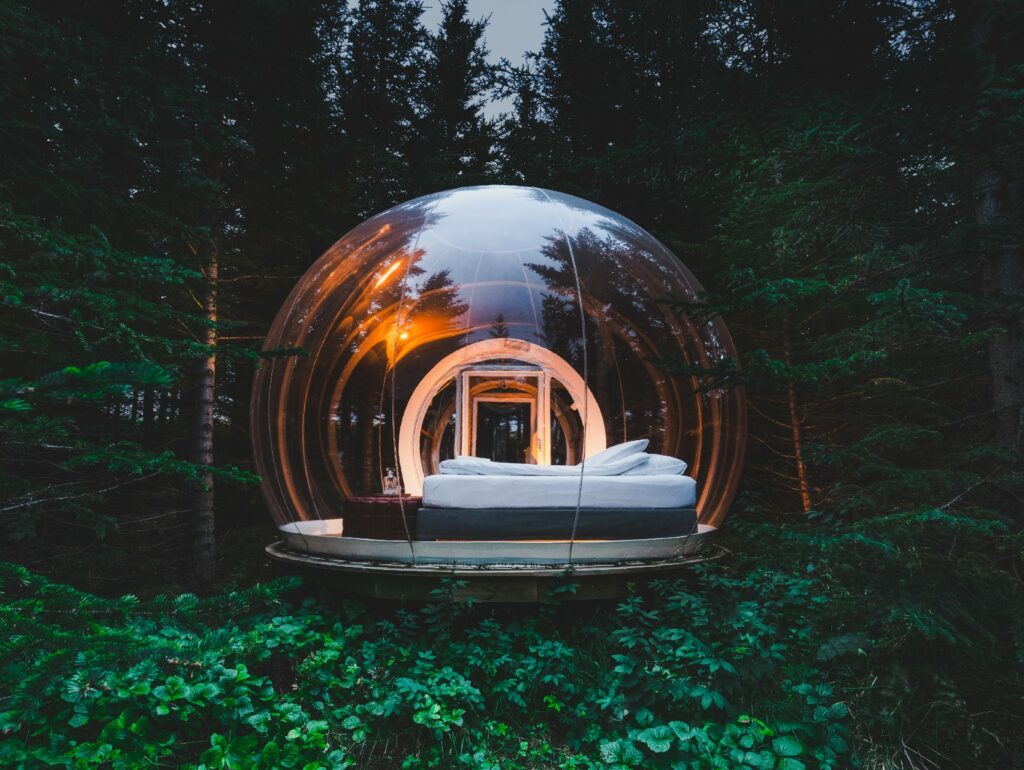 The Bubble hotel is in fact made up of numerous, transparent bubbles, unlike anything else you'll find in Iceland.
If you decide to stay in one of the bubbles you'll be nestled smack down in the middle of nature and your chances of spotting the northern lights right before you drift away into sleep are quite high – although there are no guarantees when it comes to the Icelandic weather and nature.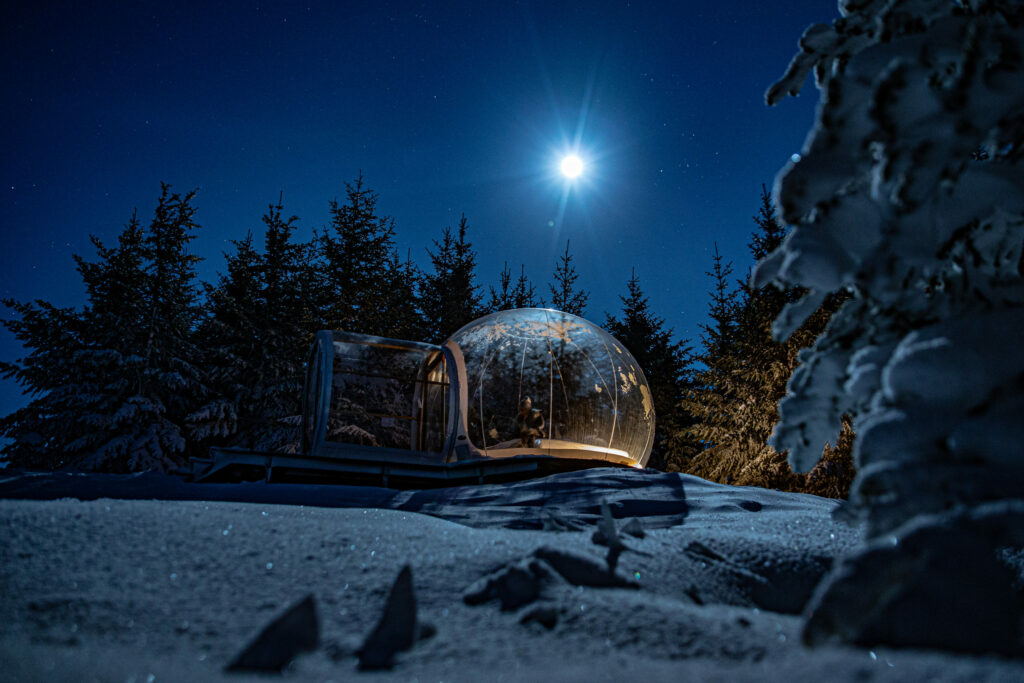 Click here to check out the Bubble hotel.
2. Inspired by the Vikings
Maybe you've always dreamed of sleeping in a turf house – just like the Vikings did! Then Torfhús Retreat is the place for you!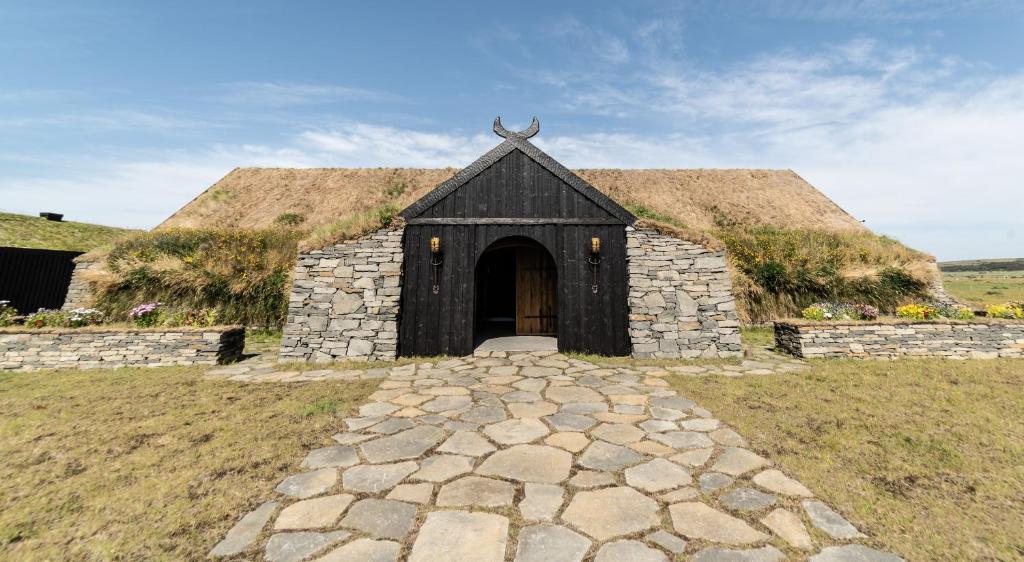 Torfhús Retreat is in the district of Selfoss, quite close to Reykjavík, and combines traditional, Icelandic accommodation with the luxury of modern day living.
The landscape is majestic, with the main sites of the Golden Circle being only a stones throw away. Torfhús Retreat is indeed one of the unique places to stay in Iceland, making your stay in our lovely island an experience to remember.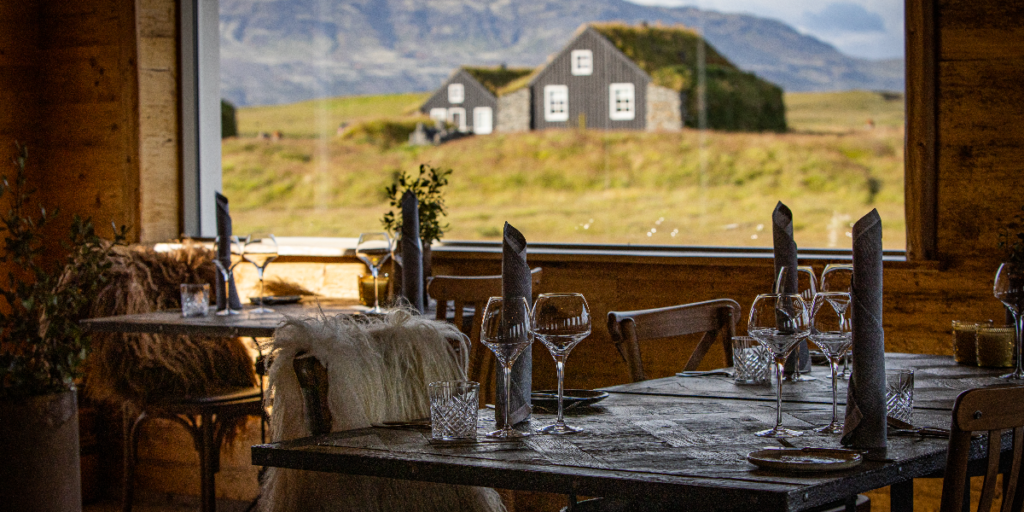 Click here to book a turf house for your stay in Iceland.
3. Snuggle up in the igloo
The igloo in Árbakki in northern Iceland truly is one of its kind.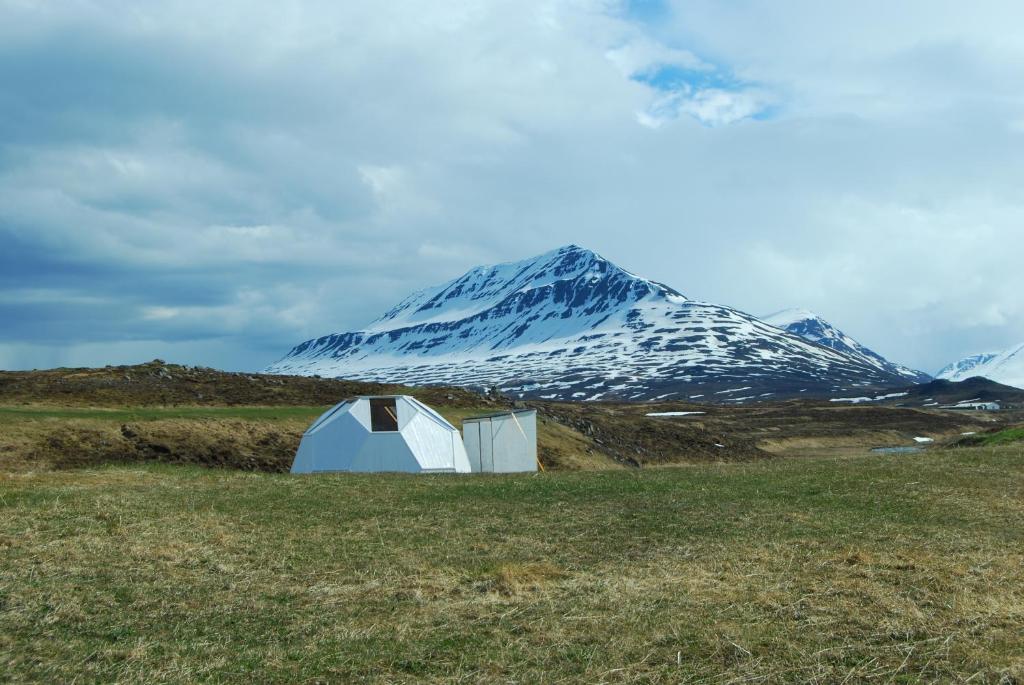 This place is for those who don't need all the fuzz you can find in traditional accommodation and are ready to immerse themselves in the Icelandic landscape.
The sides and roof of the igloo are glazed, offering a unique opportunity to admire Iceland in all its glory.
If you want to feel like you're alone in the world and need some peace of mind, the igloo house is definitely the place for you!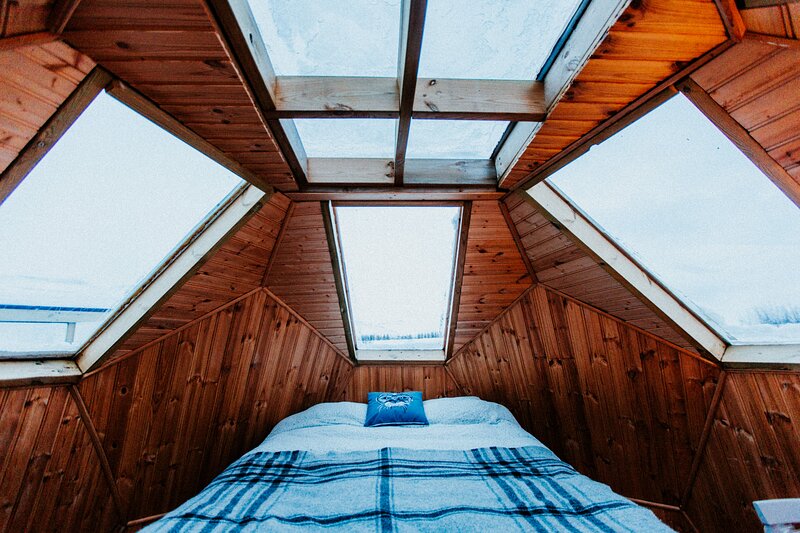 Click here to check out the igloo house.
4. Spectacular views
One of the more traditional places on this list is the ION Adventure hotel in Nesjavellir, a mere 45 kilometers from Reykjavík city centre.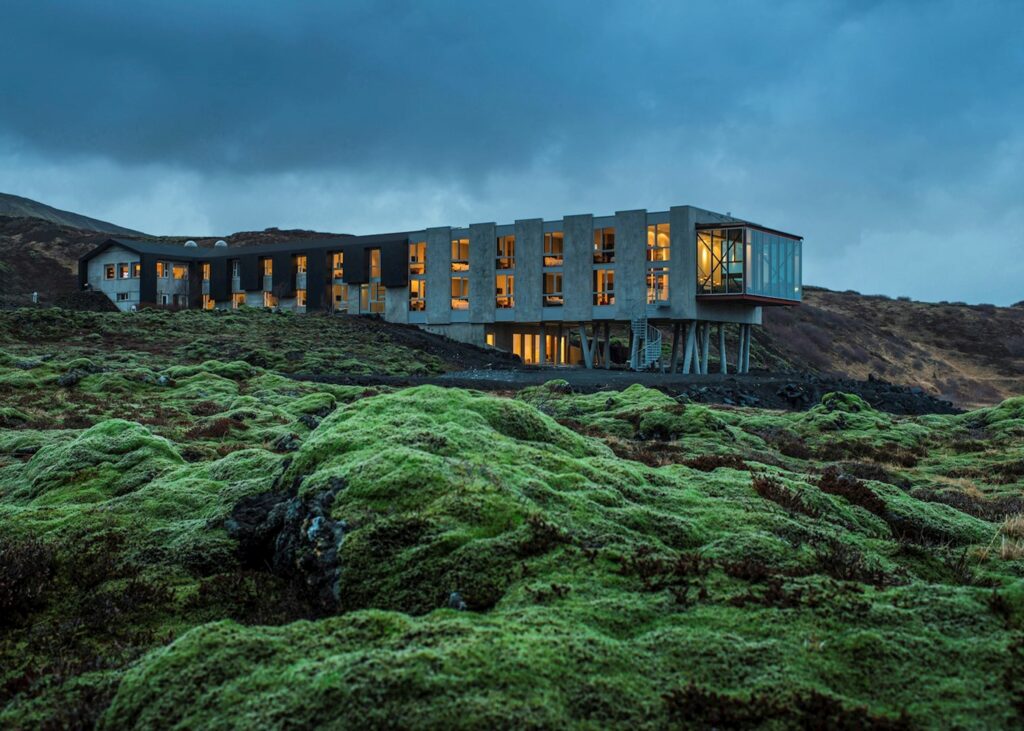 This is an award winning hotel for all of those who seek a quiet, yet unique place to stay in Iceland.
Just looking at the outside of this hotel you can see how utterly majestic it is, offering an oasis in the dramatic landscape by the Golden Circle.
Click here for more information on the ION Adventure hotel.
5. The Viking experience
In the cozy town of Hafnarfjörður, just 15 minutes away from Reykjavík city centre, you will find the Viking hotel.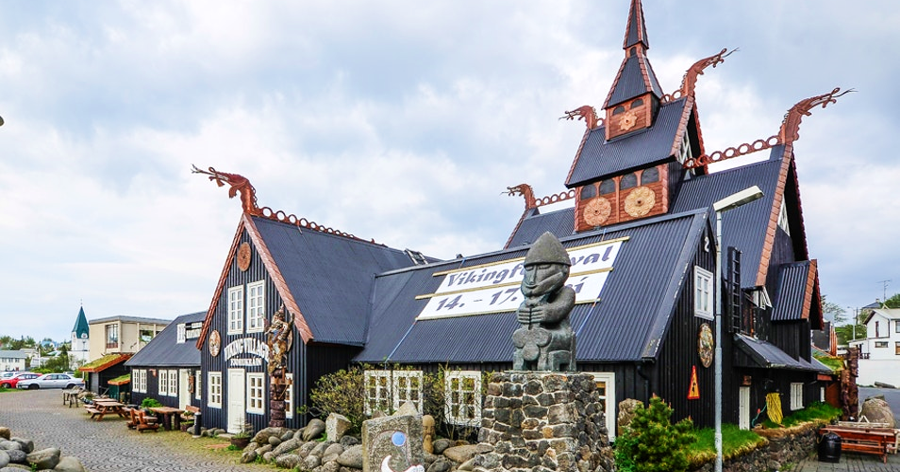 Like the name entails, this hotel maximizes the viking experience and is the only viking themed hotel in Iceland.
The decor is amazing, the staff is wonderful and the location is perfect for those who want to explore Iceland on short day trips and want to be relatively close to Keflavík international airport. This hotel is especially fun during Christmas time, with the place totally transforming into a winter-viking-Christmas-land.