Posted on
Sunday, September 20, 2020
If you're a fan of Asian cuisine, here are ten spots you cannot pass up. Must eat in Iceland.
Eastern cuisine has enjoyed great popularity in Iceland for the last few decades, and the past five years in particular have seen a huge increase in the variety of flavors and cuisines on offer. Must See Iceland therefore hit the streets and asked 23 knowledgeable fans of Oriental dining about their favorite places in Reykjavík. After awarding points based on individual ranking, we collated everything into a master list. This gave us a final top ten, which we proudly present to you here. Enjoy!
Krua Thai
Skólavörðustígur 21a
Bæjarlind 14-16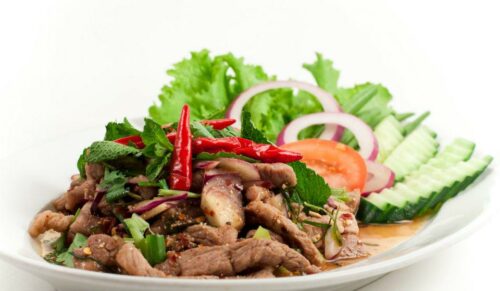 "Solid lunch specials, solid delivery specials."
"The deep-fried red curry fish is a regular craving, I just can't help it."
"Hidden gems on the menu for those who like it hot: the Nam-Tok and Yam-Nua [spicy Thai salads] will light a nice fire under you."
"Maybe not the best Asian place in town, but certainly never disappoints."
Fine Restaurant
Rauðarárstígur 33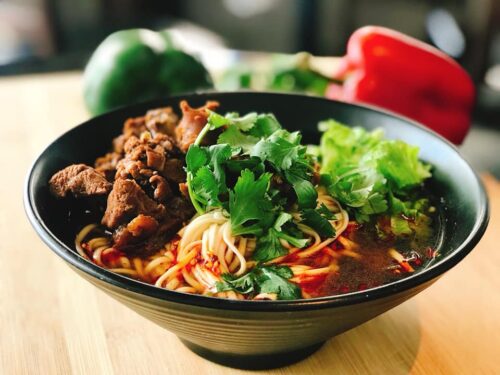 "Best Chinese food I've had in Iceland."
"A little on the pricey side, but totally worth it. Great food and service."
"Incredibly authentic. The closest thing to actual Chinese food that you can get in this country."
"Peculiar vibe. Amazing food."
Dragon Dim Sum
Bergstaðastræti 4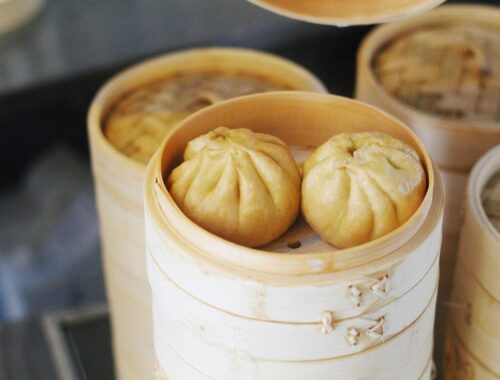 "Reykjavík's first ever dedicated dim sum place, and fortunately their dumplings are impeccable."
"Everything is made from scratch and refined every step of the way by top professionals. These guys are awesome."
"Original flavor combinations and top-notch ingredients. Divine."
"Kind of the only bad thing about Dragon Dim Sum is how popular the place is. Get there early!"
Mai Thai
Laugavegur 116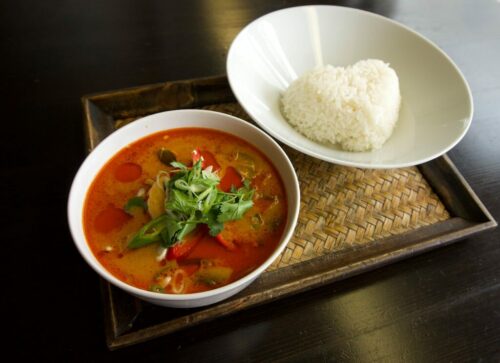 "Best Pad Thai in town, and the curries are super authentic."
"Chummy cozy vibes, and it doesn't hurt to have an Asian supermarket literally inside the place."
"Insane Pad Thai for an incredibly fair price."
"Great food, not too expensive at all, service is speedy and friendly. Ticks all the boxes."
Shalimar
Austurstræti 4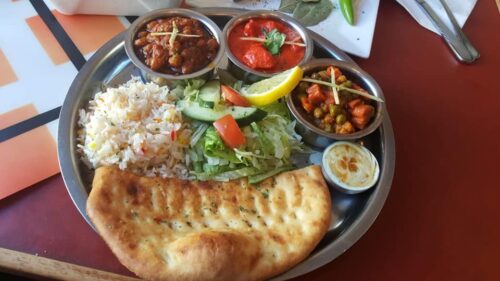 "I think Shalimar is classified as northern Indian/Pakistani cuisine. I'm a fan of the deeper spice flavors found in the north, and Shalimar always delivers on that front."
"Their Palak Paneer and their Peshwari naan are always solid, and their rice is always a perfect ten."
"Their "Curry in a Hurry" lunch special is a classic. Perfect combo of quality and price."
"Shalimar's been the best for decades. Great selection of vegetarian and vegan dishes. Big portion sizes, and their naan is to die for."
Ramen Momo
Tryggvagata 16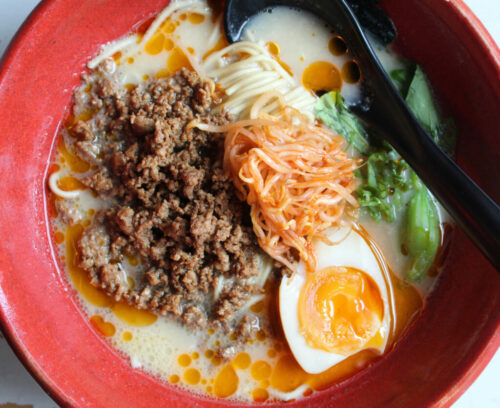 "Tibetan interpretation of Japanese ramen. Could hardly be any better."
"The Dan Dan noodles are a knockout. I can't get enough of them."
"Amazing noodles and the service is friendly and personal."
"The first ramen place in Iceland. They make their own noodles from scratch, and they taste fantastic."
"A stone classic. A simple little space, and tiny — which makes nabbing a seat an experience unto itself."
Makake
Grandagarður 101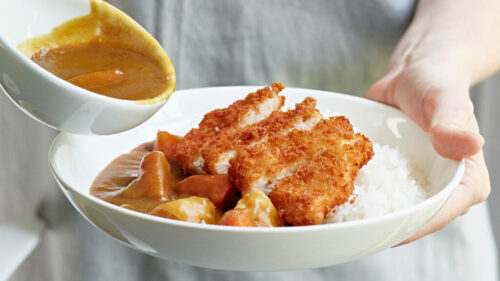 "Crazy good fusion, cool decor, exciting drinks (try the plum wine!")
"Magnificent dumplings."
"The only place in the country where you can get genuine Japanese katsu curry. Absolutely unique mood as well, so much fun to visit there."
"Bottomless dim sum brunch. Need I say more?"
Fönix
Bíldshöfði 12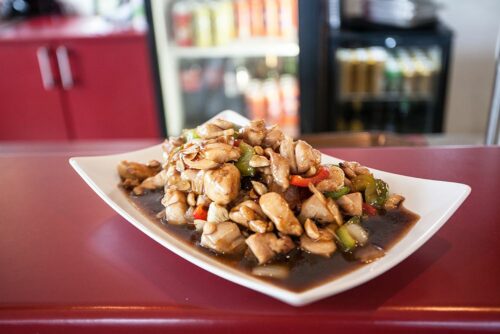 "Not a lot of proper Chinese food to be found in Reykjavík, but Fönix is the real deal. The dumplings are perfect."
"Authentic and inexpensive."
"The best Kung Pao chicken to ever grace these shores."
"The decor is humble but the service is great and the food is top class, especially considering the price."
Austur-Indíafjelagið
Hverfisgata 56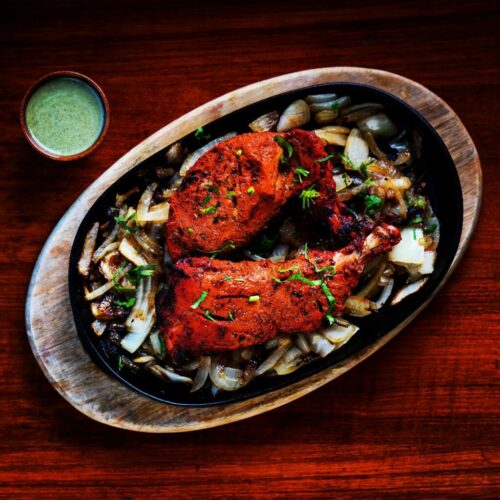 "The quality of the food is incredible and the service is great. This is a high-class restaurant."
"A genuinely world-class Indian fine dining restaurant that just so happens to be situated in Reykjavík. Food and service are always 100%."
"Rather expensive, but the quality is sensational. The flavors are immaculate."
"The only Indian restaurant in Iceland that truly understands Indian cuisine."
Ban Thai
Laugavegur 130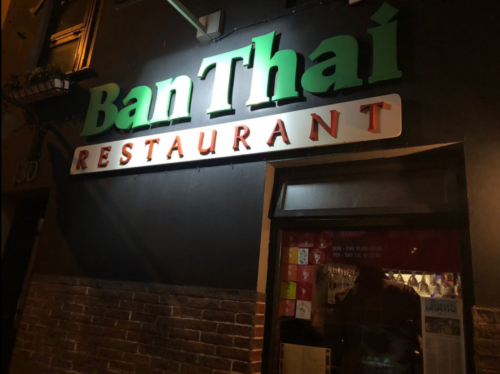 "There's a reason you won't find as many "Best Of" stickers and plaques anywhere as you will at Ban Thai. The menu is a veritable tome, filled with divine dishes!"
"The best Thai curries in the land."
"The best restaurant in Iceland, and I will confidently say it's the best Thai place in all of Europe."
"Even the best places have their bad days, but Ban Thai has never failed me. I love that they state on their menu that you may need to wait a whiile for the food because everything is made from scratch. Sometimes the wait can be a bit long, but the mind-blowing quality of the food more than makes up for it."
"The yellow curry and the Panang curry are both just otherworldly. Impossible to do it better."
"A time-honored classic. Simply world-class.