Visit the Perlan Observation Deck and see all of Reykjavík city!
On the fourth floor of Perlan, a large observation deck lies on the top of the hot water tanks and encircles the entire dome to give an amazing 360° view of Reykjavík and the surrounding area. The Perlan Observation Deck is a lovely add on to your tour of Reykjavík.
The Perlan observation deck has panoramic disks that tell you the names of the mountains that form the horizon, from Keilir on the Reykjanes peninsula in the south, to the world famous Snæfellsjökull glacier that lies on the end of Snæfellsnes peninsula in the north. A large part of the horizon belongs to Esja, the mountain of Reykjavík, in all its glory.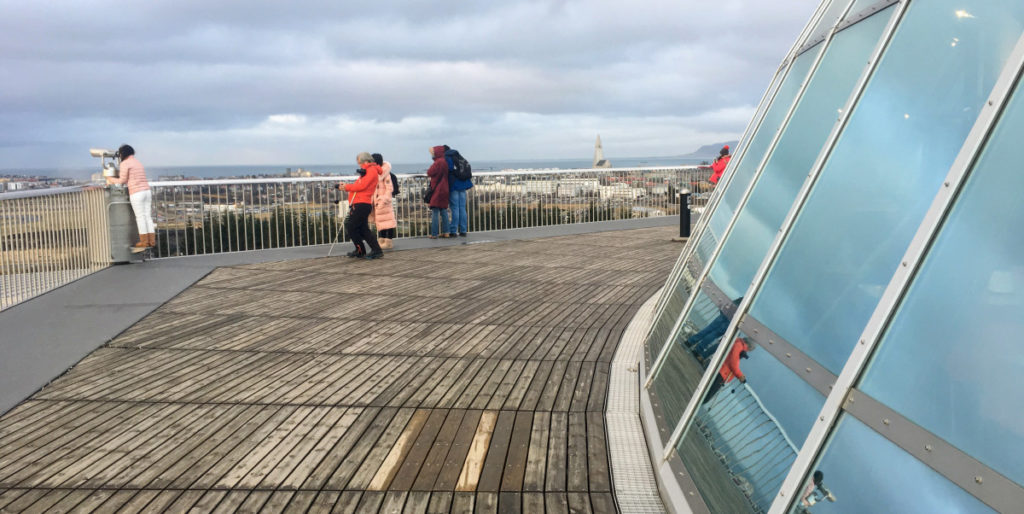 By the panoramic disks guests can listen to descriptions of the view and the landmarks on five languages: Icelandic, English, Norwegian, German, and French. Every year, hundreds of thousands of guests come to the top of Perlan to enjoy one of the best views you can get of Reykjavík and its surrounding area.
Open
All days
09:00AM – 07:00PM
Last tickets sold at 06:00PM
Admission*
Adult: 490ISK
Child (0-15): Free
*The Observation Platform is included in the Glacier and Ice Cave Exhibition.
Read more about Perlan Museum here.