Posted on
Friday, January 13, 2017
In one of Reykjavík's most beautiful buildings, The Nordic House, is the popular restaurant AALTO Bistro. The Nordic House was designed by world renowned architect Alvar Aalto (1898-1976) and the name of the restaurant is a homage to him.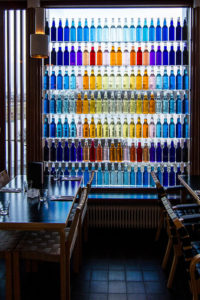 AALTO Bistro is an absolutely stunning restaurant in such a cozy atmosphere that you could just stay there for days. Be careful not to do that though – you might get in trouble! Even though chef Sveinn Kjartansson is extremely nice and friendly.
Unconventional ways with unusual ingredients are gone at AALTO Bistro, resulting in the most beautiful and tasty dishes you can imagine. Iceland's Scandinavian heritage is mixed with Central European cuisine and the whole thing just works perfectly. Each plate is like a work of art!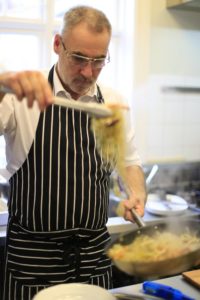 The food is hearty and healthy and vegan and vegetarian options are available for various dishes. And the cakes and pastries are to die for! And when you've stuffed yourself full of this glorious food you can visit The Nordic House and get acquainted with Nordic culture and just admire this spectacular building in all it's glory. And like the restaurant – it's a true gem in the heart of Reykjavík.
How to get there?
As previously mentioned, AALTO Bistro is located in The Nordic House, at Sturlugata 5, and faces the University of Iceland. You can take buses 1, 3 and 6, get off at Háskóli Íslands and walk for a few minutes. Or you can catch a cab – it's a location every taxi driver knows.