Posted on
Thursday, March 17, 2016
One of the things we Icelanders are most proud of is our wool. We just love it! And that's understandable since it's the best wool in the world – according to us. So, let me introduce you to the Álafoss wool store.
I guarantee if you buy a proper wool sweater in Iceland you will not want to take it off since it's the best medicine for the sometimes unbeatable cold we have here.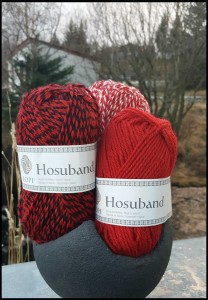 So if you're in the market for wool sweaters I suggest you take a trip to Álafoss wool store. It's in Mosfellsbær, a town a little outside of Reykjavík and will take you about 20 minutes with a taxi but it's totally worth it.
If you're a knitter you will find all the yarn you could dream of at Álafoss. If arts and crafts are your thing you will feel like a kid at a candy store. But if you can't be bothered with doing the work you can buy all sorts of knitted garments and also other handmade things – everything from napkins to elf shoes.
How to get here?
I guess the easiest way is to take a taxi. It will cost you but it's more convenient than taking the bus.
If you're up for a long bus ride I got this information from the Álafoss website:
Get on bus number 15 from Hlemmur bus station in Reykjavik (direction: Mosfellsbær). After about 30 minutes, get off at the stop "Háholt". Push the button when you have Hotel Laxness on your left side, or right after you have seen a branch of KFC – (You can ask the bus driver to assist you if you are not sure).
Walk down the hill for about 5 minutes towards the highway. You will see the Alafoss wool store building on the other side of the highway (tall white building with red roof). Walk downtowards the white building where you will see a sign marked Alafoss that will guide you to a tunnel. Walk through the tunnel on your right. Follow the asphalt lane until you cross a wood bridge and then turn right to Álafosskvos. Walk straight ahead and you will see Álafoss wool store.