Posted on
Saturday, May 13, 2017
I can't believe the Secret Solstice Festival is next weekend! My, how time has flown by, way too quickly.
We at Must See in Iceland got the great pleasure of partnering up with Secret Solstice Festival this year, which is a huge honor for our small family business. Our job is to find interesting tours for people visiting the festival, making sure that they thoroughly enjoy themselves in Iceland. And guess what? Everyone who uses the special Secret Solstice promotional code, TOPSECRET, get a 5% discount on our tours.
Simply the best
But, on with the show. Those who don't know what the Secret Solstice Festival is, I can tell you that it's one of the biggest music festivals in Iceland. It's on for the fourth time this year, taking place between the 15th and the 18th of June in Laugardalur, close to down town Reykjavík. That's next weekend you guys!
The festival, as you can see, is relatively new in the festival scene but has garnered attention world wide and has secured its spot as one of the best summer music festivals in Europe. Quite an accomplishment!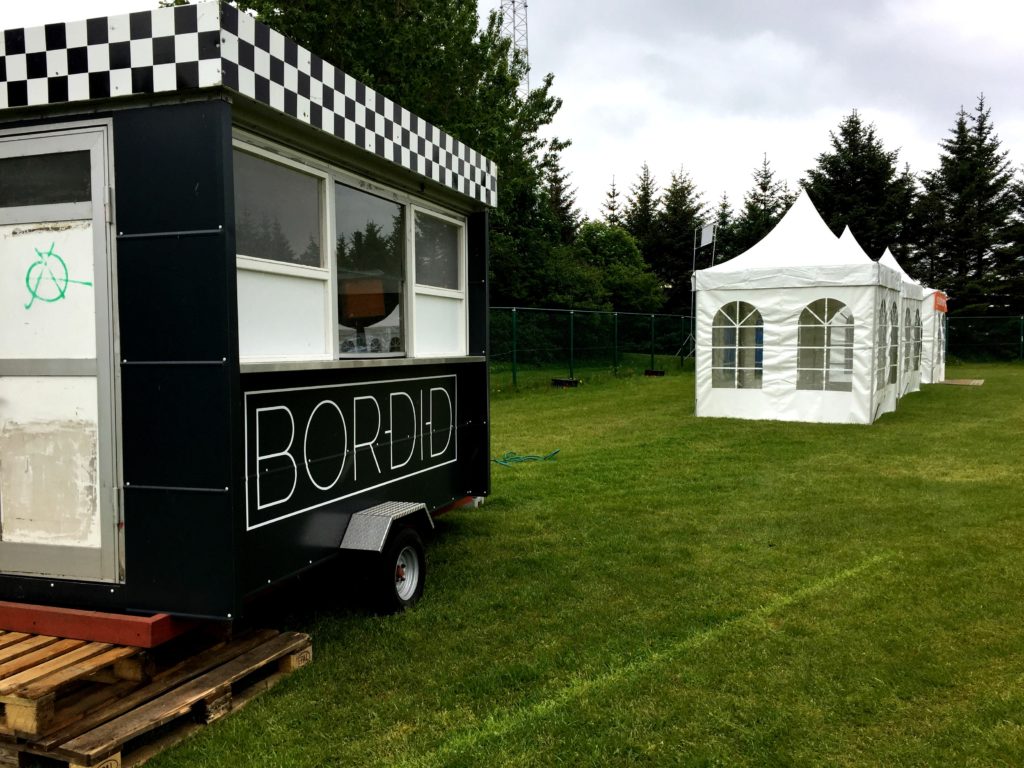 Behind the scenes
We were fortunate enough today, Tuesday the 13th of June, to explore the festival area and watch as everything was put into place with hundreds of hands working relentlessly to make the Secret Solstice Festival happen. It's amazing to think that this massive area will be crowded with people having a good time and listening to some quality beats next weekend.
Even though there is so much left undone, it seemed like everyone was on top of their game today and everything ran pretty smoothly. The workers weren't even distracted when our little girl, Anna, who is only 2, pranced around the festival area, wearing an oversized security vest which she insisted on wearing. And I mean insisted. She wouldn't take no for an answer! And she won the hearts of the whole Secret Solstice crew. I mean, just look at her:
Who's the top secret guest?
The headlining acts at Secret Solstice this year are no newbies in the music scene. We're talking about Foo Fighters, The Prodigy, Rick Ross, Chaka Khan, Richard Ashcroft and many more. Then there's also a bucketful of Icelandic acts that you might want to keep an eye on. I, personally, recommend seeing rappers GKR, Emmsjé Gauti and Aron Can. Agent Fresco are also a kick ass party group, as is Amabadama. And don't miss Eurovision star Daði Freyr, legendary punk band Fræbblarnir and post punk band Tappi Tíkarass, a band that Björk used to sing with. Oh, and then I've heard of a really special secret guest on Friday night. I'm so excited to see who it is! Check out the complete line-up here, because I can't possibly introduce you to all the acts in one blog post.
Rainy and cloudy, but who cares?
And if you haven't already booked your ticket for Secret Solstice, I suggest you do it right now. I bet you'll have a great time, even though the weather is not on our side, with rain and clouds filling up the forecast. But it doesn't matter. The vibe at this Icelandic music festival is so lovely that you'll forget all about the weather, and just enjoy being one with thousands of other music lovers.