Posted on
Sunday, March 12, 2017
We've covered the Easter opening hours for shops, restaurants and bars but we have to write about the opening hours for swimming pools all across the country, because what is Easter without a swimming pool?
This comes as a bit of surprise for some people but almost everyone in Iceland over the age of 6 knows how to swim. We're talking about 98% or something like that. We have to learn it at school and are told that we will never make it in life if we can't navigate a swimming pool. And since no-one dreams of being a failure, everyone swims. And boy, do they swim.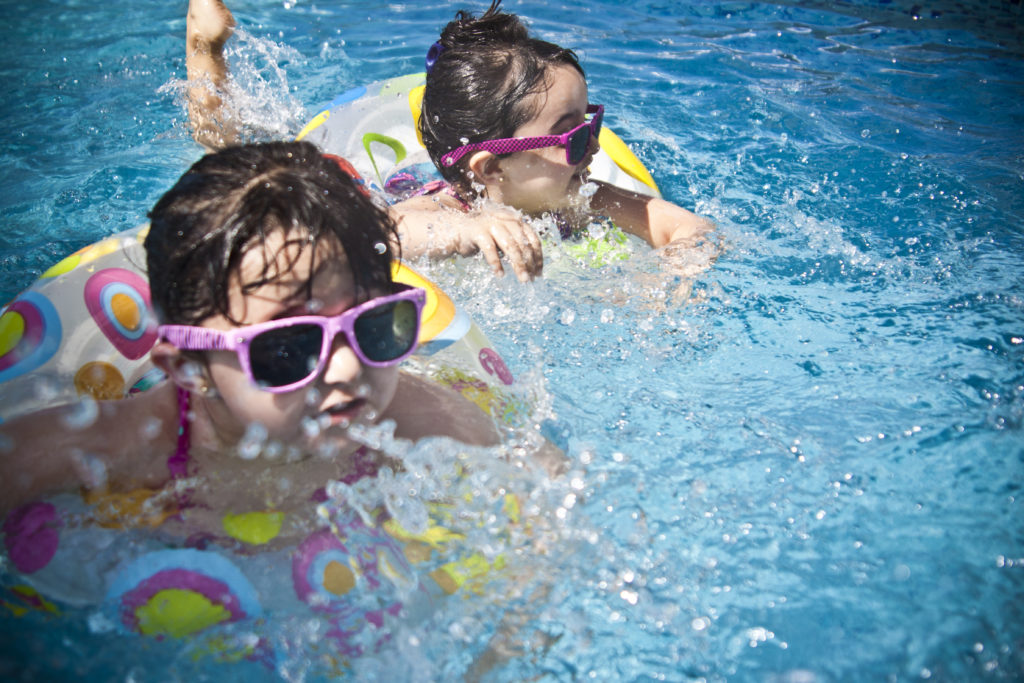 Swimming pool in every town
There's at least one swimming pool in every single town in the country and some of the more popular ones are normally packed, especially before and after normal working hours. And even though we all know how to swim, that's not the aim of the game in all cases. Some just visit the pools to meet people, soak in the hot tub and solve all of the world's problems. Some actually do swim, while others use it as quality time with the family, with numerous trips down the slides. It's also quite a good way to exhaust your kids, I might add.
So, it's quite hardcore to visit a swimming pool in Iceland. Because of course we have some rules. You can't just show up and dive right in. Oh, no. Once you've picked your pool you have to pay a small fee to get in. Just a few hundred ISK, so it's budget friendly fun. Then you need to undress. Yep, get totally buck naked. If you feel self-conscious you can always cover yourself up with a towel. Then you shower – naked. And soap up real good because we don't want any of your dirt in our pools. Then, and only then, you put on your swimsuit. I've written a whole blog about this because nothing annoys us Icelanders more than foreigners who skip the vital part of bathing in the nude. So, please read the blog before going swimming.
I hope i haven't put you off swimming all together. If I haven't, here are the opening hours. Have fun in the water!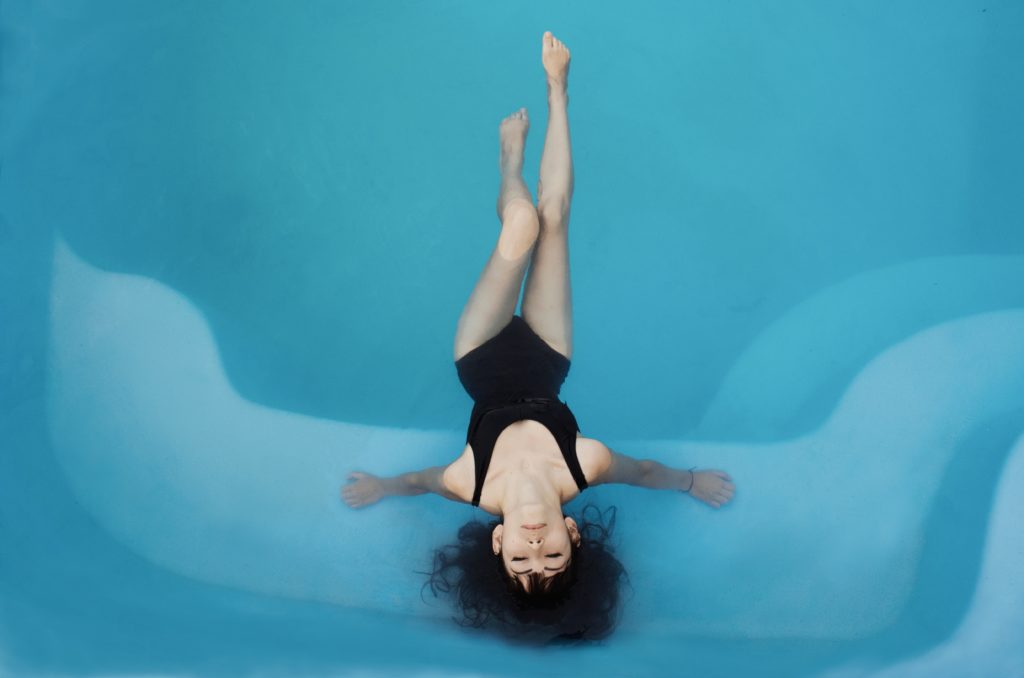 The Capital Area
Laugardalur in Reykjavík
Maundy Thursday & Easter Monday: 08.00-22.00
Good Friday & Easter Sunday: 10.00-18.00
Holy Saturday: 08.00-20.00
Vesturbær in Reykjavík
Maundy Thursday, Holy Saturday & Easter Monday: 09.00-18.00
Good Friday & Easter Sunday: 10.00-18.00
Árbær, Grafarvogur & Breiðholt in Reykjavík
Maundy Thursday, Holy Saturday & Easter Monday: 09.00-18.00
Good Friday & Easter Sunday: 10.00-18.00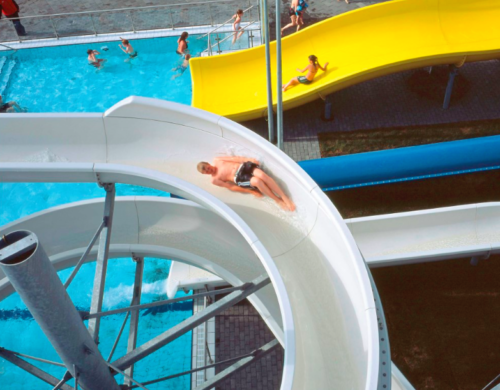 Sundhöll in Reykjavík
Maundy Thursday & Easter Monday: 10.00-18.00
Good Friday & Easter Sunday: CLOSED
Holy Saturday: 08.00-16.00
Seltjarnarnes
Maundy Thursday, Holy Saturday & Easter Monday: 08.00-18.00
Good Friday & Easter Sunday: CLOSED
Álftanes
Maundy Thursday, Holy Saturday & Easter Monday: 09.00-18.00
Good Friday & Easter Sunday: CLOSED
Ásvallalaug & Suðurbæjarlaug in Hafnarfjörður
Maundy Thursday, Easter Sunday & Easter Monday: 08.00-17.00
Good Friday: CLOSED
Holy Saturday: 08.00-18.00
Sundhöll in Hafnarfjörður
CLOSED ALL EASTER
Kópavogur
Maundy Thursday, Holy Saturday & Easter Monday: 08.00-18.00
Good Friday: 10.00-18.00
Easter Sunday: CLOSED
Versalalaug in Kópavogur
Maundy Thursday & Holy Saturday: 08.00-18.00
Good Friday & Easter Sunday: 10.00-18.00
Easter Monday: CLOSED
Ásgarður pool in Garðabær
CLOSED ALL EASTER
Varmá Sports Center in Mosfellsbær
Maundy Thursday, Holy Saturday & Easter Monday: 09.00-16.00
Good Friday & Easter Sunday: CLOSED
Lágafell in Mosfellsbær
Maundy Thursday & Easter Monday: 09.00-18.00
Good Friday & Easter Sunday: CLOSED
Holy Saturday: 08.00-19.00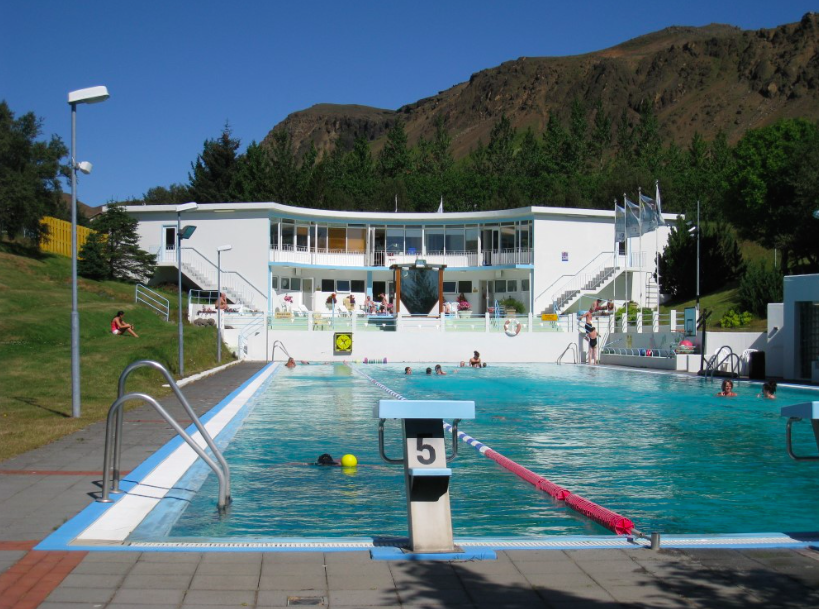 The South
Borg, Grímsnesi
OPEN 11.00-18.00 ALL EASTER
Hella
OPEN 12.00-18.00 ALL EASTER
Hvolsvöllur
OPEN 10.00-17.00 ALL EASTER
Höfn í Hornafirði
Maundy Thursday, Holy Saturday & Easter Monday: 10.00-17.00
Good Friday & Easter Sunday: CLOSED
Kirkjubæjarklaustur
Maundy Thursday, Holy Saturday & Easter Monday: 11.00-20.00
Good Friday & Easter Sunday: CLOSED
Laugarvatn
Maundy Thursday, Good Friday & Holy Saturday: 13.00-17.00
Easter Sunday & Easter Monday: CLOSED
Laugarvatn Fontana
OPEN 11.00-22.00 ALL EASTER
Laugaskarð, Hveragerði
OPEN 10.00-17.30 ALL EASTER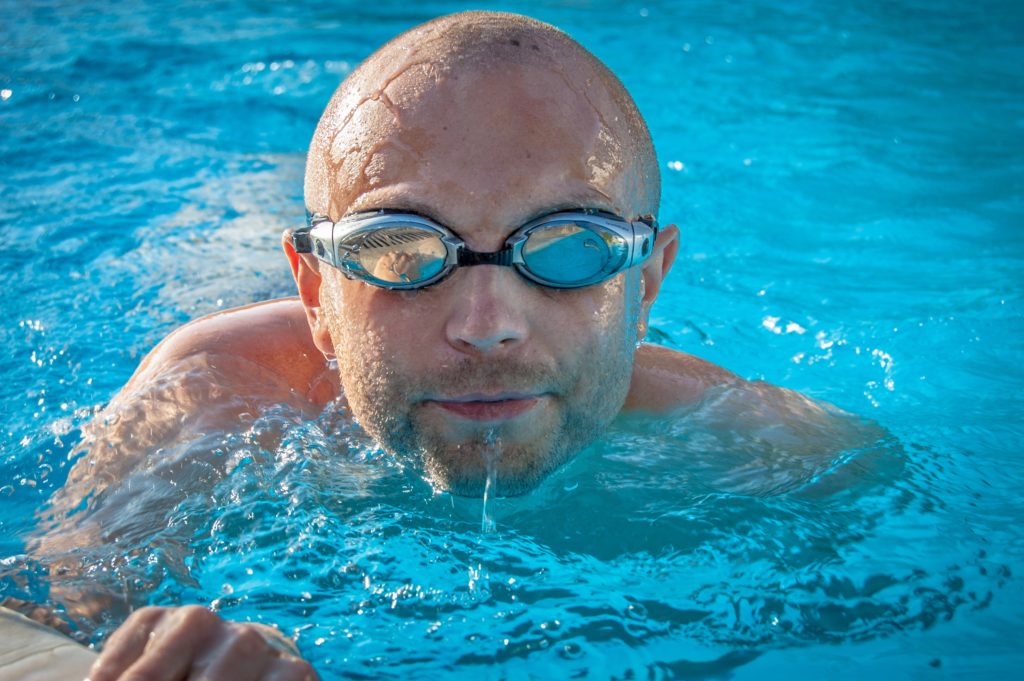 Neslaug, Árnes
OPEN 13.00-18.00 ALL EASTER
Reykholt
Maundy Thursday, Good Friday & Easter Monday: 14.00-188
Holy Saturday: 10.00-18.00
Easter Sunday: CLOSED
Secret Lagoon, Flúðir
OPEN 11.00-20.00 ALL EASTER
Skeiðalaug, Selfoss
Maundy Thursday & Easter Monday: 18.00-22.00
Good Friday, Holy Saturday & Easter Sunday: CLOSED
Sundhöll in Selfoss
Maundy Thursday, Good Friday, Easter Sunday & Easter Monday: 10.00-18.00
Holy Saturday: 09.00-19.00
Stokkseyri
Maundy Thursday, Good Friday, Holy Saturday & Easter Monday: 10.00-15.00
Easter Sunday: CLOSED
Vestmannaeyjar
Maundy Thursday, Holy Saturday & Easter Monday: 09.00-17.00
Good Friday & Easter Sunday: CLOSED
Vík
Maundy Thursday, Good Friday, Holy Saturday: 10.00-19.00
Easter Sunday: CLOSED
Easter Monday: 13.00-19.00
Þorlákshöfn
Maundy Thursday, Holy Saturday & Easter Monday: 10.00-17.00
Good Friday & Easter Sunday: CLOSED
Laugaland
CLOSED ALL EASTER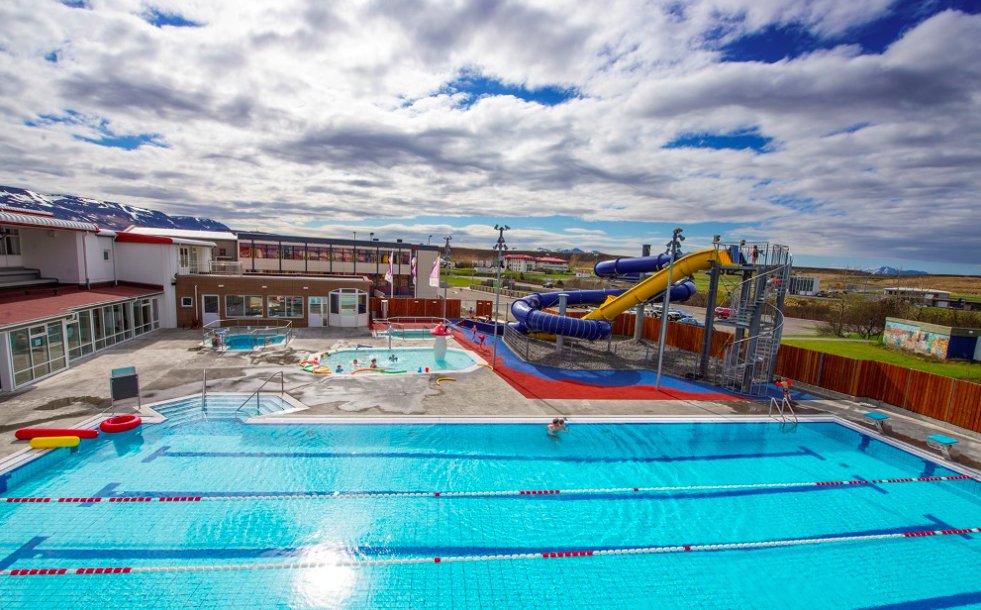 The North
Blönduós
Maundy Thursday, Easter Sunday & Easter Monday: 10.00-16.00
Good Friday: CLOSED
Holy Saturday: 10.00-18.00
Grenivík
Maundy Thursday, Good Friday, Easter Sunday & Easter Monday: 15.00-19.00
Holy Saturday: 10.00-19.00
Húsavík
Maundy Thursday, Holy Saturday & Easter Monday: 10.00-18.00
Good Friday & Easter Sunday: 14.00-18.00
Hvammstangi
Maundy Thursday, Good Friday, Holy Saturday & Easter Monday: 10.00-16.00
Easter Sunday: CLOSED
Eyjafjarðarsveit Sports Center
OPEN 10.00-20.00 ALL EASTER
Laugar, Þingeyjarsveit
Maundy Thursday, Good Friday, Easter Sunday & Easter Monday: CLOSED
Holy Saturday: 14.00-17.00
Akureyri
Maundy Thursday, Good Friday, Holy Saturday & Easter Sunday: 09.00-19.00
Easter Monday: 09.00-18.30
Hrísey
Maundy Thursday, Holy Saturday & Easter Monday: 13.00-16.00
Good Friday & Easter Sunday: 09.00-19.00
Varmahlíð
Maundy Thursday, Holy Saturday & Easter Monday: 10.00-15.00
Good Friday & Easter Sunday: CLOSED
Þelamörk
OPEN 11.00-18.00 ALL EASTER
Dalvík
CLOSED ALL EASTER
The East
Egilsstaðir
Maundy Thursday, Holy Saturday & Easter Monday: 10.00-17.00
Good Friday & Easter Sunday: CLOSED
Eskifjörður & Neskaupsstaður
Maundy Thursday & Holy Saturday: 11.00-18.00
Good Friday, Easter Sunday & Easter Monday: 13.00-18.00
Fáskrúðsfjörður, Seyðisfjörður & Stöðvarfjörður
CLOSED ALL EASTER
The West
Jaðarsbakka swimming pool in Akranes
Maundy Thursday, Good Friday & Easter Sunday: CLOSED
Holy Saturday & Easter Monday: 09.00-18.00
Kjalarnes
Maundy Thursday & Easter Monday: 11.00-15.00
Good Friday & Easter Sunday: CLOSED
Holy Saturday: 11.00-17.00
Borgarnes
Maundy Thursday, Holy Saturday & Easter Monday: 09.00-18.00
Good Friday & Easter Sunday: CLOSED
Ólafsvík
Maundy Thursday, Holy Saturday & Easter Monday: 10.00-17.00
Good Friday & Easter Sunday: CLOSED
Grundarfjörður, Hreppslaug in Skorradalur, Kleppjárnsreykir & Varmaland
CLOSED ALL EASTER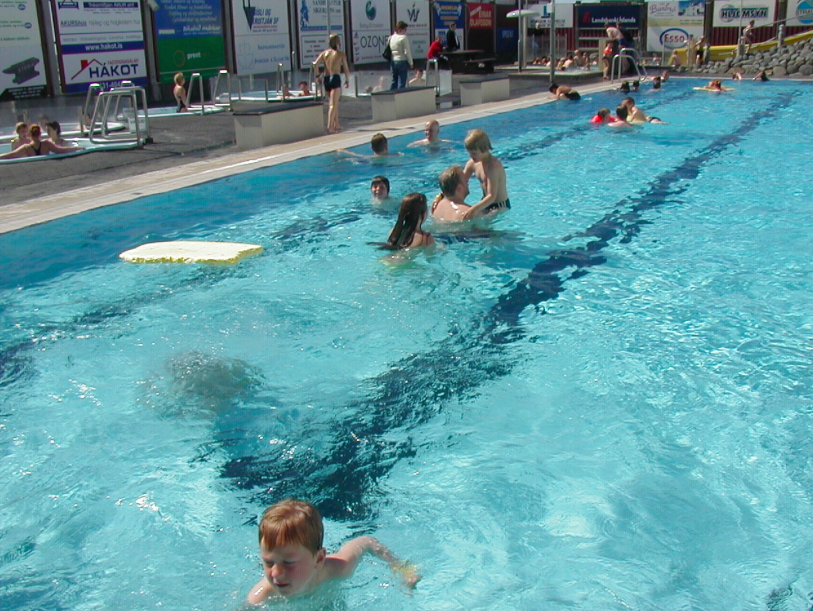 The Westfjords
Bolungarvík
OPEN 10.00-18.00 ALL EASTER
Flateyri
Maundy Thursday, Good Friday & Holy Saturday: 13.00-19.00
Easter Sunday: 11.00-17.00
Easter Monday: CLOSED
Hótel Laugarhóll
OPEN 08.00-18.00 ALL EASTER
Patreksfjörður
Maundy Thursday, Holy Saturday & Easter Monday: 10.00-15.00
Good Friday & Easter Sunday: CLOSED
Suðureyri
Maundy Thursday & Good Friday: 13.00-19.00
Holy Satuday & Easter Sunday: 11.00-17.00
Easter Monday: CLOSED
Ísafjörður
Maundy Thursday, Good Friday & Holy Saturday: 10.00-18.00
Easter Sunday & Easter Monday: 10.00-15.00
Þingeyri
Maundy Thursday, Good Friday & Holy Saturday: 10.00-18.00
Easter Sunday: 12.00-18.00
Easter Monday: 12.00-16.00
Reykjanes Peninsula
Grindavík
Maundy Thursday, Holy Saturday & Easter Monday: 09.00-16.00
Good Friday & Easter Sunday: CLOSED
Sandgerði & Garður
Maundy Thursday & Holy Saturday: 10.00-16.00
Good Friday, Easter Sunday & Easter Monday: CLOSED
Water World in Keflavík
Maundy Thursday, Holy Saturday & Easter Monday: 09.00-17.00
Good Friday & Easter Sunday: CLOSED
Njarðvík Sports Center
CLOSED ALL EASTER