Posted on
Sunday, February 12, 2017
We at Must See in Iceland love good movies. I mean, we are Icelandic after all and we Icelanders hold the world record in going to the cinema. We absolutely love it!
That's why we thought it would be a good idea to get two movie buffs to pick the best Icelandic movies ever made. So, if you want to get into the artistic minds of Icelandic filmmakers, you should grab some popcorn, get comfortable and watch these movies.
Tommi Valgeirs, film critic, picks: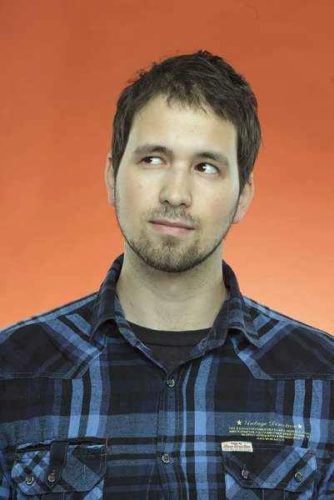 REMOTE CONTROL / Sódóma Reykjavík (1992)
Dir. Óskar Jónasson
The premise is simple: An average guy needs to find his secluded mother's TV remote or she'll flush his goldfish down the drain. Somehow, he gets caught up in a whirlwind of wannabe mobsters, chases, surprise parties, whilst trying to save the lives of his pet fish, and a newly found romantic interest, of course. It's extremely rare to find Icelandic comedies this good, or any good at all, but Sódóma Reykjavík is a milestone. It's a gloriously silly, entertaining, brisk farce, driven by memorable characters and a truly bonkers plot. It's also endlessly re-watchable and quotable (to us, at least).
DEVIL'S ISLAND / Djöflaeyjan (1998)
Dir. Friðrik Þór Friðriksson


Period films can be tricky, but this is one of our finest and really holds up. In some ways, Devil's Island resembles another film by Friðrik Þór Friðriksson, Movie Days, which emphasized the pervasive influence of American culture on the Icelandic society. Here we have similar themes. In this film we follow the struggles of down-on-their-luck families living in abandoned military barracks. It's both funny and devastating, but above all else believable, sharp and well assembled. Great performances all around, too.



RAMS / Hrútar (2015)
Dir. Grímur Hákonarson
Two estranged brothers in a secluded valley haven't spoken in nearly 40 years. Even weirder, they live next door from each other and share a farm. Their feud is symbolized by yearly competing for the best ram prize, but when the fatal scrapie disease hits the farm, the brothers are forced to do the unthinkable: communicate with each other! From director Grímur Hákonarson, this little gem hovers masterfully between tragedy and farce. It's low-key but incredibly effective, and the two leads are superb. Believe its hype.


101 REYKJAVÍK (2000)
Dir. Baltasar Kormákur
Probably one of the most bizarre love-triangle stories in any film history, chronicling the life of an Icelandic slacker (memorably portrayed by Hilmir Snær Guðnason) who becomes involved with his mothers' girlfriend. It's a darkly funny but brutally honest and human "slice-of-life" drama, based on a respected novel by Hallgrímur Helgason. Actor/director Baltasar Kormákur is perhaps Iceland's most known filmmaker and 101 Reykjavík is his directorial debut, and it might also still be his very best film. It's certainly his funniest.
LIFE IN A FISHBOWL / Vonarstræti (2014)
Dir. Baldvin Zophoniasson


Director Baldvin Zophoniasson showed with great result his skills for handling multi-character drama and believable scenarios with his 2010 debut, Jitters. His second (and superior) feature, Life In a Fishbowl, focuses on the lives of three different people which intersect in unexpected ways. It's a slow burn and hardly original stuff, but damn well worth it. It's a moving, brilliantly acted and unpretentious story about grief, friendship and desires. This film really could use your hug. A must watch.
Sigríður Pétursdóttir, film journalist, picks: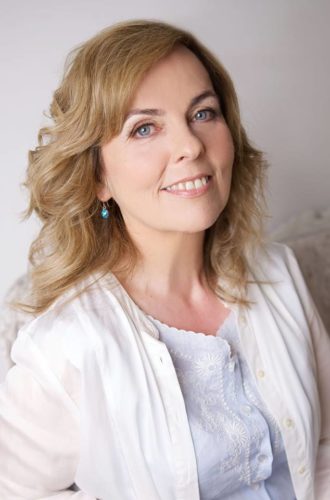 NOI THE ALBINO / Nói Albínói (2003)
Dir. Dagur Kári Pétursson
Noi The Albino is a bittersweet coming of age tale about the life of a teenage boy in a remote coastal village. It's one of my favorite Icelandic films with its stunning cinematography, perfect score and brilliant acting. It's a slow burning movie, that's funny, eccentric and quirky. The outsider Noi, played by Tómas Lemarquis, is simply wonderful. He's one of those rare characters that stick to your memory afterwards. Some of the best scenes in Icelandic film history are from this movie, look out for one that's very bloody, albeit in a different way you'd expect. I grew up in a small Icelandic fishing village and can relate to quite a bit of what's portrayed in the film.
CHILDREN OF NATURE / Börn náttúrunnar (1991)
Dir. Friðrik Þór Friðriksson
This beautiful and nostalgic portrayal on getting older, values of life and love for the countryside, is one of the gems in Icelandic film history. An old man has to leave his beloved farm and ends up living in a retirement home. He hates it there, but his life changes when reunited with an old flame that dreams about being buried where she grew up. They decide to sneak out of the home, steal a jeep and head to the countryside. This stunning road movie shows Icelandic landscape at its best and the leads, the late Gisli Halldórsson and Sigríður Hagalín, are two of the best actors from my homeland. Children Of Nature is the only Icelandic feature that's been nominated for an Oscar.
RAMS / Hrútar (2014)
Dir. Grímur Hákonarson
Rams is one of the best Icelandic films of recent years. It is well composed and authentically Icelandic with its eccentricities, deadpan humor, and brutal weather. It's beautifully shot and the acting is superb. Sigurður Sigurjónsson and Theodór Júlíusson play elderly brothers, farmers in a remote valley up north. They haven't spoken together for decades, but are forced to come together in order to save their precious rams. A good part of the film is silent, but that doesn't spoil this tragicomic drama. On the contrary, it makes it unique.
101 Reykjavík (2000)
Dir. Baltasar Kormákur
Not all Icelandic films take place in the countryside, featuring characters wearing the famous Icelandic wool sweaters. Next up is 101 Reykjavík, a film adaptation of Hallgrímur Helgason's novel from 1996. Iceland's capital with its buzzing nightlife is the backdrop of a story about Hlynur, a charming 28 year old slacker. Still living at home, he shares a love interest with his mum. Both love the bubbly, Spanish flamenco teacher Lola, played by Victoria Abril. The film is funny and lighthearted, but has an existential undertone. It's well crafted and features a smashing score. Now, some would probably rather choose Baltasar's Jar City as a recommendation for tourists, as the Nordic Noir is so popular at the moment. It's a nice watch as well, especially the fantastic performance of Ingvar E. Sigurðsson in the leading role of detective Erlendur.
CHILDREN/PARENTS / Börn/Foreldrar (2006/2007)
Dir. Ragnar Bragason
Taking place in Reykjavík as well are twin features by Ragnar Bragason and Vesturport exploring the roles of children and parents. The director and cast workshopped the script, inspired by the method of Mike Leigh and other directors using improvisation that way. It's an excellent character study of people struggling with a shady past, having suffered domestic abuse, poverty or trying to cope with a mental illness. Filmed in monochrome makes the urban drama even more gloomy, but it works perfectly with those stories from everyday life. In Parents the people are better off financially, but that doesn't mean they are happier. One of my favorite characters from the films is the dentist Oscar, played by Ingvar E. Sigurðsson. A stepdad of two, but has dreamt of having a child of his own flesh and blood. That's not working and he finds out his wife has been deceiving him for years. Those are sad stories, but fortunately there are comic moments and a glimpse of hope towards the end of the movies, at least for some of the characters.
I would also have liked to recommend one of my favorite Icelandic movies, Benjamin Dove (Benjamín dúfa) from 1995, a beautiful and poignant film about friendship, but it's hard to come by with English subtitles. That might change in the nearest future so look out for it. Since I'm living in London I haven't seen the newest Icelandic hit, Heartstone (Hjartasteinn), but my gut instinct tells me I will like it. I'm also waiting in excitement to see the film Alma, by Kristín Jóhannesdóttir. It will premiere early this year.