Posted on
Monday, January 9, 2017
If you're in the mood for some really, really, really fantastic pizza then Íslenska flatbakan, or The Icelandic Pizza Pie, is your place.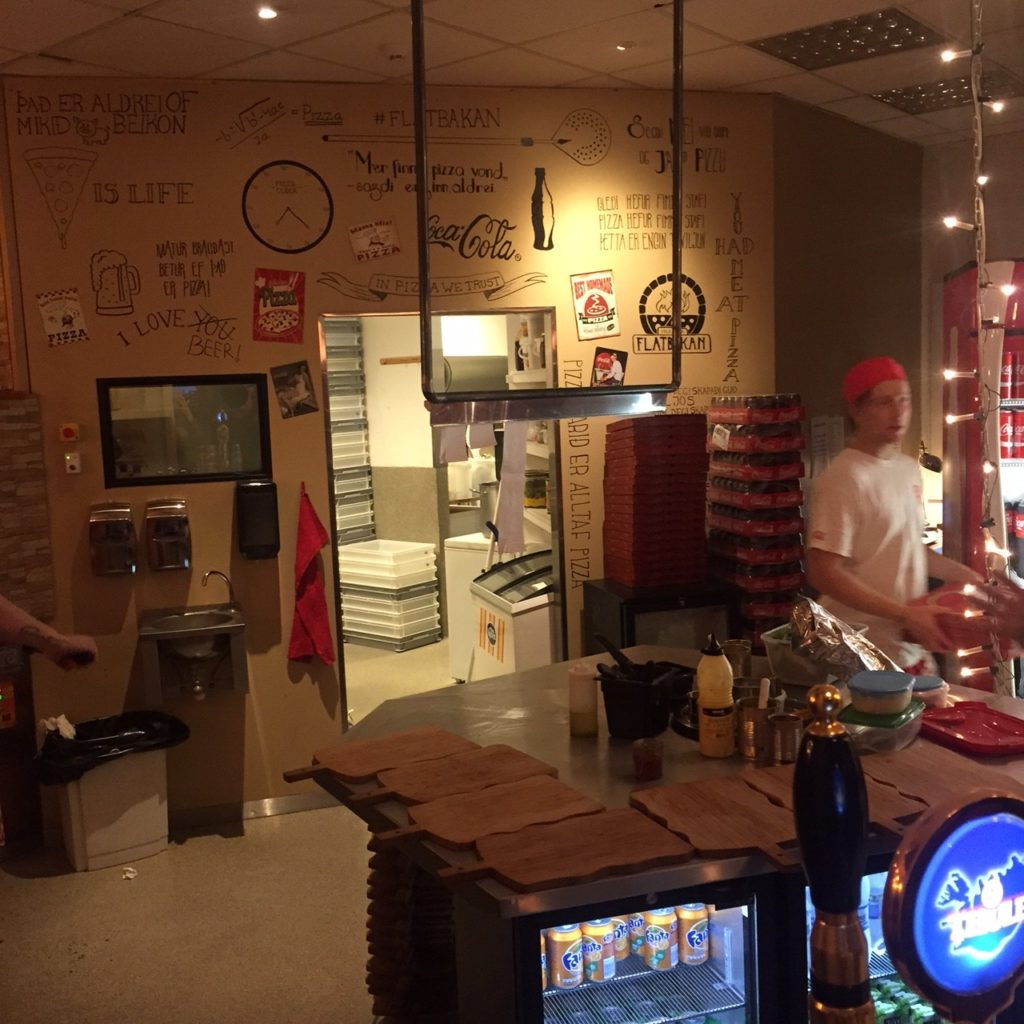 Always busy at Íslenska flatbakan. If I can name one thing that's better than their stone oven baked pizza it's their bread sticks, called "Bröllur". They are out of this world!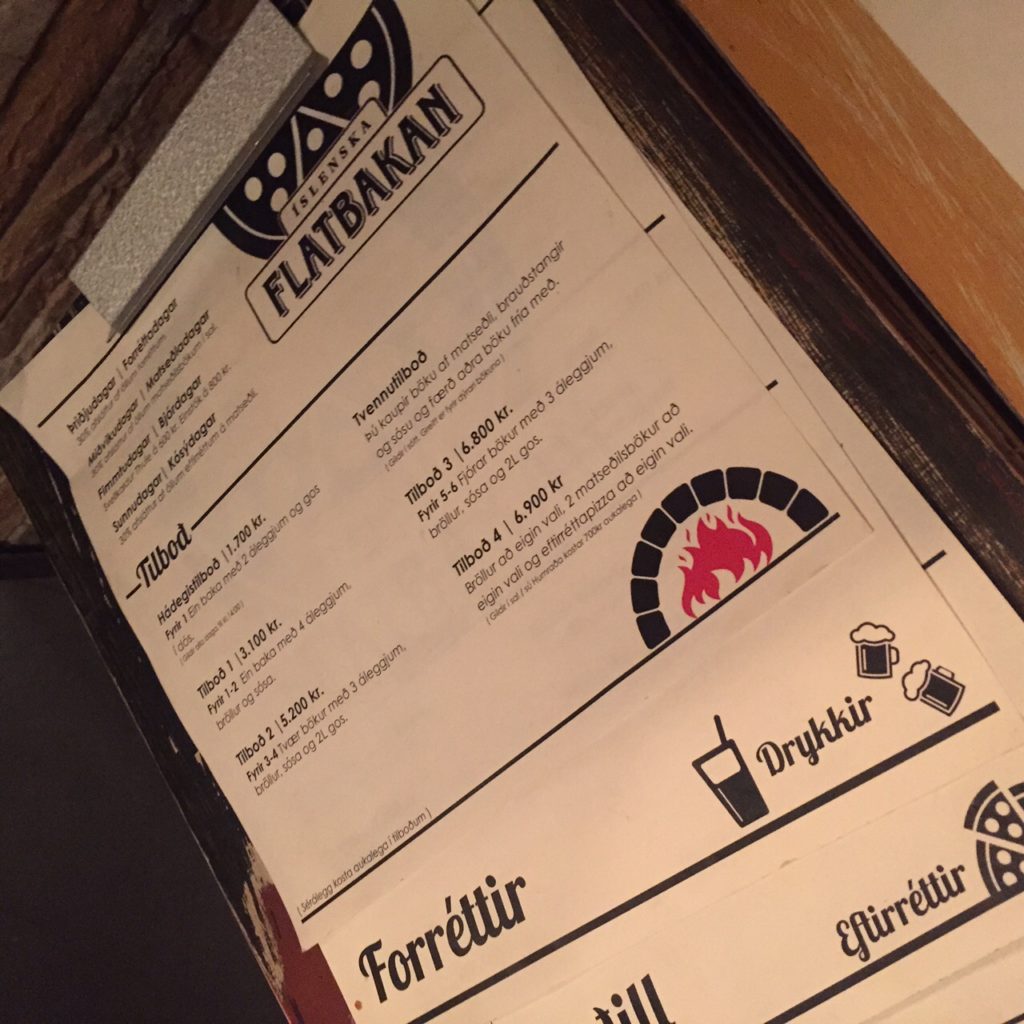 The place is cozy and inviting so I recommend eating your pizza there. It's very family friendly but also a great location to eat away your hangover in a jiffy.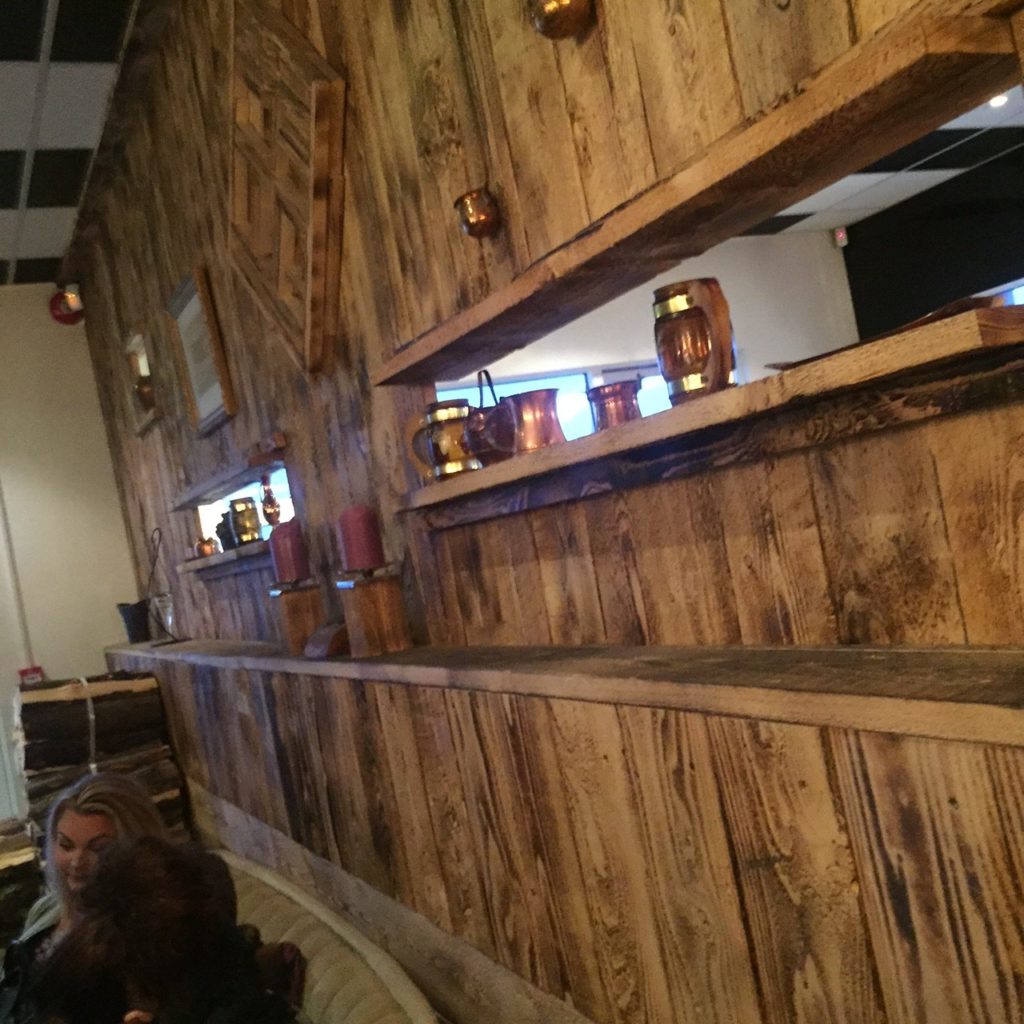 How to get there?
If you go by taxi you tell the driver you're going to Bæjarlind 2 in Kópavogur.
If it's the bus you choose then hop on the number 2 and get off at the bus stop called Lindir. From there it's a few minutes walk but the pizzeria is located right above a car wash.