Posted on
Sunday, January 22, 2017
If you're staying in Iceland for some time and are maybe renting an Air BnB where you can cook your own food, I highly recommend you take a trip to visit Pylsumeistarinn butcher shop which is located close to the beautiful Laugardalur.
At Pylsumeistarinn you can get the most glourious, handmade sausages that are simply to die for! And the staff is so wonderful and can guide you through the magical world of sausage. I promise you – you won't look at this meat the same way ever again.
They use recipes from all over Europe, for example Germany, France, Denmark and Hungary and make sausages the old fashioned way, with no flour, potato flour or soya. You can really taste the authenticity, as funnily as that sounds, and every time I visit Pylsumeistarinn I want to eat one of every sausage displayed in the counter.
So, yeah. I love this place!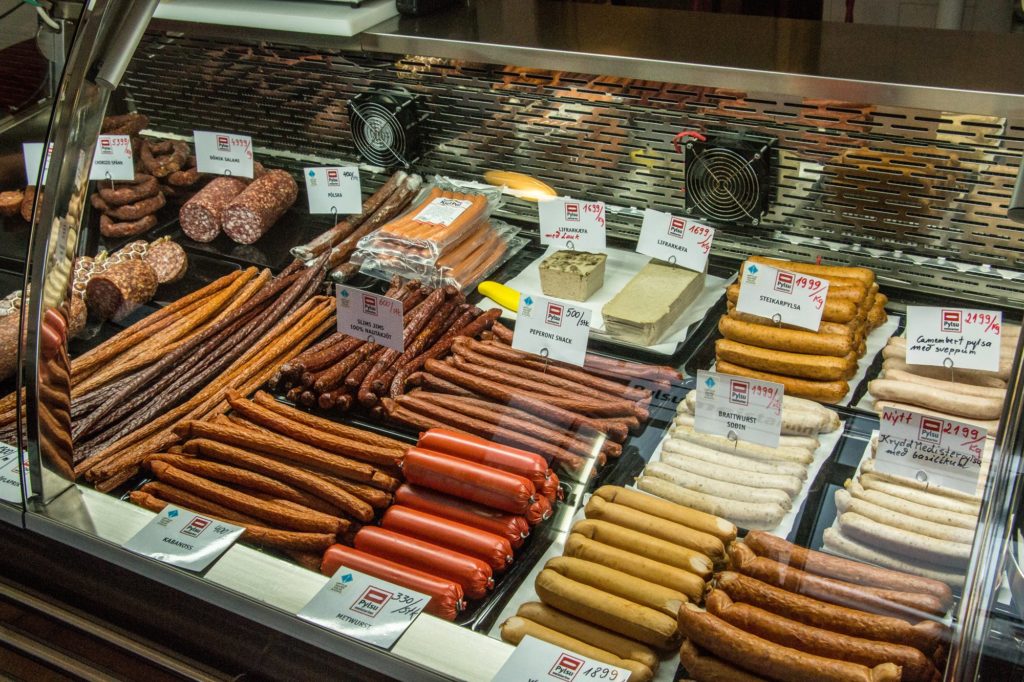 How to get there?
The taxi should take you to Hrísateigur 47 in Reykjavík – very easy way and close to the center of Reykjavík.
For the bus you should take the number 14 and get off at the bus stop called Teigar. And just ask the locals – they will help you.