Posted on
Friday, October 27, 2017
If you're on a tight traveling budget, every single krona counts. So, we embarked on a bargain hunt to find some tasty meals and snacks you can get for 1000 ISK or less.
We all know that Iceland is a very expensive place, so most of these meals are more like a light lunch than a heavy dinner. But you can't really expect anything else from 1000 ISK or less in Iceland. These meals will at least fill your tummy for 2 to 3 hours and won't hurt your wallet! And of course these are not the only meals in Iceland you can get for 1000 ISK or less, just the meals that I have found during my wanderings. Enjoy! Slurp!
Main Photo: Soup at Local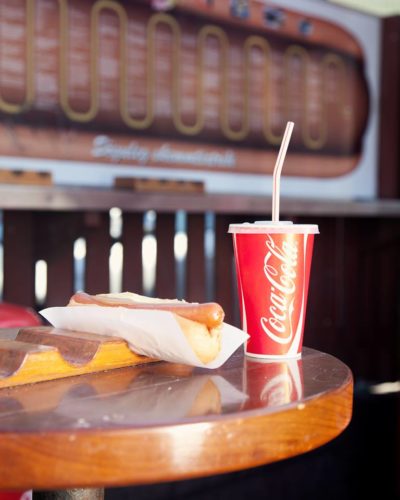 Hot dogs
You can get hot dogs in almost every single kiosk and petrol station in Iceland for around 400 to 500 ISK. But the best hot dogs in Iceland are undoubtably at the Bæjarins Beztu stand in down town Reykjavík. Even former US president Bill Clinton thinks so! Get one with everything, no questions asked, and just enjoy the local tradition.
This place is a nice restaurant serving, you guessed it, noodles! You can get their vegetarian noodle soup for 920 ISK. An added bonus is that it is quite tasty.
Newcomer Local specializes in salads but they also serve soup for only 950 ISK. It's a filling soup which is perfect on a cold day. Really fresh ingredients and friendly staff.
Icelanders call this place Hlölli for short and it's a legendary fast food place which is usually packed during the late night hours of the weekend, filled with drunk locals fighting for a sub of some sort. They have a special sauce on their subs which some love and some hate, but you can get a 6 inch sub for 990 ISK. Pretty good deal.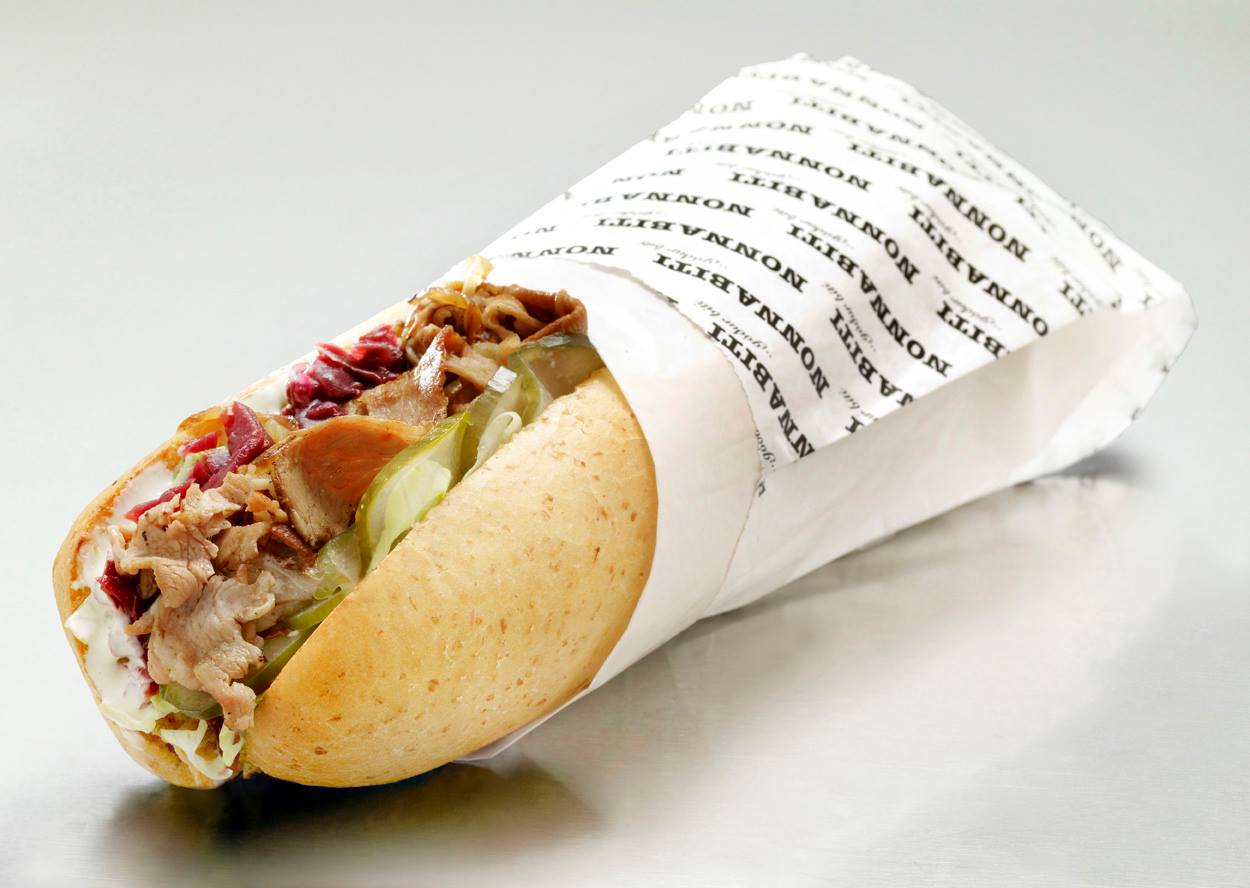 Next up has to be Nonnabiti because there is a long standing beef between the lovers of Hlölli and Nonni, short for Nonnabiti. Nonnabiti also serves up subs with a special sauce and you really have to try both to see which one you like best. I personally prefer Nonni but my husband prefers Hlölli. Anyways, the sandwiches at Nonni will cost you a little under 1000 ISK. Nice!
Asian restaurant Nings sells the soup of the day for 650 ISK and a small portion of the noodles of the day for 850 ISK. You can also get fried egg noodles with vegetables for 890 ISK.
I just raved about The Deli in my previous post and I'll rave about it again! A great piece of pizza for only 500 ISK per slice. I think this is one of the best budget meals out there and could honestly eat it every day if it was good for me.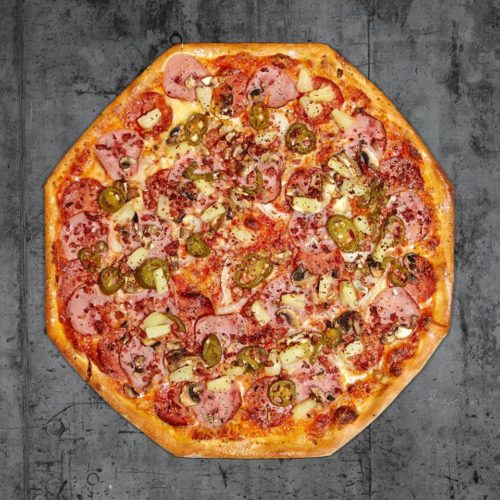 Some more pizza. Pizza place chain Domino's has a good offer on Tuesdays, where you get a mid size pizza with 3 toppings for 1000 ISK. Believe me when I say that this offer is a really good one according to Icelandic standards.
You're probably familiar with this chain, but they serve up bagels for 899 ISK. They used to bee 399 ISK, then the price was raised up to 599 ISK and now it's 899 ISK. Still under a 1000 ISK but that's a price raise of 500 ISK in just a few, short months. Outrageous!
You can get various snacks at fast food chain Aktu Taktu. You could go for the hot dog, prins póló chocolate bar (which Icelanders love) and a soda for 749 ISK. Or you can buy the vegan burger for 949 ISK or the cheese burger for 999 ISK. It's a bit greasy diner style food, but I like it – especially when I'm hung over!
You can get small tacos at Serrano costing you from 759 ISK to 949 ISK. They are good but I must warn you that one taco might not fill your tummy, but two definitely will.
If it's sushi you're after, you could stop by Tokyo Sushi. They have a selection of sushi for under 1000 ISK, for example 8 pieces of vegetarian maki for 890 ISK, a mix of nigiri for 940 ISK and a salmon nigiri for 890 ISK. Oh, and the hirata buns are to die for! They are 690 ISK per piece, but I really recommend you get two.
A place specializing in French fries is my kind of place. You can get a beautiful dose of fries and some soda for 950 ISK.
They say that fresh is the taste at Subway. Now, I don't know about that but I do know that you can get a 6 inch sub there for under 1000 ISK. Just ask for lots of vegetables and the sub will keep you full for some hours.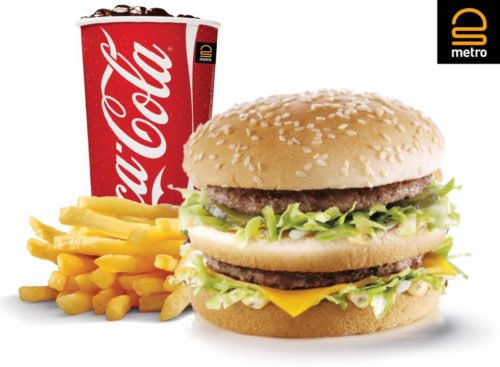 Now, if it looks like a McDonald's and tastes like a McDonald's, it must be a McDonald's, right? Well, not exactly. See, we don't have a McDonald's in Iceland. When McDonald's closed their doors, another place opened called Metro. And the menu is exactly the same! And there you can get either a salad or a burger meal with fries and soda for under 1000 ISK.
Sbarro has some smaller courses to eat on the go that don't hurt the budget too much, like a filled Stromboli with garlic oil and parmesan cheese for 780 ISK.
I'm not a big fan of Ruby Tuesday but they do serve up a soup of the day for only 695 ISK.
Icelandic bakeries
And last but not least I must mention our many Icelandic bakeries. There you can get some buns and pastries that are within your budget and are quite tasty too. Worth a second look, am I right?
That's it for my budget alter ego today! But don't worry, I'll never stop trying to find bargains and telling you about it!