Posted on
Wednesday, January 11, 2017
One of the most unique places you will find in Iceland is a museum in Ketildalur in the Westfjords, where art work by one of Iceland's most famous folk artists, Samúel Jónsson, is on display.
He also went by the name "the artist with the infantile heart" and when you see his work you will understand why.
Samúel was born on the 15th of September in 1884 and soon developed an interest in art. As a young man he painted a lot but his main job was a farmer at his farm Brautarholt. Running a farm is no small business and because of that he didn't pursue his art career until he retired from farming.
One of the works that is on display in this open air museum is a church with an onion dome which he built on his property. Legend has it that he did this because he needed a good place to keep a altar piece that he wanted to give to the church in Selárdal but got turned down. So he built a church. That's what I call solution-minded!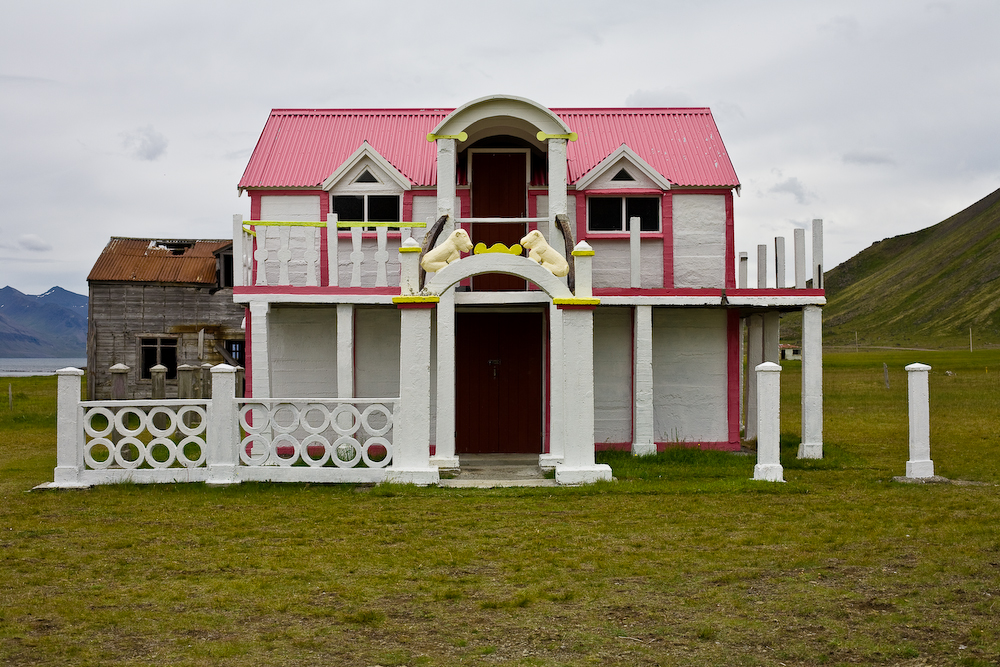 You can get lost in the naive art in Selárdalur and this truly is a place like no other. One piece that catches your eye right away is the replica of the Patio de los Leones, or The Court of the Lions, which stands in the heart of the Alhambra palace in Granada, a city in the South of Spain. His statues are utterly fascinating and strange but he made those using material mixed from the sand of the local beach.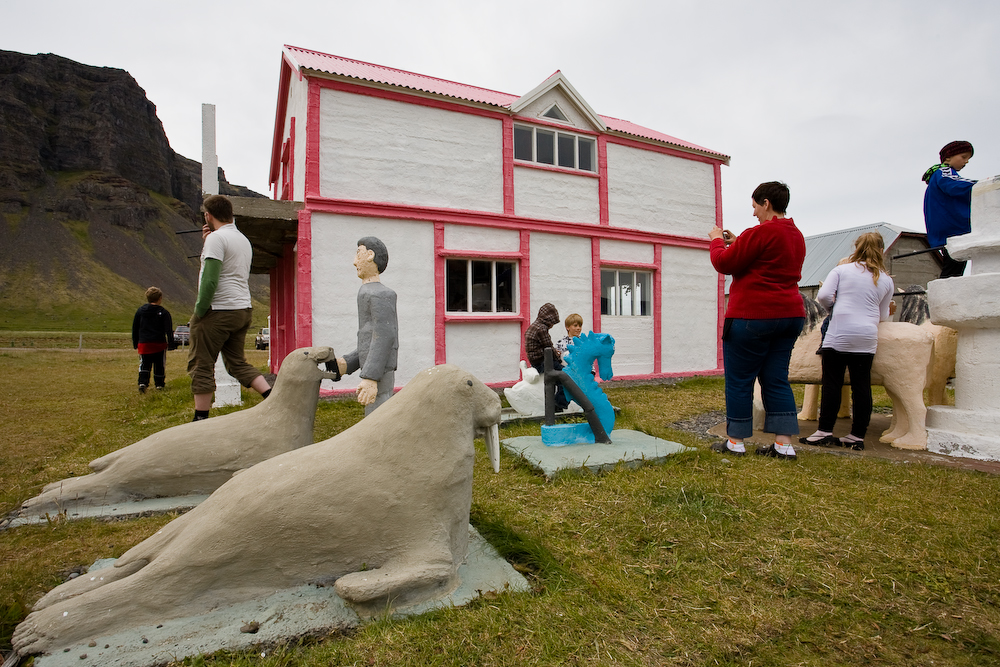 Samúel lived alone on his farm until he passed away in 1969. Fortunately, independent and government organizations have made sure to preserve the farm and the art work for the rest of us to enjoy. Here stands a memory of a truly remarkable artist who will be forever remembered in the art history of Iceland.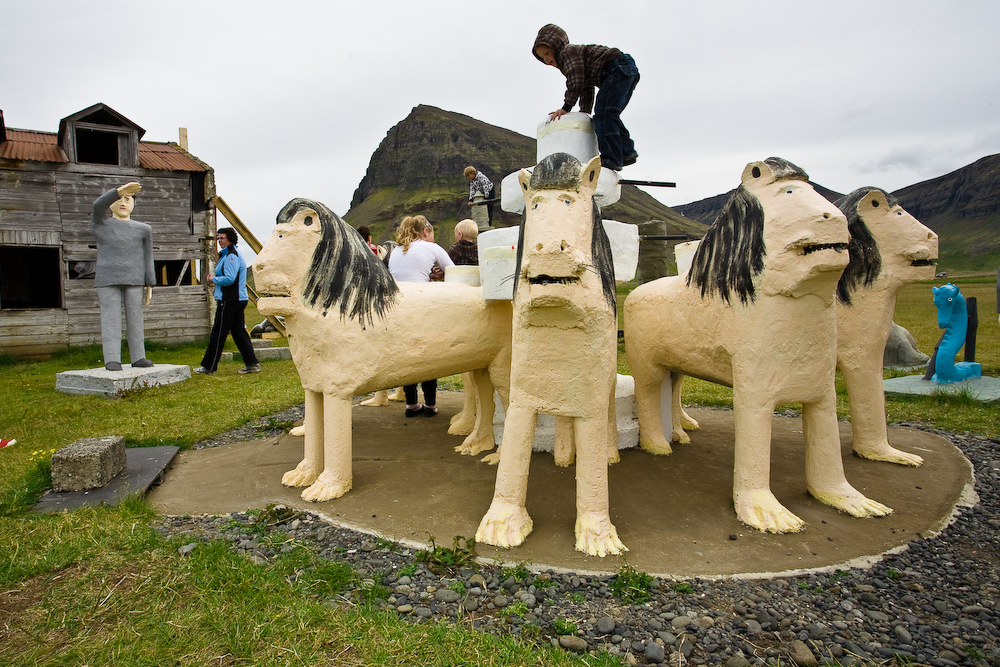 The closest urban area to the museum is Bíldudalur and it will take you about 30-40 minutes to drive from there. But be careful, because you have to drive on gravel and the road is a bit tricky. In some places you are also surrounded by the nesting ground of the Arctic Tern so be careful not to hit any birds on the way.