Posted on
Monday, April 24, 2017
"You would think that you would smell like beer after the bath and many ask if they will get sticky. But the smell is really nice and pleasant. Your skin gets smooth and really soft. You get a real sense of tranquility when you're lying in a beer bath," says Ragnheiður Ýr Guðjónsdóttir at the Icelandic Beer Spa.
The Beer Spa opened in June 2017 and was the first of its kind in Iceland. Good news for lovers of Icelandic beer! The spa is located in Árskógssandur in the Eyjafjörður fjord in north Iceland, but the inspiration for the spa comes from one of the most famous beer baths in the world in Prague, the capital city of the Czech Republic.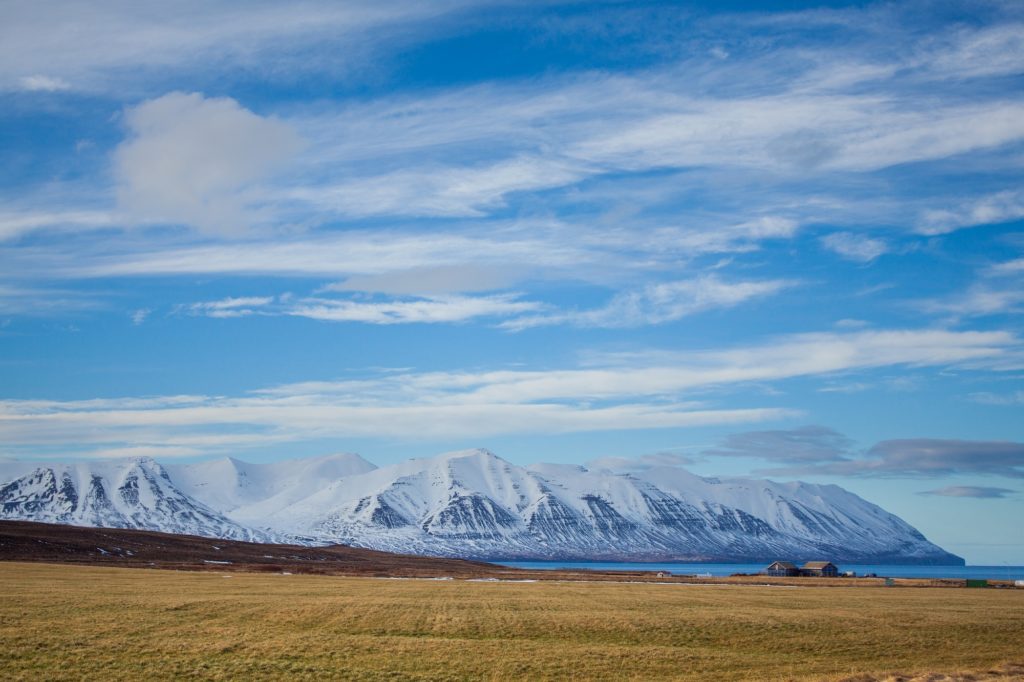 Bathing in Icelandic beer – really?!
"My mother-in-law, Agnes, had this idea of a Beer Spa in Iceland ever since she first took a beer bath in the Czech Republic in 2008. This was her dream and in the year 2014 we decided to systematically work towards making it come true," says Ragnheiður.
The aforementioned Agnes is in fact Agnes Anna Sigurðardóttir, CEO of Kaldi microbrewery, which operates the Beer Spa. The brewery opened in 2006 and has a variety of Icelandic beers that have been extremely popular in Iceland. Fans of Icelandic beer will then probably flock to the Beer Spa, or what?
"This is first and foremost a spa but I think that those who love beer will be the first to try it. With time, more will hopefully realize that this treatment does your body and soul a world of good," says Ragnheiður and adds that many have already booked their baths.
"We have been incredibly well received. People first thought that this was a joke but we can really feel how excited people are for this novelty," she says and adds that there is great diversity in the clientele.
"Women, men, those who love beer and those who don't. This is an exiting novelty spa in Iceland and I urge everyone to try it."
Totally naked in a bath of beer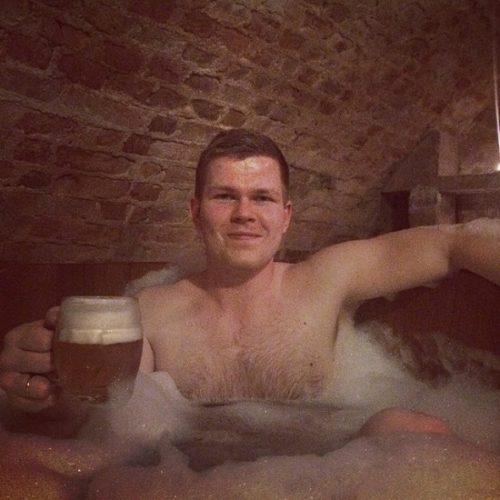 Now you're probably wondering how the Beer Spa works. Well, you basically bath in beer in a private room. It is highly recommended that you bathe in the nude, but you can wear your swim suit if you feel uncomfortable bathing in a tub full of beer, totally naked. After 25 minutes of beer bathing, you get 25 minutes in a relaxation room where you wind down after the bath. You can bathe solo in the tub or with one other person.
There is no age limit for the bath itself because the bathing water is not suitable for drinking. But by every tub is a beer pump for those who are 20 years of age or older. There are seven tubs at the Beer Spa in total so fourteen people can bathe in the tubs every hour. But what exactly is it that make the beer baths so beneficial for your health?
"The young beer and the yeast that we use in the baths contain a huge amount of B vitamins that have an invigorating effect on both skin and hair. The hops that we use are also rich in antioxidants," says Ragnheiður.
Big plans for Beer Spa
Even though the bath itself only takes a little under an hour, you can spend quite some time at the Beer Spa. There will also be a restaurant on location that can seat 70-80 people where beer related cuisine is on the menu. There is also an outside area, with views of Hrísey island and mount Kaldbakur, with two tubs that contain a lighter beer mixture and sauna. But wait, there's more.
"We have big plans! We're going to start with the beer baths and restaurant but people often request lodging so I guess that's our next venture. We also want to offer sea bathing and are contemplating producing our own soaps. But to begin with we will sell beer products from the Czech Republic; soaps, shampoo, body lotion, bath salts and so on," says Ragnheiður.