Posted on
Tuesday, February 14, 2017
Travel blogger Natasha Amar visited Iceland twice last year and recently published a blog about where to eat in Reykjavík if the budget is tight.
Must See in Iceland got permission to repost some of the blog, which is really helpful to say the least. If you want to read Natasha's entire blog, head out to her blog, The Boho Chica.
Places to Eat in Reykjavik on a Budget
Krua Thai Express
Skólavörðustígur 21
Cuisine: Thai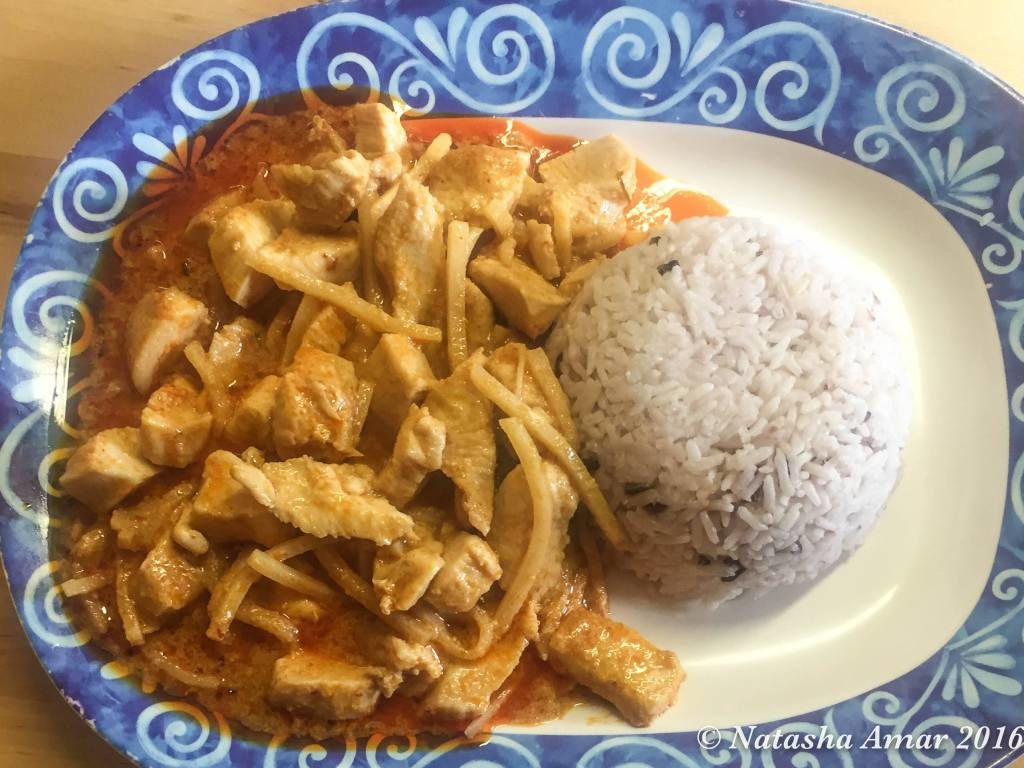 I absolutely love Thai food and couldn't resist from stepping into Krua Thai late one afternoon for lunch, warmed by the thought of basil and lemongrass and spicy Thai flavors. I ordered the Chicken Panang curry with rice and it was pretty good. I was surprised by how big the portion was. If you order appetizers or don't have a big appetite, it's easily good for two.
What I ate: Chicken Panang curry with rice for 1690kr ($15)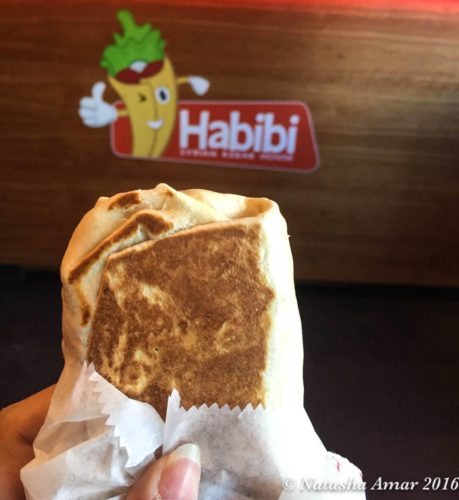 Habibi
Hafnarstraeti 18
Cuisine: Middle Eastern
After being away from Dubai for three months, of course I was craving for some real Lebanese food and a friend suggested I check out Habibi, close to the harbor. I'm happy to report that their Chicken Shawerma (grilled marinated chicken slices with salad and sauce in a wrap) satisfied that craving and tasted more Lebanese than a lot of other impostors I'd tried recently. The chicken was juicy and the sauce was almost authentic. This simple restaurant is on one of the quieter streets in Downtown Reykjavik and you're more inclined to walk past it but I think it's a good value-for-money place to eat.
What I ate: Chicken Shawerma Sandwich for 1300kr ($11.50)
Nonnabiti
Hafnarstræti 9
Cuisine: Sandwiches and subs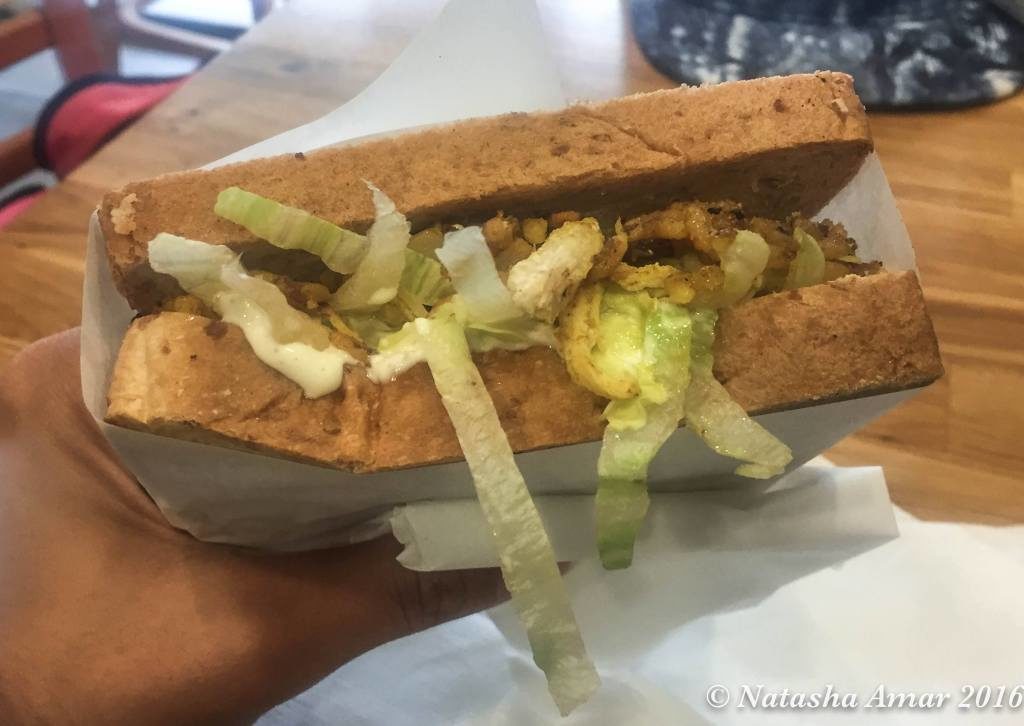 This no-frills sub and sandwich place reportedly gets quite busy on weekends, especially since it's one of the few places in town that stays open late at night and serves the voracious appetites of drunk party-goers. In the day, it's quiet and bright with lots of seating. Choose from sandwiches, subs, and hamburgers. I'm not sure why I tried the Curry Sandwich (curried chicken), maybe it's about wanting a good laugh about how every confusing combination of flavors is labeled 'curry' around the world, but it was actually quite good and not as greasy as I was told it would be.
What I ate: Curry Sandwich for 990kr ($8.74)
Reykjavik Fish
Geirsgata 4a
Cuisine: Icelandic and Fish & Chips
I'd spent the evening by the harbor and Reykjavik Fish, just across from the harbor, looked warm and inviting, so it took only a few seconds to make my mind up about dining there. I saw both locals and tourists dine here and the queue to order might seem long but moves along quickly. Service is top-notch and friendly and it's the kind of place where you wouldn't want to rush with your meal and leave. The Fish and Chips are amazing- fresh and just the right kind of crispy and so good you'll wish you ordered two portions.
What I ate: Fish and Chips for 1390-1590kr ($12-14) depending on extras and condiments.
XO
Hringbraut 103
Cuisine: Mixed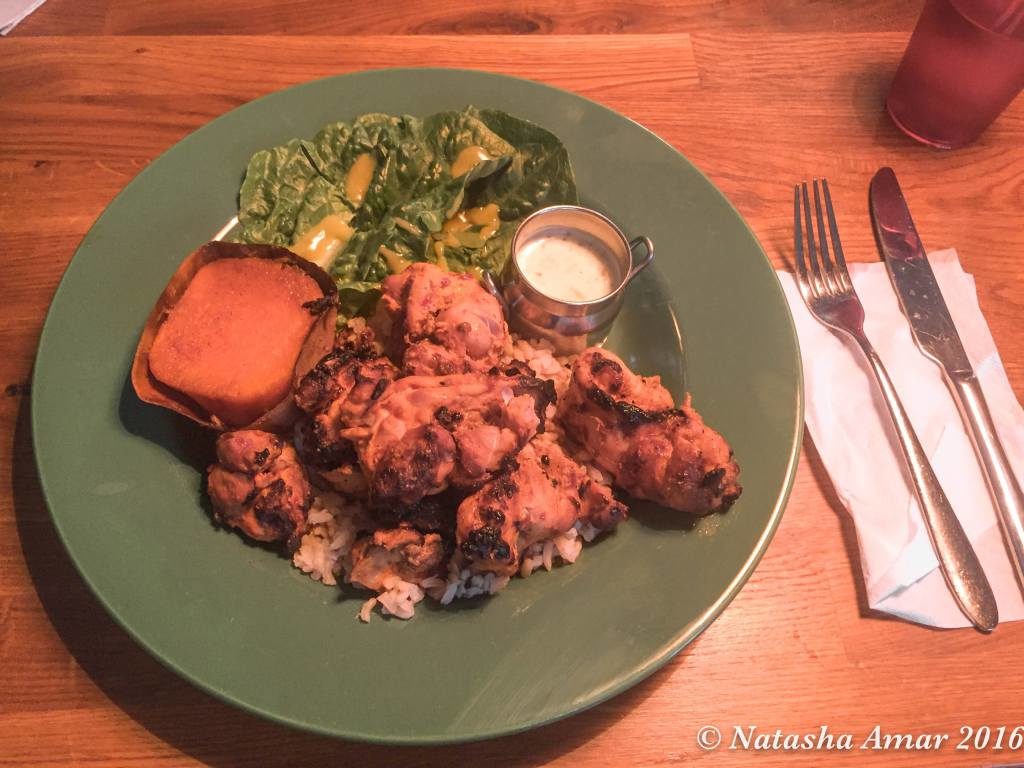 XO, outside of the tourist hotspot of Downtown, was an excellent recommendation by my friends Ingo and Sif, and we went for dinner here one evening. The place is simple but you can expect salads, pizza, doner sandwiches, and fantastic chicken mains, wok style, with flavors ranging from Indian to Italian. They also have a wide range of healthy and detox juices. I tried the Chicken Tandoori style, it came with sweet potato, raita, rice, and salad and was delicious, and the price of course was hard to beat.
What I ate: Chicken Tandoori Style for 2,195kr ($19)
Our thanks go out to Natasha for letting us repost this great advice! Check out her blog for more info – she's an excellent travel writer!