Posted on
Monday, April 3, 2017
"I try not to travel with expectations and rather just experience each day as it happens, both the good and the bad. That said, I fell so in love with Iceland and would say it's one of my favorite places in the world," says American writer Theresa Christine, the woman behind the travel blog Tremendous Times.
Theresa has visited Iceland twice, with the first trip being sort of spontaneous.
"Iceland was a destination I suggested on a whim as a New Year's Eve trip to my boyfriend for the end of 2014. Since I'd be traveling to the east coast to visit family for the holidays anyway, I just thought it would be an easy extra stop and a fun way to ring in 2015," says Theresa and adds that the second trip was decided right there and then.
"We loved it so much that while we were on that trip, we both agreed that we had to return in the summer months—which we did in 2016. For anyone considering a trip there, it is even more gorgeous in person than in any of the photos you've seen, and I feel like whatever you choose to do there; snorkeling in between tectonic plates, an around-the-country road trip, visiting museums in Reykjavik, you will have a wonderful time."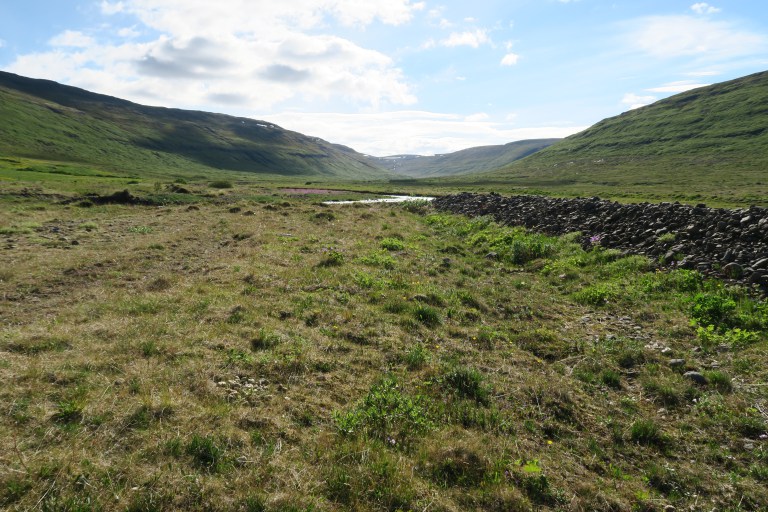 Exhausting itinerary
Theresa has done quite a lot of exploring on her two trips, spending a few days in the Westfjords the second time around.
"Both times I've visited were with my boyfriend. Although I feel totally comfortable traveling alone, as I do so often, and Iceland is an incredibly safe place to go solo, it is definitely nice to split costs with someone in Iceland. Iceland can get pricey," says Theresa and goes on.
"Each trip ended up being about a week long. The first time we went was in winter, and we drove from Reykjavik out to just past Vík, then back to Reykjavík and up to Akureyri and Mývatn. This was an exhausting itinerary for just under a week, especially considering the dicey driving conditions! I'm glad we did it, but I remember being totally wiped out and feeling like I needed a vacation after my vacation.
The second trip happened in summer and we explored the same regions but also added on the Westfjords. We were torn on whether we should drive to all these destinations, because part of what makes Iceland so amazing is the journey getting from one place to another. In the end, we drove around Reykjavík and the southern part of Iceland, and then took flights to Akureyri and Ísafjörður, in the Westfjords, on Air Iceland. In those cities we then rented a car to drive around and explore."
Westfjords unlike anything else
Not many travelers venture to the Westfjords, so what made Theresa and her boyfriend do exactly that?
"This was my boyfriend's suggestion, and I was actually on the fence when he first mentioned it. It looked beautiful in pictures, but I was worried about logistics. The reason so few tourists end up making it to this region is because it is more remote and harder to get to, and with only a week in the country I didn't want to feel rushed. We figured that flying would solve these issues, saving us two 6+ hour driving days to get there and back," says Theresa, a decision she doesn't regret.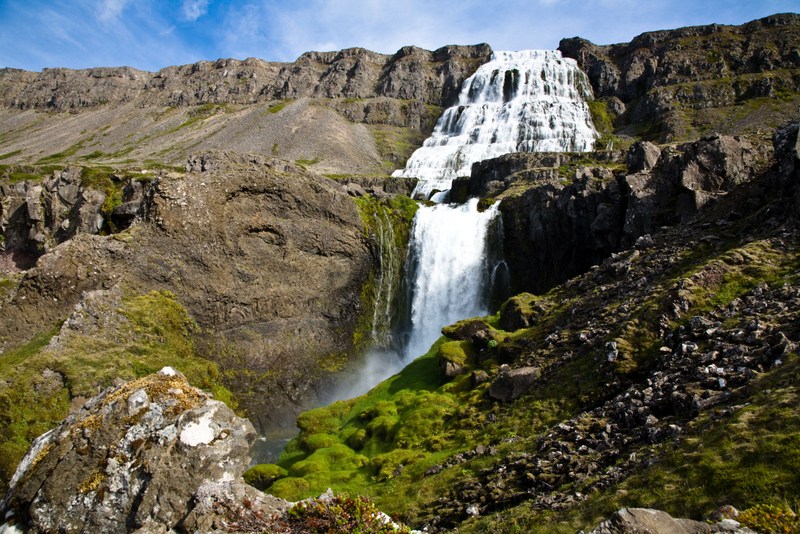 "I'm so glad we took some time to visit the Westfjords and would absolutely return—it is unlike any other part of the country. We planned for 3 days in the area, which I would say is about the minimum you'd want to spend there."
Easy to find vegetarian options
The most known attractions in the Westfjords are natural wonders like Látrabjarg and Dynjandi waterfall, but Theresa recommends seeing other places as well.
"Just driving around is a real treat there, although I'd also recommend getting out and experiencing the Westfjords from the water with a boat tour or some kayaking. I'd highly recommend hot springs, and lots of them. If you're wanting something other than the spectacular scenery, also check out the Arctic Fox Center, Museum of Iceland Sorcery & Witchcraft, and the Sea Monster Museum," says Theresa and adds another favorite spot for excellent food.
"I primarily stayed in the area surrounding Heydalur, a quaint little hotel. Even if you don't stay there, you should absolutely get food from their restaurant! Everything is made from locally sourced ingredients, and they had some impressive vegetarian options, too."
Speaking of food – did Theresa get to taste any traditional, Icelandic cuisine like cured lamb testicles, fermented shark and boiled sheep's head?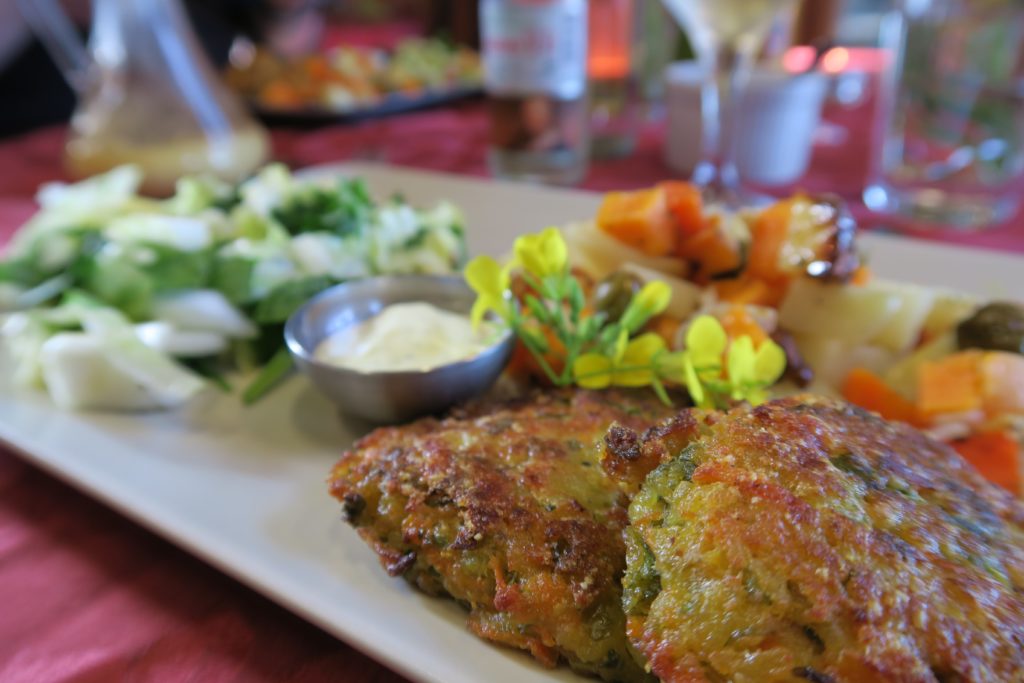 "As a vegetarian, I did not consume some of the local delicacies—fermented shark, puffin, lamb, etc. It's not nearly as hard to eat vegetarian here as I'd anticipated, and every time I've been to Iceland I've found some amazing veggie food. Some standouts are Akureryi Backpackers, Heydalur, and Tapas Barinn. My favorite, by far, was Kryddlegin Hjortu, an all-you-can-eat soup and salad spot in Reykjavik. I still dream about the meal I had there!"
Choose your own adventure
Going back to the Westfjords, which is by many considered the most beautiful region in Iceland, does Theresa have any travel tips for those who want to explore this remote part of the country?
"Yes, actually! Quite a few. I'll add that there is a lot to see in the Westfjords, so don't worry if you're searching online and feeling like you can't fill up your itinerary. Trust me, you will. When I planned my first trip to Iceland, a friend who had been there told me it is like a "choose your own adventure" country, and she was right. The command symbol on a road sign (⌘) indicates some kind of attraction you can pull off the road to see, and it's entirely up to you which ones you stop to explore. So even if you can only dedicate a few days to driving around here, you'll be able to find some wonderful gems," this travel writer says and it's clear she absolutely fell in love with the Westfjords.
"I felt surprised by how much time I could have happily spent there, even though it's so remote. As a city girl, I'm rarely planning trips to "get away" to quieter places. However, the Westfjords were just lovely—really rejuvenating and so incredibly beautiful. "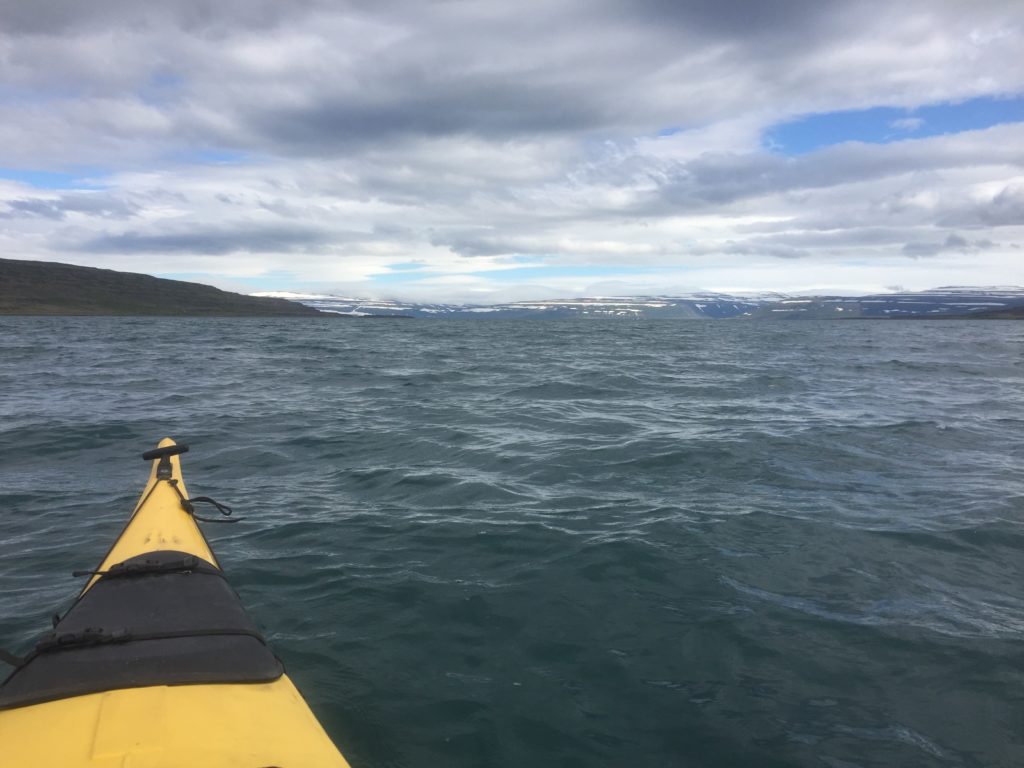 Will explore Reykjavík on next trip
Theresa currently lives in Los Angeles and has found quite some success with her travel blog and aims to continue on that journey for years to come.
"I've always had a passion for traveling, and a few years ago I started the travel blog Tremendous Times. My blog's focus is on people who enjoy having a home base and who have a 9-to-5, but also have wanderlust and the desire to travel more than two weeks out of the year (the typical paid time off that US citizens get). I felt like I'd seen lots of blogs that focused on going 100% nomad or solely featured solo female travel, and I wanted to create something different," she says. I can't quite let this spirited and energetic woman go before asking her a pivotal question: Is she returning to Iceland any time soon?
"Yes! The next trip will be dedicated to exploring Reykjavik more. Between both trips combined, I've only spent about two days in the capital and I'm curious to get to know it better."
Theresa made a vlog about her trip to the Westfjords – Must See in Iceland urges you to watch it: