Posted on
Sunday, May 21, 2017
When I walk around down town Reykjavík these days, I hear so many tourists wonder why on earth there's a huge TV screen at Ingólfstorg square. Well, I'm here to tell you why.
Maybe you're not big football fans but the UEFA Women's Euro 2017 in football is going on right now and Iceland is competing. We are all super proud of our amazing women who are putting everything on the line to get good results for their home country. So, the big screen in down town Reykjavík is for showing the championship live. It's a place for people of all ages to gather and cheer on our football players, just like has been done before, for example last year when the Icelandic men's team in football made it to the Euro 2016 in France.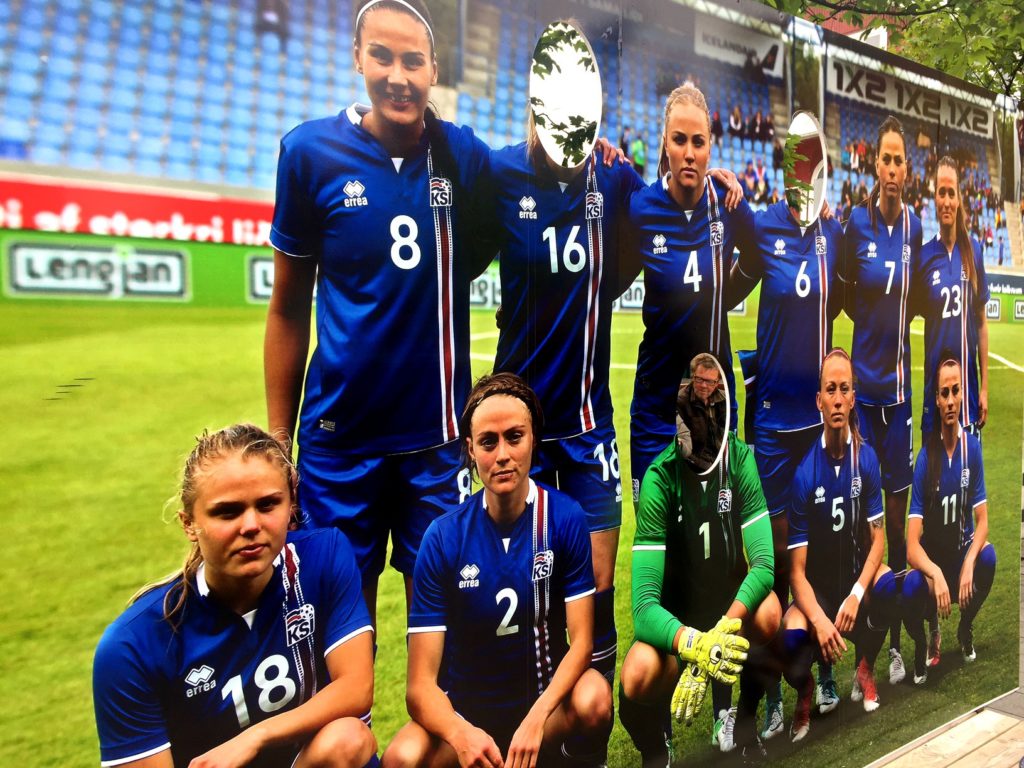 The crowds are of course always biggest when Iceland is playing, unlike the crowd you see on the photos with this piece, where other teams we don't care about so much were going head to head.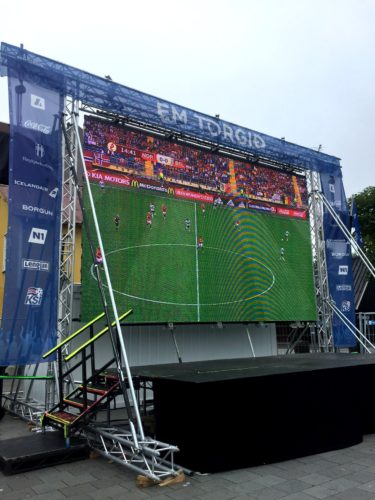 Nothing but victory
Iceland has already played France and lost 0-1 in a horrific match, where the Icelanders were just as good as the French women, with the latter team getting a penalty in the final moments of the game, securing them a victory. Iceland's next match is on the 22nd of July, which is in fact tomorrow when this is written. Then we go head to head with Switzerland and nothing but victory is satisfactory for our ambitious, hard working football team.
Learn the viking chant
If you want to experience some cheering and excitement and interact with locals, I recommend you visit Ingólfstorg square tomorrow at 5 PM and watch our girls destroy the Swiss. Figuratively speaking though. And if you want to take part in our world famous viking chant (you kind of have to), you can learn it by watching this video:
Football and Icelandic fast food
If you want to snatch a bench to sit on, you should show up a bit before hand. While you're there you can sample one of Iceland's beloved fast food, Hlöllabátur, which is right by the square. It's a sub filled with various stuff, made perfect with the Hlölla sauce, which of course has a secret recipe.
Enjoy the football fun in down town Reykjavík and as we scream in Iceland, in a very nationalistic manner: "ÁFRAM ÍSLAND!"