Posted on
Monday, February 27, 2017
"Sometimes life pushes you in strange directions and you have no idea but to go along with the ride, and in the end, you're rewarded with unbelievable moments. It was all about listening to my heart and it said Iceland is the place I need to be. And it was right!" says Australian photographer Sorelle Amore.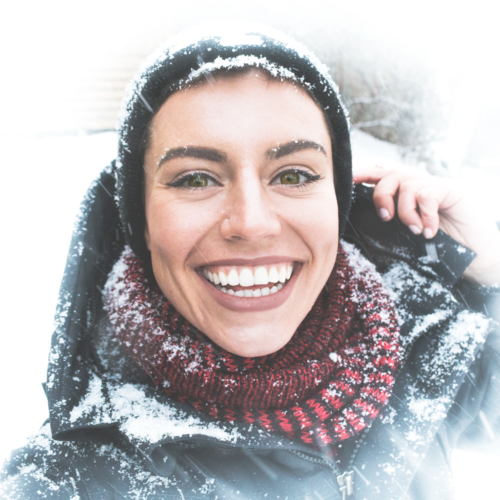 Sorelle traveled to Iceland almost two years ago and only intended to stay a few days. She's still here and I can't help but to feel tiny goosebumps when she describes her decision to settle down on the island in the north.
"I remember the airplane touching down and me feeling a sense of peace and feeling as though I was home even though I didn't see anything of Iceland yet. Within a few days of being here and experiencing the nature, I already shed a lot of tears from how beautiful this place was and how calm I felt thanks to Mother Nature's embrace. Within 3 days I was asking for jobs because I knew Iceland is what I needed in order to truly relax and unwind after years of insane work loads back in Australia," says Sorelle and adds that it wasn't only the country she fell in love with. She also found love, a million miles from home.
"Through very unusual coincidences, I ended up finding a farm where I stayed for 6 weeks and which made me fall in love with this country even more and where I also met my handsome boyfriend who I'm madly in love with a year and a half on."
Iceland crazy
Sorelle lived in Sydney, a city with some 5 million inhabitants, before she moved to little, old Iceland. In Sydney, she worked as a pin up photographer and she has kept true to her craft, even though her subjects are a bit different in Iceland.
"Right now I'm concentrating on experiencing as much of this new homeland as I can. I take photos and make videos of this strange and mysterious place and try to show the world this country through my eyes. And people are loving it! The world is Iceland crazy right now and rightfully so," says Sorelle, who urges travelers to visit Iceland's most famous tourist attractions, even though they are packed with people.
"I honestly think that the places which are super touristy right now are the ones they must visit. There's a reason why those places are so vastly visited, because their beauty is overwhelming. Usually I stay away from the touristy places, but not in Iceland. They are an absolute must see," says Sorelle. She doesn't have to give my question a second thought when I ask her what her favorite place is.
"My favorite place in Iceland, which forever will be – is Jökulsárlón Glacier Lagoon. I can't believe such a heaven exists."
Book your trip to the Glacier Lagoon now!
Forgot to be patient and in the present
Even though Iceland and Australia could hardly be further apart, Sorelle says that the mentality of the people is not so different.
"Icelanders are similar to Australians except from the literal opposite end of the world," says Sorelle, who admits that there were quite a few things that surprised her about Iceland, mostly in a good way.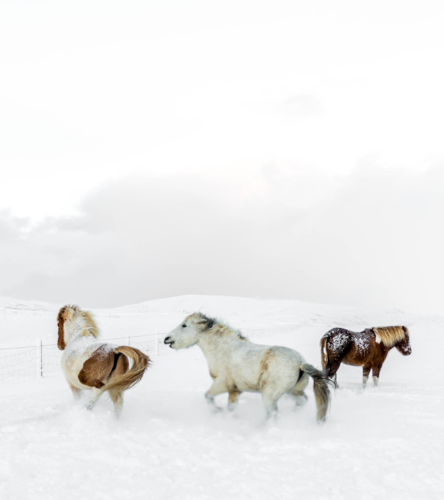 "The sense of community in this country is really comforting. I love the people here and obviously the nature. Sometimes it's difficult being in such an expensive country, and at times you can't get access to the things you think you 'need' – materialistic things that is – but in the end, it's better being in this country rather than a place that is too focused on the trivial things in life. Iceland feels like what every country should feel like – small, cosy and with focus on Mother Nature and living in symbiosis with her. I admire Iceland for that and very glad to be living in a country which is at the forefront of sustainable living and having equal rights for all it's people," says this self proclaimed crazy and strange photographer.
"Living in such a rush for years in a big city, made me forget to be patient, calm and in the present. And over the months I've lived here, every day I become more and more "human" – more connected to the people around me, more in love with nature, more willing to live an adventurous life. The environment we live in is very important. And Iceland and Icelanders to me are the great examples of how life can be lived to the max."
Freezing in a bikini in the snow
Sorelle made headlines when she published her photo series Bikini in the Snow. The series earned her thousands of followers on Instagram, and she now has nearly 100.000 followers on the social media platform. Iceland's very own social media star, some would say.
"I actually love my Bikini In The Snow shots. I'm not sure why. I find it hilarious, even though I'm freezing. But it brings me joy to be wild and weird like that," says Sorelle with a laugh and goes on about the weather conditions in Iceland, which are a lot harsher than sunny Australia.
"As for the darkness and the grayness, this is something I definitively have to get used to and learn how to deal with. I now understand that I have to be gentle on myself during the colder months because a lack of sun really, really does affect you. I had no idea how much it could. I've experienced very dark moments, not really sure why, but having people around me remind me that the weather affects my mood, has been my savior as this is something I have not experienced before," says Sorelle, who is on her way to master how to cope with the cold and darkness.
"I have to look at the colder months as time for hibernation and reflection and also a damn good excuse to get out and travel to a warmer country and get a tan. I will never say no to a beach tanning session from now on."
Will always have a house in Iceland
Going back to Sorelle's social media fame, we at Must See in Iceland fell in love with her recent video about 10 tips for first time travelers to Iceland (see embedded below). We wonder if she'll entertain us with more videos from Iceland since her personality swept us off our feet.
"I have plenty of tips. But they will come in the future videos so keep a look out," says Sorelle with a mysterious, yet teasing grin on her face.
But is this wonderfully weird character ever moving back?
"I don't know what the future will bring, but most of my family is now relocating to Europe so there's less reasons to go visit Australia now, except my amazing best friend who is my sister. But my boyfriend and I will have a house in Iceland always. But I do see myself living outside of the country in the future also. I don't see myself staying here full time as sometimes the isolation, darkness and cost of this country becomes too overwhelming."
Sorelle's Iceland
Best food in Iceland?
"FIIIIIISH! For obvious reasons. And the lamb. I know the vegetarians of the world won't accept this answer, but it's very nice to know that the sheep get to roam around happy and free for so many months. Literally, they go WHEREVER they want for endless months. And it reflects in the quality of the meat. I don't eat meat very often, but when I do, I'm grateful to these animals for their flesh and grateful they also experience a good life. Oh, and the water here is the best I've ever tasted in the world."
Best bar/club in Iceland?
"Prikið – good vibes, great people and lots of character."
Favorite Icelandic word or phrase?
"Disgustingly good – ógeðslegt gott."
"It's also fun to teach foreigners Eyjafjallajökull."
Follow Sorelle on Facebook and Instagram because she is just so very lovely. You can also check out her website.