Posted on
Thursday, January 5, 2017
This one is most definitely in your guide book but it needs to be mentioned because it is absolutely beautiful. And what a place to rest your bones and just relax!
Seljavallalaug is located in the South of Iceland, built in 1923, it's one of the oldest geothermal pools in Iceland. It's totally free of charge to bathe in the geothermal pool, which is only cleaned once every summer, so some might think it's a bit gross. But don't let your prudery stop you from having the greatest bath of your life.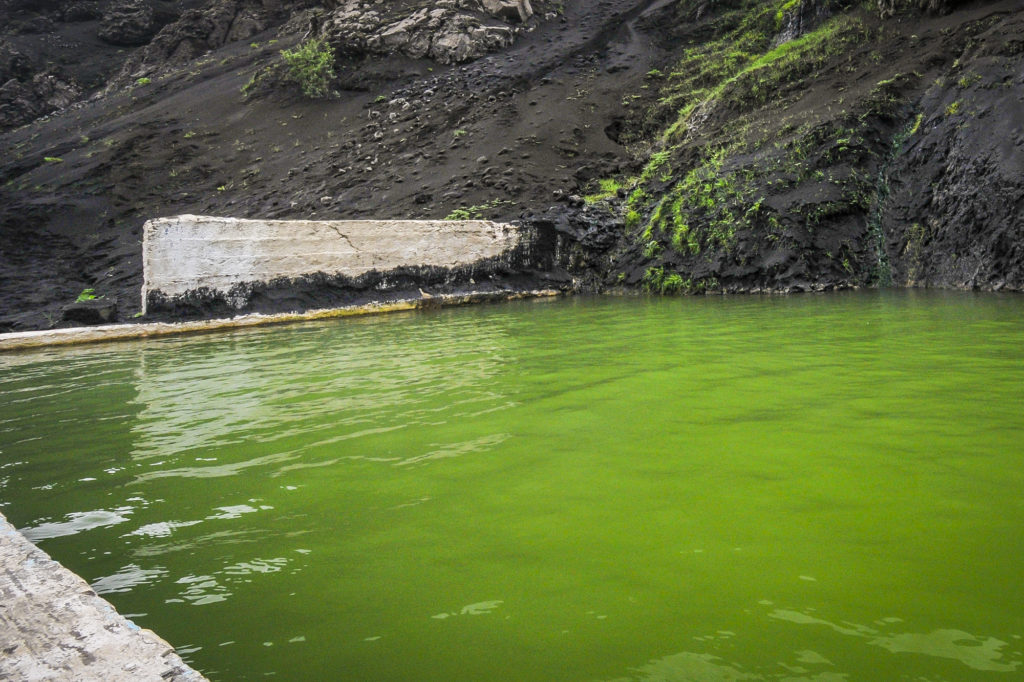 An added bonus is that it's not far from legendary volcano Eyjafjallajökull. I'll skip the phonetics since it's almost impossible for non-Icelanders to pronounce this name!
Geothermal pools are a must
Even though this pool is extremely famous, many tourists miss it because they are too busy chasing waterfalls. Make sure you don't make the same mistake. When driving along the ring road on the south coast, make a turn on road 242, marked Raufarfell. Drive until you see a sign marked Seljavellir. Follow that road and you will get to a new pool which was built way later. Park your car at the parking lot and head on foot to the bottom of the valley. It will take you around 20 minutes to get to the old pool but it's totally worth it. Just bring good shoes an watch your step – the path can get quite slippery!
Indulge in a geothermal bath like no other and let all your worries glide into the greenish water. You won't regret it. It'll take you roughly two hours to drive to the pool from Reykjavík and you will see so many beautiful sites on your way. Don't hesitate – just do it! Must See recommends it with all it's heart.