Posted on
Monday, July 17, 2017
Slakki petting zoo is one of my favorite spots in the south of Iceland. It's perfect for kids, whether young or old, and it actually makes us grown ups feel like children again.
Iceland is not famous for its exotic animals, so before I continue I must emphasize that you should not expect to meet any strange and unusual beings at Slakki petting zoo, located close to Skálholt cathedral, a popular stop on the Golden Circle route. At Slakki you will find gentle animals, such as rabbits, ducks, dogs, parrots and kittens. Little cutesie creatures that are perfect for kids to hold and pet.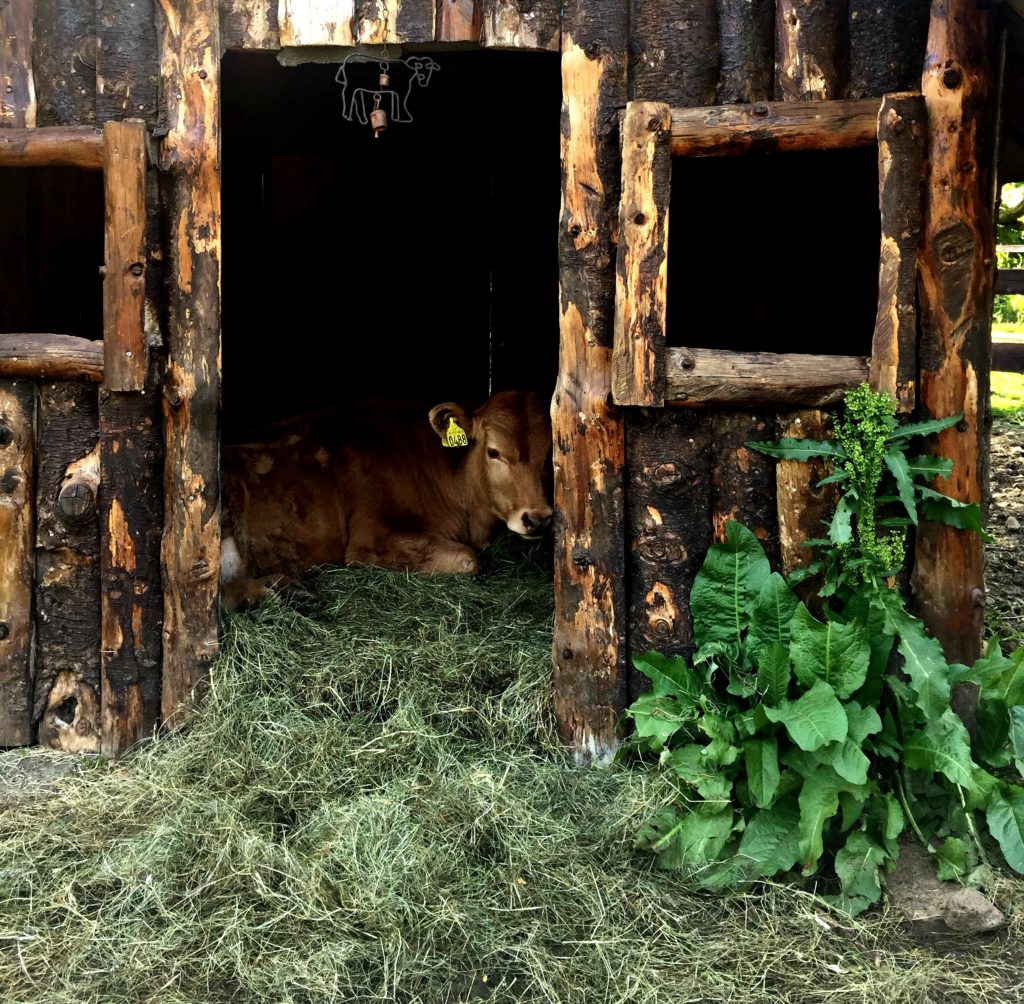 Pet kittens and unwind
You can actually sit in a little house for five minutes, just petting kittens. It's amazing! Even I wait in line for my five minutes with those adorable kittens that melt my heart with every miaow. It's so incredibly relaxing and so enjoyable to see how the children light up when they have a kitten on their lap. What is it about cats that's so relaxing, I wonder?
And you can pet the rabbits as well. That feel just as soft as they look. They might nibble on you a bit but who cares?! They're so fluffy and sweet that you don't even feel pain. You just see rainbows and butterflies.
Escape the crowds
I think the thing I love most about Slakki is the atmosphere. It's such a quaint and cozy place, with rustic houses that have been remade to look like old Icelandic turf houses. The zoo is very inviting and you can just wander around the premises for hours on end without ever feeling bored. It's a real change of pace from the hustle and bustle of the Golden Circle highlights Geysir and Gullfoss.
An added bonus is that the guests are mainly Icelanders. If you want to mingle with locals and maybe spark a conversation with some of them, you have a good chance doing that in Slakki. I've been to the zoo many a time and I hardly ever run into foreigners there.
The entrance fee is moderate when comparing it to Icelandic standards. Grown ups pay 1200 ISK and children pay 600 ISK. The little ones from 0 to 2 years of age enter for free. Included in the price is a turn on the mini-golf field which is located in the house closest to the entrance. In that same house there's also some food and drink for sale.
Go to Slakki!
The zoo is not so hard to find. You simply follow the road signs to Skálholt and from there follow the signs for the zoo. It's very well marked so you can't really miss it. Click here for the Google Maps Coordinates if you want to be 100% safe. I should mention that the zoo is open every day from 11 AM to 6 PM from the 1st of May to the 1st of September. It's furthermore open all weekends in April and September, but closed in other months of the year.
So, if you're traveling with kids and can't think of anything to do, go to Slakki! Don't get your hopes too high of seeing something you've never seen before and just enjoy the relaxing atmosphere and friendly animals.