Posted on
Wednesday, March 15, 2017
"Chris loves Iceland and the idea for the trip was centered on surfing the magnificent, although cold, waves there with the beautiful landscape as the setting," says Zane Foster at service production studio Burkard Studio, based on the central coast of California.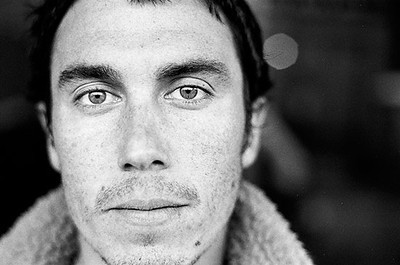 Chris Burkard, explorer, photographer, creative director, speaker, and author, is the man behind Burkard Studio, and is raising money via Kickstarter these days to fund the film Under an Arctic Sky. The film documents six surfers who travel to Iceland in the search for the perfect wave. The team behind the film, Burkard Studio and Sweatpants Media, has already surpassed it's goal of 150.000 USD on Kickstarter, having raised almost 220.000 USD when this is written, with 11 days to go.
Surfing in cold weather
According to Zane, this money will go to good use, with numerous professionals working hard on the film.
"The money is going to be used to prep the film for screenings and allow us to go on a global tour sharing the film, photos, and stories," he says and goes on.
"The idea developed over Chris' several trips to Iceland and his drive to shoot surf photography in places people have never seen surfed before. It is such a strong contrast for most to see surfers in a cold weather environment. Chris was joined by videographers, Sweatpants Media, some of our studio staff, the surfers, and an Icelandic ship captain. It is being edited in house at our studio in California and we have brought in multiple editors from around the country to help out for short periods of time," says Zane.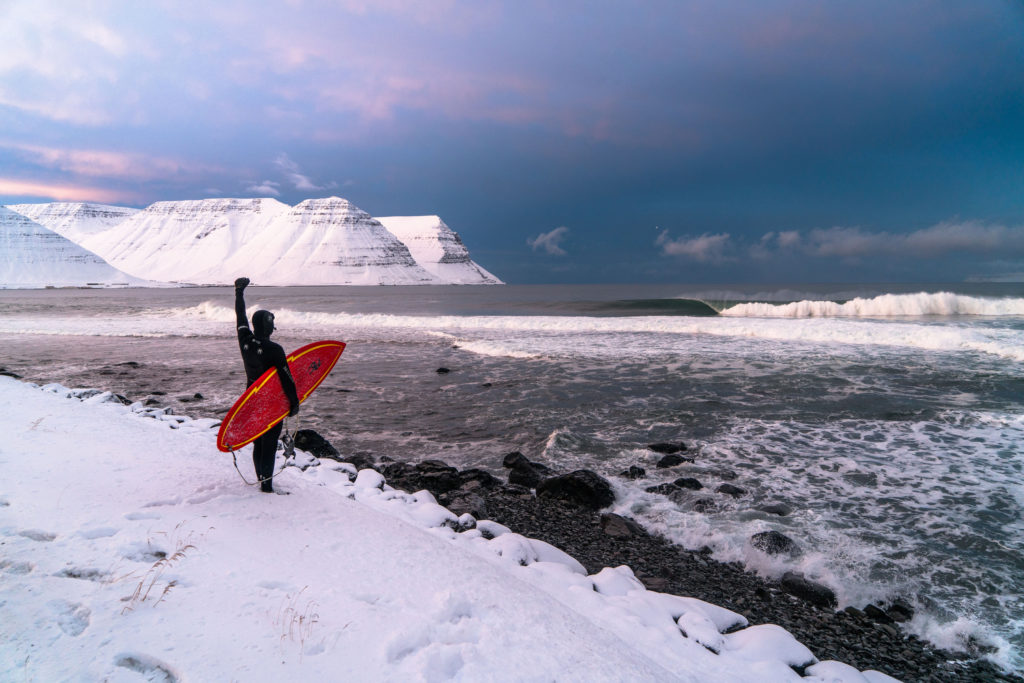 Harsh weather conditions
The crew spent a total of two weeks in Iceland while shooting the film and the trailer looks very promising. In it, the audience gets to experience some pretty harsh weather conditions, resulting in the crew having to stay longer than planned.
"It was meant to only be a 10 day trip but we got stuck during the worst storm in 25 years and ended up staying longer," says Zane but doesn't want to divulge if the search for the perfect wave was successful.
"All we can say is wait to see the film!"
Iceland a good spot for surfing
Surfing has been growing in popularity in Iceland and Zane believes that you can find good surfing spots in the country.
"Yes, Iceland is a good destination for surfing, as long as you are willing to be chilled to the bone! There are definitely places too dangerous and people should learn how to deal with the cold and weather before jumping in," he says and adds that more surfing tips will be found in the film.
The film will be available for digital download in May of this year and Zane hopes it will inspire people all over the world.
"The hopes for the film are to help reestablish surfing's adventurous roots, inspire people to give themselves up to their experiences, and share the Icelandic experience with the world!"