Posted on
Sunday, January 1, 2017
Almost everyone is familiar with the pond in down town Reykjavík where seagulls make the day of fun feeding the ducks into a total nightmare with their bitchiness.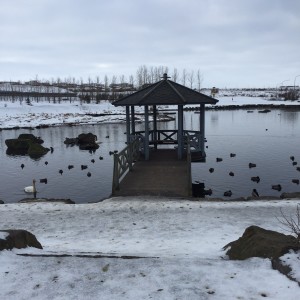 Fewer people know that Kópavogur has a wonderful pond right by the sea side. And you know what else? During the winter the pond has hot water in it so the ducks can swim and enjoy life any time of year.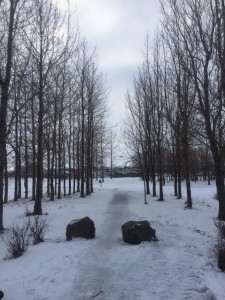 Surrounding the pond are beautiful walking paths that can lead you all the way to the harbour in Kópavogur. Definitely a place of total serenity far away from the hustle and bustle of the city with all it's cars and stress.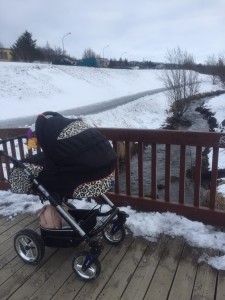 Insider tip!
Bring bread to feed the birds. It can be stale and old since the ducks, geese and swans aren't picky at all. You can even stop by a bakery and ask them for day old bread which would anyway end in the trash.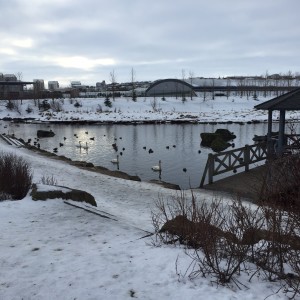 How to get here?
I find the best way to get there is to stop at the gym called Sporthúsið. If you take a taxi there the address is Dalsmári 9-11.
By bus you have to hop on the number 28 and get off at a bus stop called Smáraskóli, which is a school located right opposite of Sporthúsið. If you stand in front of Sporthúsið you simply go left and walk a path in between Sporthúsið and a large sports arena. From there you only have to walk a few meters until you reach a small bridge crossing the pond. Enjoy!