Posted on
Saturday, June 24, 2017
I'm a big fan of budget tips, as you have maybe seen on Must See in Iceland, so I'm thrilled to let you in on a little secret. You can actually walk inside a man made ice cave in Reykjavík for only 1 ISK! How cool is that? Yes, that pun was intended.
Granted, the 1 ISK is only for a limited time, or until the 30th of June, and is mainly due to the fact that the man made ice cave only opened to the public a few days ago and the ticketing system is being tested.
And because I love cheap stuff to do with my kids, I grabbed 3 tickets to the aforementioned man made ice cave and the Glaciers and Ice Cave exhibition in legendary landmark Perlan. I went there today, Saturday the 24th of June, and the cave and exhibition did not disappoint!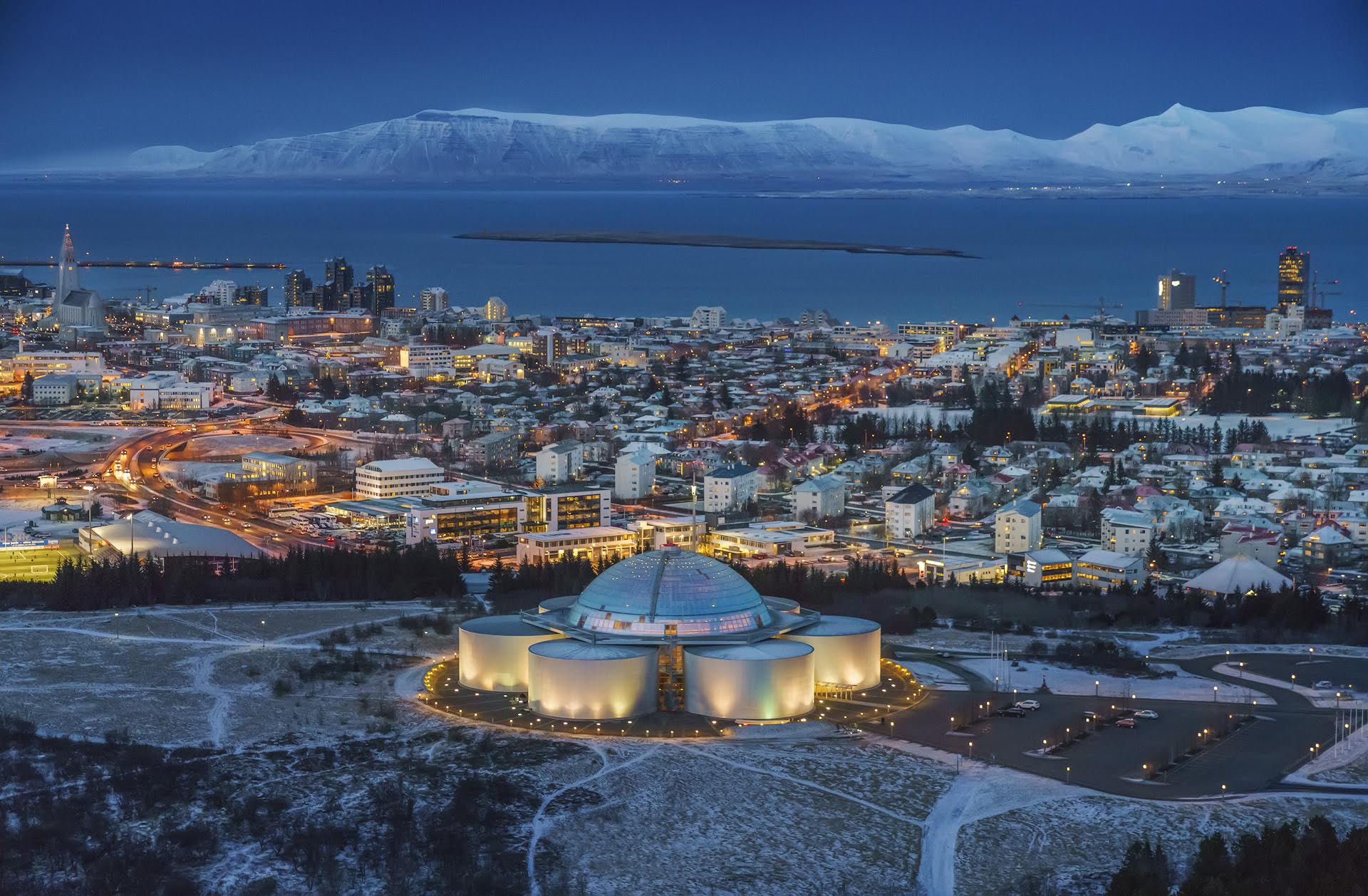 See Silfra inside Perlan
When you enter Perlan you can look at some amazing photos from Iceland before you enter the ice cave, as well as admiring the ground floor fountain that has been changed into Silfra fissure, with the real one located at Þingvellir national park. I must admit that it was a bit disappointing to me that the fountain no longer shoots all the way to the top of Perlan and down again, since it was such a memorable part of my childhood. But hey, the fissure is pretty neat and maybe it's good that some things do change after all.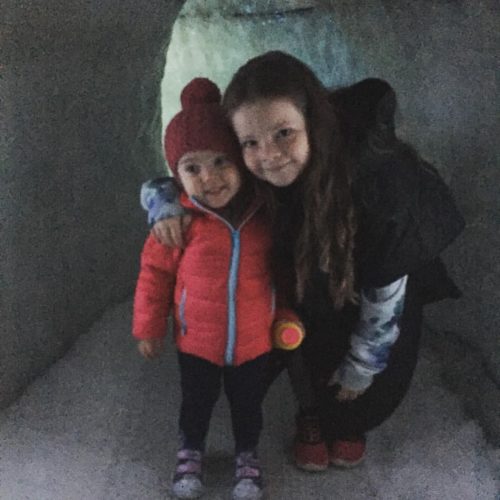 Anyways, back to present day. When we had admired stunning photos and trivia of Iceland we were asked to put on warm vests and enter the ice cave. I must say that I really didn't expect much. I mean, a man made ice cave can't possibly come close to the real thing, even though a certain method was used in this case to accurately replicate an actual ice cave. It's actually the first of its kind in the world, according to the Perlan Museum's website. Well, in short I had to swallow those thoughts immediately when I stepped inside the cave. I just gasped like a giddy schoolgirl and couldn't stop saying: Wow!
Stuck in Frozen
I'm not big on museums but this was a really unique experience. And two of my girls, 2 and 7 years old, loved it! They couldn't stop running around the cave, which is actually filled with labyrinth-like tunnels, and smiling and laughing. The younger one kept shouting Olaf's name because she thought she had somehow got stuck in the animated hit Frozen. How cute?
After the ice cave adventure we were led to the second floor where we enjoyed an interactive exhibition about glaciers in Iceland. I thought it was fascinating and unbelievably well put together, but the little ones just wanted to run back down to the ice cave. So, I promised myself that I have to go back some day to truly suck up all the magnificence that is this exhibition. But it was lovely to be able to take the family to an exhibition were everyone found something they were intrigued by.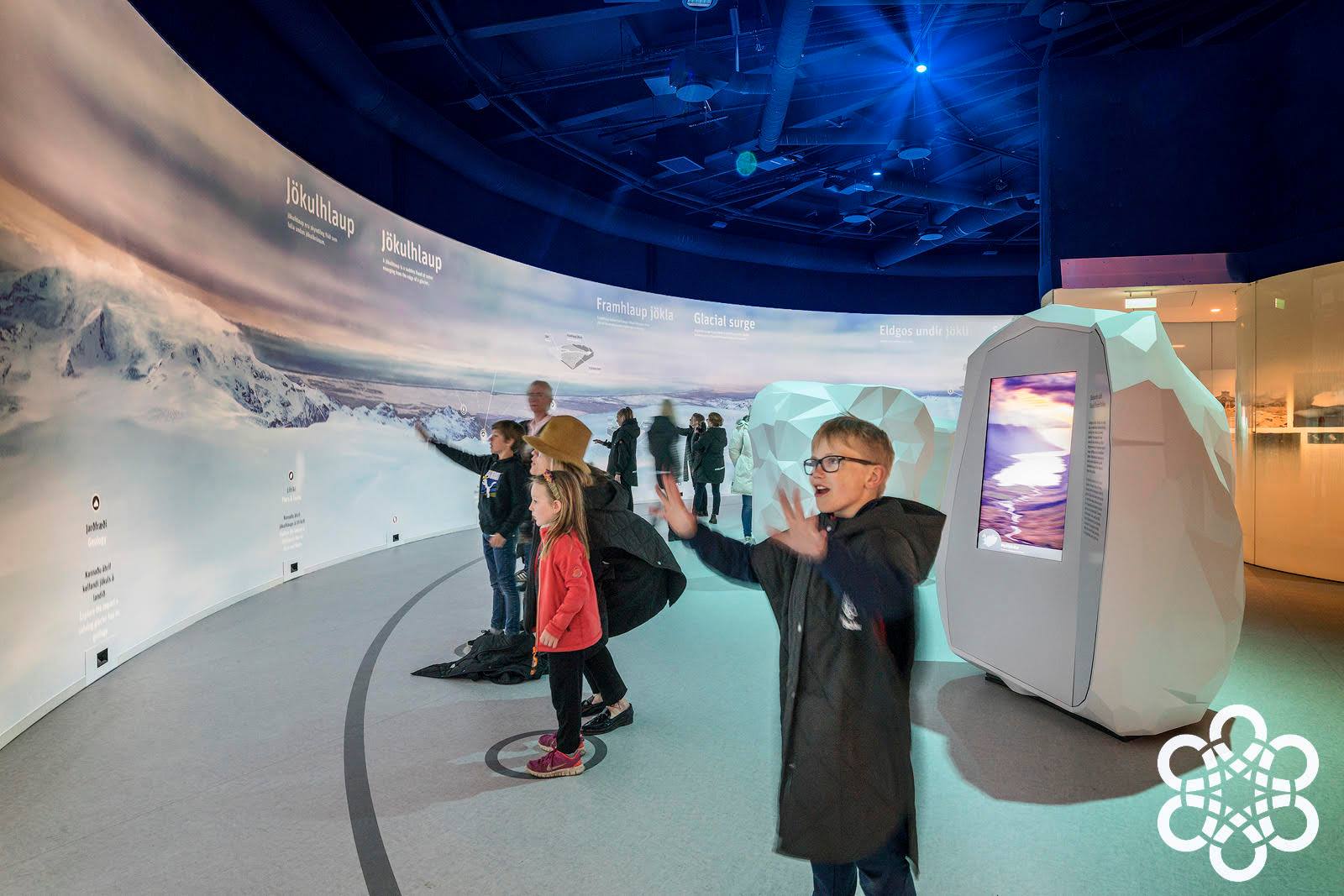 Enjoy the show
If you feel like paying only 1 ISK for the whole experience until 30th of June 2017, you simply go to this website, enter your details and the promotional code perlan on the Checkout page. And bear in mind that you can only get 1 adult ticket per credit card. The exhibition is opened from 8 AM to 8 PM every day and is actually located inside one of Perlan's six hot water tanks. And if you visit Iceland after the 30th of June 2017 you can of course just buy regular tickets to the show. Next year we will see more exhibition at Perlan, such as a Planetarium and a Northern Lights exhibition.
And don't forget to visit the observation deck on the 4th floor when you're done where you can walk around Perlan, with an amazing view of Reykjavík. Enjoy!