Posted on
Monday, July 1, 2019
I can't believe it's November already! Soon it will be Christmas and then the new year will come. But before I go ahead of myself, let's talk Iceland in November.
You've probably guessed this already, but Iceland in November is cold, cold, cold! Winter is really and truly here, with a temperature between 1-8°C, that's 33-46°F. And that's not counting the freezing cold arctic breeze, so prepare yourself for the fact that the Cs and Fs don't tell the whole story.
It gets quite windy in Iceland in November and because of the cold creeping up on you, the otherwise bustling streets in down town Reykjavík become a bit quieter. There are fewer people out and about and people prefer snuggling under a blanket with a hot drink and candlelight to wandering around the streets wearing approximately four sweaters and a face mask.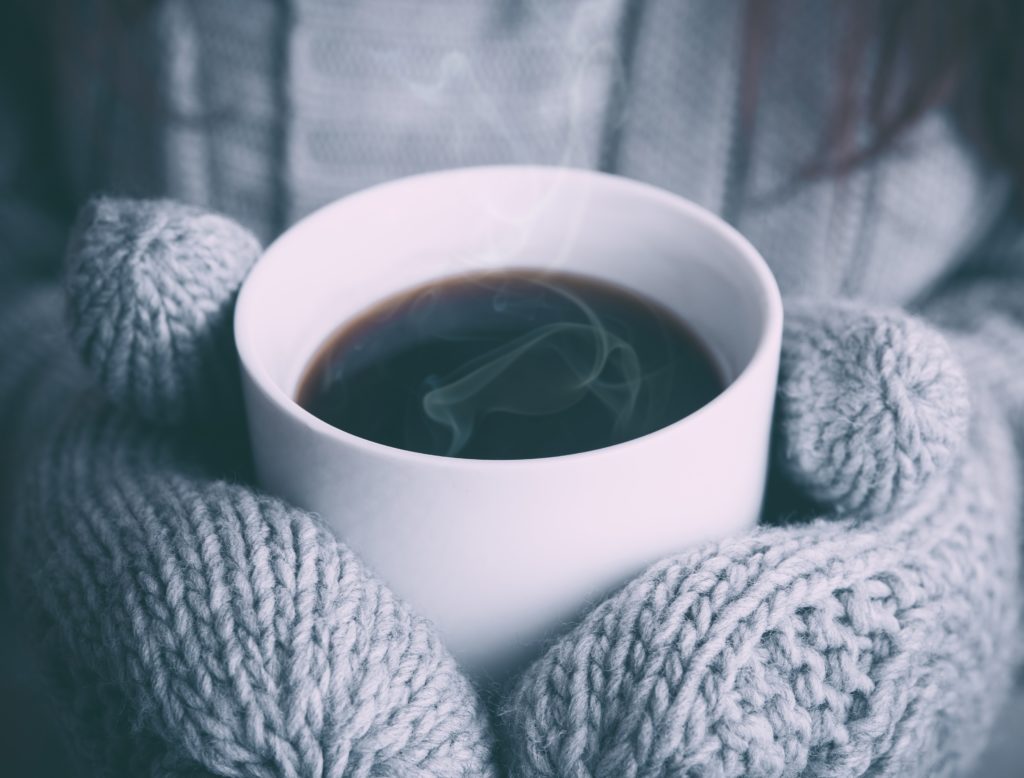 Shortest day of the year
Ok, so I'm exaggerating a bit but it's true that as it gets colder, fewer people are out after sun set. The days keep getting shorter in November and the hours of daylight go from almost 8 hours in the beginning of November to around 5 hours in the end of the month. So, if you're traveling Iceland in November take that into account. Do all your driving before 9 AM and after 4 PM to make the most of your day. And when in doubt, check the sunrise and sunset in November here.
November is the perfect time to taste one of my favorite Icelandic delicacies – the Icelandic meat soup. You just missed the Meat Soup Day, but you can get a lovely bowl of piping hot and comforting meat soup at Scandinavian at Laugavegur 22a in Reykjavík or at Le Bistro at Laugavegur 12. It's basically just a bowl of steamed lamb and vegetables but I think it's absolutely gorgeous!
Another thing that can comfort a cold traveler in Iceland in November are warm clothes! Layers! Bring a hat, some mittens, a scarf and wool socks. Buy a wool sweater, or lopapeysa as we Icelanders like to call it. Bring some clothes that will not only keep you warm but also dry, because even though it's getting colder and colder, we Icelanders never get a vacation from the rain. The winter sun is also quite strong and bright, so if you're driving around Iceland I recommend you bring sunglasses.
And speaking of driving – it can get tricky during the winter. The mountain roads in Iceland, that are also known as F roads, are closed off to traffic for various reasons, like the instability of the terrain and the potential risk of avalanches for example. Please do not venture on closed roads. Not only is it illegal, but totally moronic and completely unsafe. If you really want to get some place, but can't find information about whether it's open or not, contact us and we will guide you. We also recommend you stay updated with road conditions on road.is.
When in doubt, stay on the ring road but be ware – the weather can change in a heartbeat, offering up crazy blizzards with heavy snow or endless amounts of rain. But you never know. So please stay updated on the weather and please, please, please don't ask me what the chances of it snowing are sometime in the future! I don't know! No one knows! That's the beauty of Iceland.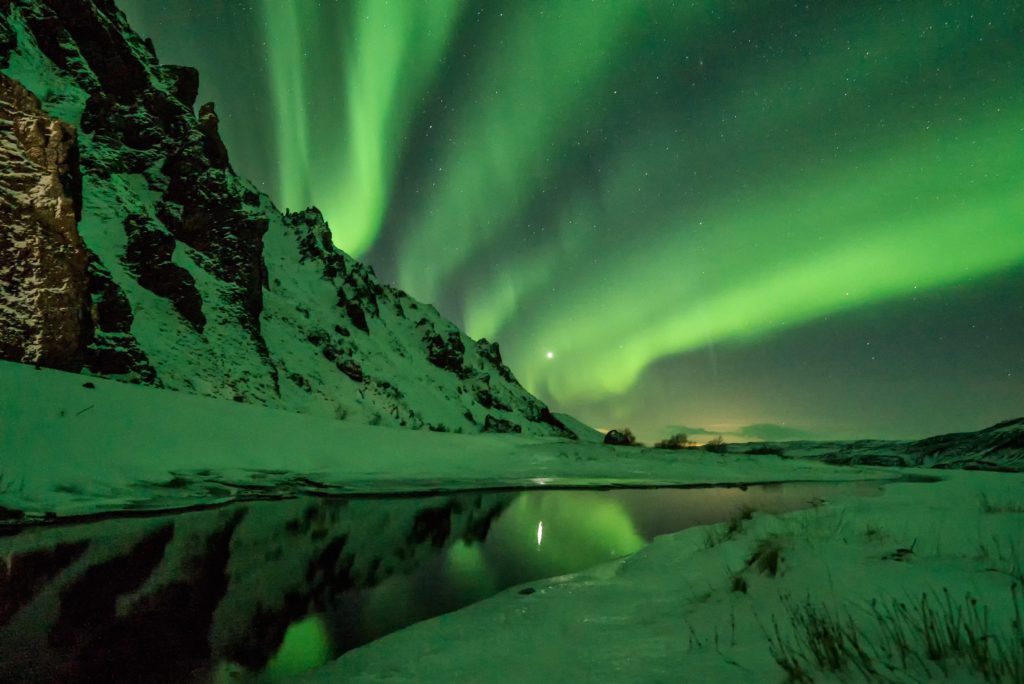 What to do in Iceland in November?
Even though it's cold in Iceland in November and you can expect all sorts of weather, the nature is actually quite stunning when winter is upon us.
One of the most amazing things about visiting Iceland in November is taking an Ice Cave Tour. It's so amazing and such a unique experience you won't forget. You can either opt for a cave tour in Vatnajökull, or a man made ice cave at Langjökull.
Oh, and did I mention that you have a pretty fantastic change of catching the northern lights? You can either book a tour to hunt for the lights in a group or set off on your own. Just remember to stay updated on the aurora forecast here.
I also recommend you do some snowmobiling while you're here, hike a glacier and explore Reykjanes peninsula, one of the most underrated parts of Iceland. And if you're an experienced surfer, you should know that November is the best time for surfing in Iceland.
Music lovers, unite
The biggest event taking place in Iceland in November is undoubtably the Iceland Airwaves music festival, held every year since 1999. It's one of the largest festivals in the country, attracting big names each year. Just check out the line-up here – have fun deciding what to see! There are still tickets available for the festival, which takes place between the 6th and 9th of November in Reykjavík. You can buy tickets here.
November 16th is the Icelandic Language Day to celebrate our language and the importance of protecting it. It's held yearly on the birthday of one of Iceland's most beloved poet, Jónas Hallgrímsson, and the day is usually laden with cultural events paying homage to our mother tongue.
I hope this piece about Iceland in November has been helpful! Please send me a line at mustsee@mustsee.is if you need me to guide you through your travels in Iceland. I'm always happy to help!