Posted on
Friday, September 1, 2017
September is here. My favorite month of the year. The reason is simple – my birthday is in September! I want you to love this month as much as I love it so here is my guide to Iceland in September.
Summer has past and autumn is here, making September a bitter sweet month for some. But Iceland in September is actually beyond beautiful, much more so than in the summer months. Now we have the lovely autumn colors that I think make everything look just a little bit more majestic. But that's just my opinion.
Main Photo Credit: Diego Delso
The dark and the cold
The darkness has returned to us, after the endless daylight of the summer. I, personally really love the darkness. It gives me a good reason to just snuggle up in the couch, light some candles and watch good movies while snacking on glorious chocolate. Yep, I know how to treat myself!
The average temperature has dropped to just over 8°C (46.44°F), but it can drop to almost below freezing. And even though we Icelanders sometimes feel that the rain never stops in September, it is actually not even close to being the wettest month of the year and is usually the driest autumn month. So, there! But sometimes statistics fail us, so I recommend you pack layers and rainproof clothes – just to be on the safe side. Oh, and bring some woolen socks! They are perfect for the aforementioned snuggling.
Oh, and of course I have to add that the perks of the darkness are good chances of seeing the northern lights!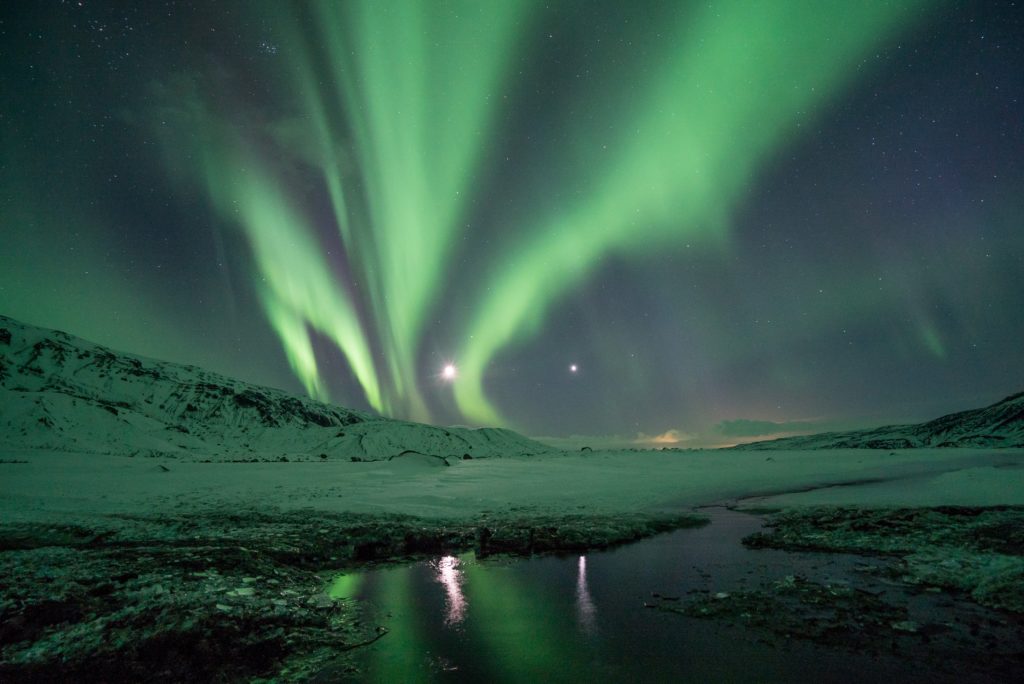 Off-season in Iceland in September
With the temperature drop and darkness comes the fact that September marks the beginning of the off-season in Iceland, tourist wise. Crowds will be smaller at the main attractions around the country and you will find that air fares and accommodation is cheaper than in the summer. Who doesn't love saving a few ISK?
I feel I should add that even though there are fewer tourists in Iceland in September, there are more locals around than in the summer months. You see, schools have started again and people have finished their summer holiday from work, so traffic can be a bit heavy during the mornings and late afternoons in the Reykjavík area.
Go to "berjamó"
If you're interested in visiting the highlands of Iceland, September is a great time to visit because of the smaller crowds. The roads are usually open until the middle of September so you can enjoy the rugged, isolated part of Iceland. You should also have no problem visiting the Westfjords, with most roads still being open. Just make sure you check out road conditions before you head out on your journey. Better safe than sorry!
In September you can also join one of Icelander's favorite pastimes – picking berries. We call it to go to "berjamó" and it's a tradition that dates back to God knows when. The most common berries growing in the wild are crowberries, but you can also find bilberries and blueberries. All these berries are delicious with heavy cream or Skyr. Just make sure you have good time before you go berry picking because it's so incredibly relaxing that you'll want to do it for hours on end. Maybe you can even bring some home with you and make jam – or ask a local to do it for you!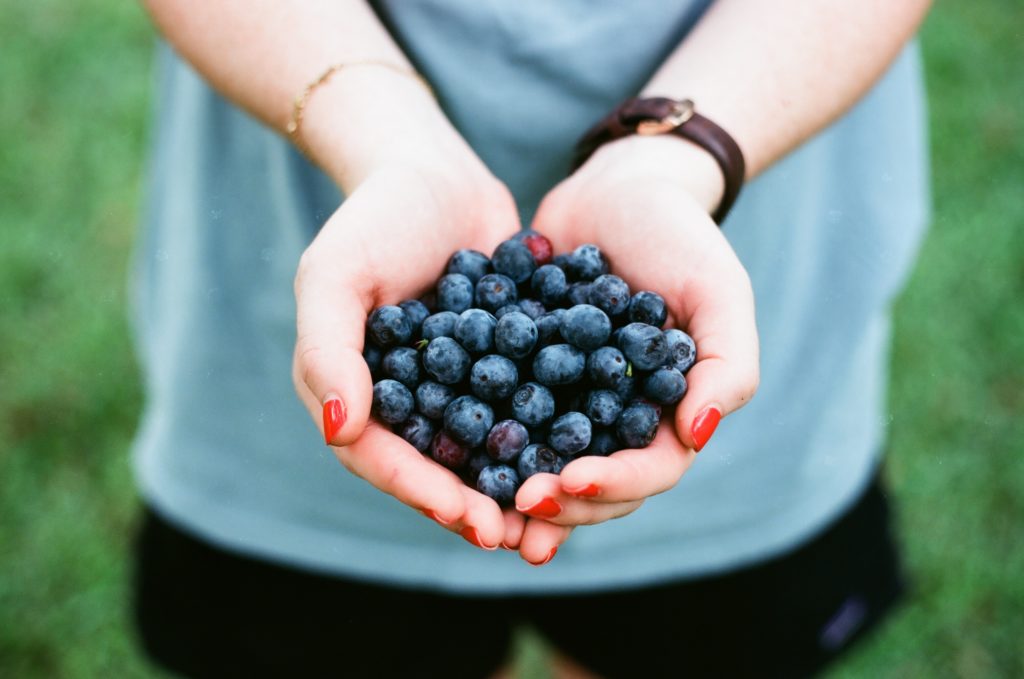 Everybody loves "Réttir"
Puffin season is over in September and the birds have gone, since they are a migrating bird. If you are an animal lover you will however enjoy the annual sheep round-up called "Réttir" in Icelandic. The sheep roam free during the summer but in September they are herded back to the plateaus by friends and families of farmers. Réttir is one of the country's oldest traditions and a truly unique experience. In the north you will also find horse round-ups in the end of September or beginning of October. And it doesn't hurt that there's usually a huge party when all the hard work is done called Réttarball. Make sure you get an invite because it's one hell of a party!
Must do tours in September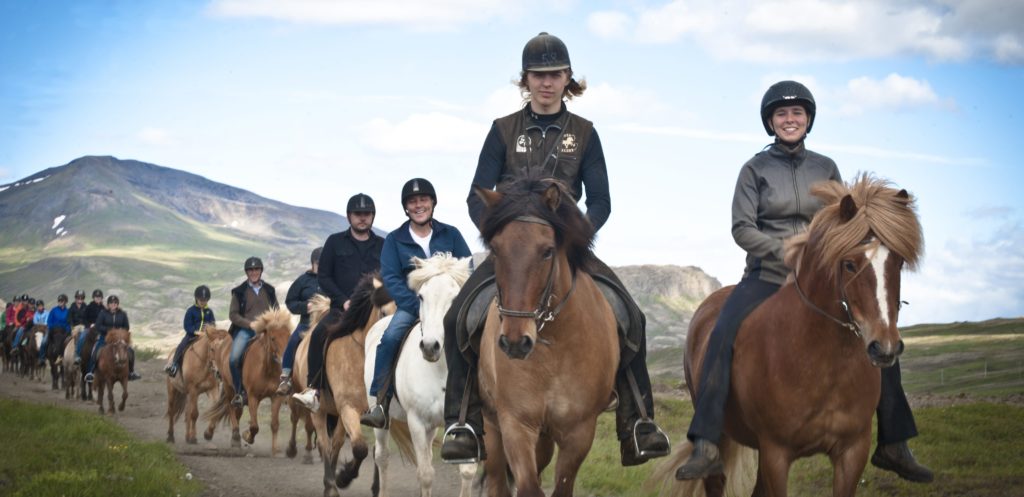 Music and movie festivals
Iceland in August sets some sort of record in cultural events but don't underestimate Iceland in September. We start the month off with a bang that's called Ljósanótt, or the Night of Lights in Reykjanesbær on the Reykjanes peninsula. It's a 5 day festival with various events and activities. The biggest event takes place on Saturday night, being the Night of Lights concert, but you can check out the whole program here.
We also have RIFF, Reykjavík International Film Festival, which is Iceland's biggest film festival and the University of Iceland's Octoberfest, which is sort of intended for students but you're welcome to join them. And if you're a part of the LGBTQI+ community, you might be interested in Bears on Ice, which is during the first weekend of September.
Enjoy Iceland in September and I hope you enjoy your stay!