Posted on
Wednesday, March 29, 2017
The black sand beach of Reynisfjara is one of the most popular tourist attractions in Iceland. When you get there, you'll understand why.
I will always remember the first time I went to Reynisfjara and saw it with my own eyes. I was blown away, to put it mildly. Never before had I seen such rugged beauty, such power, such celestial landscape. I just love it when Iceland knocks me off my feet like that!
Reynisfjara is not hard to get to if you're driving around Iceland. It's some 190 kilometers from Reykjavík and it will take you a little over two and a half hours to drive. You just drive the ring road and turn on road 215 to get to Reynisfjara. It's hard to miss since the place is usually packed with travelers. It's close to the village Vík in Mýrdalur, which is one of my ultimate favorite towns in Iceland.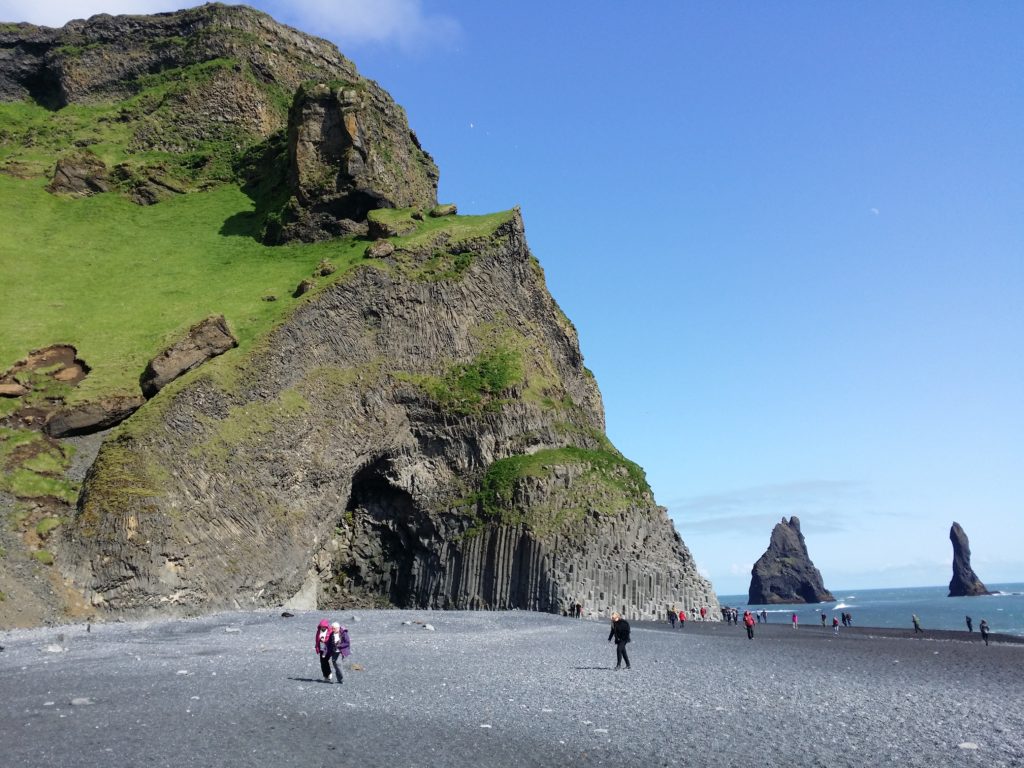 When you get to this amazing black sand beach you will clearly see some basalt stacks in the ocean. A folklore tale states that these were formed when two trolls attempted to drag a ship to land but were turned to stone as daylight broke. And because I'm Icelandic and believe in trolls and elves, I'll stick to that story! Those stacks, by the way, are called Reynisdrangar, and I could just stare at them for days.
So, now I've gone on and on about how amazing this place is, and chances are you will take my word for it and go there like every other tourist that visits Iceland. Great for you! But (yep, there's always a but) you have to be careful! I'm not joking around. This place can be seriously dangerous if you're not careful. You see, the waves at Reynisfjara are especially strong and extremely unpredictable. They can seem nice and mild, barely touching the surface of the sand one minute. But totally crazy and wild the next. Don't believe me? Well, what if I told you that a woman died there in 2016 when she was swept out to sea and another woman drowned there in 2007? And just this year, a woman who fell into the ocean at Kirkjufjara, a part of Reynisfjara, died.
So, please follow the signs that warn you about these incalculable waves and don't be a fool and try to play around at the tide line. I know it's beautiful, fun and a great photo op but history tells us that it's just not worth it. When in doubt, watch this video: