Posted on
Friday, April 21, 2017
You must have heard by now that Iceland is crazy expensive, so it's not easy to map out a budget vacation in Reykjavík. But that's why we're here – to do all the hard work for you.
You see, for most Icelanders, every day is a budget vacation in Reykjavík. We can't all afford to eat out every day and pay huge amounts of money for entertainment. So, I've compiled a list of my favorite things to do with the family or my significant other, when the budget is pretty tight. I truly hope you enjoy my little list.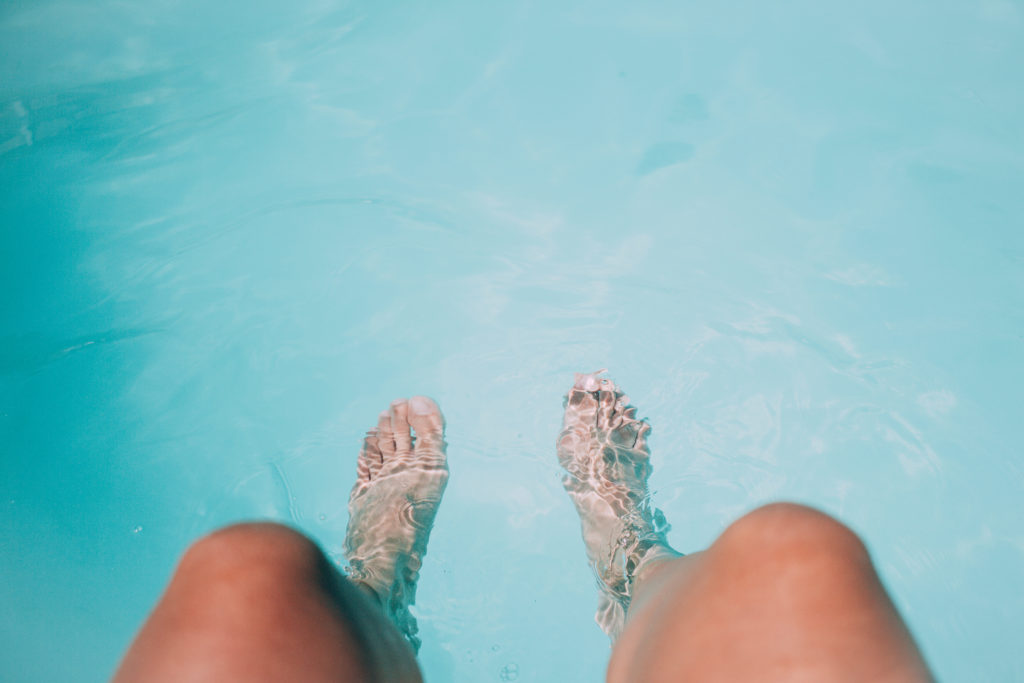 Our swimming pools kick ass
Iceland is known for it's public swimming pools, where Icelanders flock to bathe, swim and relax in the thermal water. If you're traveling with children, this is the perfect budget friendly activity, especially on a nice and warm summer day. Well, as warm as it gets here in Iceland.
My favorite swimming pools in the capital area are Breiðholt swimming pool, Kópavogur swimming pool and Lágafell swimming pool in Mosfellsbær. If you don't want to venture outside of the capital, I recommend you visit Vesturbær swimming pool, which is by many considered the best pool in the capital area.
For only a few hundred ISK you can spend a couple of hours soaking up in the warm water, take a steam bath, jump in a freezing cold tub and play around with the little ones in the slides. Just remember to shower naked before you enter the pool and you'll be fine.
Rent a bike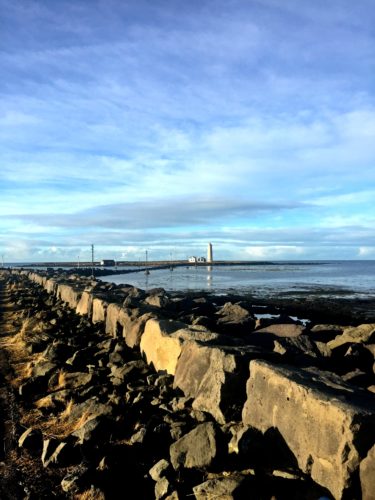 If you want to experience Reykjavík on wheels, I recommend you rent a bike. It's only 4900 ISK for 24 hours and if the weather is nice, it's a blast just biking freely around the city, stopping at every attraction or whatever catches your eye.
If you do rent a bike, you can easily bike to Grótta lighthouse at Seltjarnarnes, a few kilometers outside of down town Reykjavík. It's a beautiful area with a rich bird life and amazing paths that can lead you to gems you might not have seen otherwise.
Another beautiful spot in Reykjavík which you can visit while you have the bike is geothermal beach Nauthólsvík. It will only take you a few minutes to bike to the beach from the city center, but it's also easily reached by bus if biking is not your thing.
Nauthólsvík is a man made beach where you can join in on one of Iceland's newest sport, sea bathing, lay around on the beach, play a game of volleyball or bathe in the heated tubs. There is no admission to the beach or its changing rooms in the summertime but in wintertime you have to pay a fee of 600 ISK.
So, biking is not only a budget friendly option on your holiday in Reykjavík, it's also an extremely environmental friendly one. It's a win-win situation!
Reykjavík by foot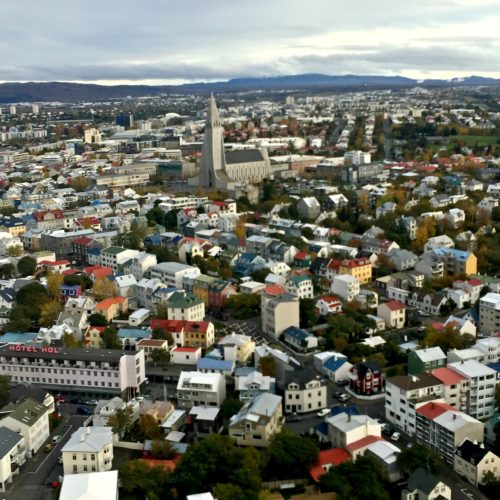 If you don't feel like biking, it's easy as pie to see some of Reykjavík's most famous attractions by foot.
Harpa Music Hall and Hallgrímskirkja church are located smack down in the heart of Reykjavík and there's no admission to get in.
The church is 73 meters, or 244 feet high, and for a small fee you can make your way to the top of the church with an amazing view of Reykjavík. It really is a must do.
Entering Harpa is truly amazing, with it's glass facade designed by Ólafur Elíasson. When you're done admiring this beautiful building by the Reykjavík harbor, I suggest you take a stroll in the direction away from town and head on out to Sólfarið, the Sun Voyager, a sculpture by Jón Gunnar Árnason. It's an ode to the sun, shaped like a boat, and you can even climb on top of it if you dare. Talk about a photo opportunity!
Another attraction that doesn't require admission is Perlan. One of my favorite buildings in Reykjavík. It's located in Öskjuhlíð where the hot water storage tanks that define the building were in usage for decades. In 1991 a hemispherical structure was placed on top of the tanks and so Perlan, or The Pearl, was born.
Downstairs is a little pond, with a fountain regularly spouting water all the way to the top floor. I really like that feature. It brings out the child in me. If you make your way to the fourth floor you will find a viewing deck with panoramic telescopes on each of the six corners of the desk. So you can basically walk around the building and admire an extensive view of Reykjavík and its surroundings. Pretty awesome.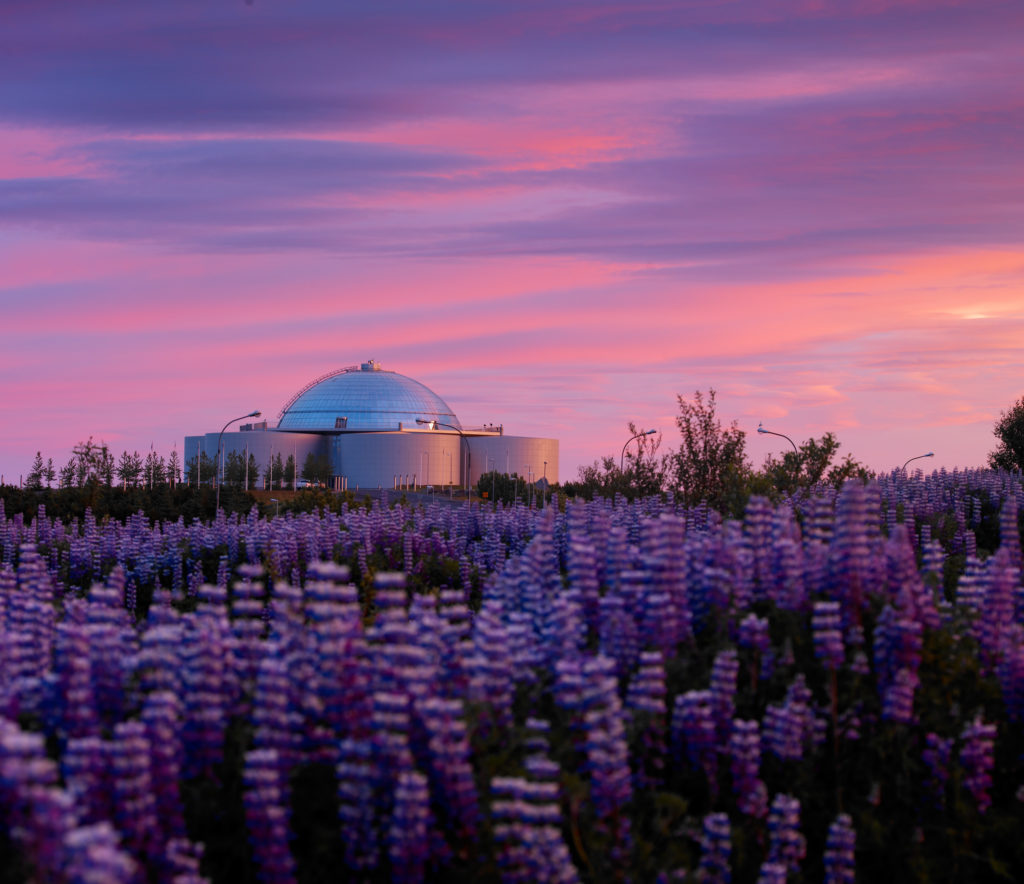 And if you don't feel like exploring Reykjavík on your own, you can join the free walking tours of Reykjavík, like City Walk Reykjavík or Free Walking Tour Reykjavík. They are fun and entertaining and don't cost a thing. Although I should mention that the guides do appreciate a reasonable tip after the tour.
Whatever you do, make sure you stop by the Reykjavík pond and observe the ducks and swans. It's especially beautiful at sunset. And it's free – perfect for your budget vacation in Reykjavík itinerary.
Chocolate and hot dogs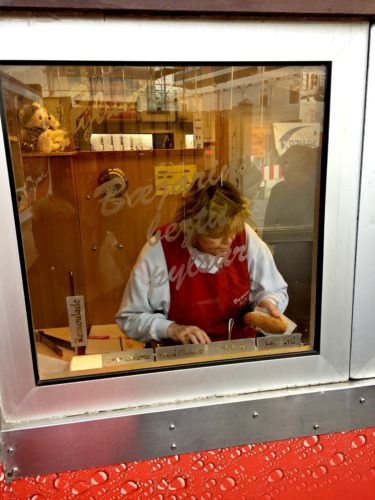 If you're after some cheap food in Reykjavík you will be disappointed. The cheapest meal you will find is at the little hot dog stand down town called Bæjarins Beztu. They make the most glorious Icelandic hot dogs and if you don't believe me, ask former US president Bill Clinton. He loved it! Granted, you will have to wait in line to get the world famous hot dog but it's totally worth it!
Also, be on the lookout for lunch offers at restaurants around town. Sometimes you can get an absolute bargain, according to Icelandic standards, on fine dining.
Another thing I recommend to connoisseur of cuisine is the Omnom chocolate factory tour. I love it so much I even wrote a blog about it! For only 3000 ISK you get a sugary sweet chocolate education, get to try more chocolate than you can eat and walk around the Omnom chocolate factory in Reykjavík. This tour is worth every penny, and then some!
The city card is your best bet
One of your bests bets to have a budget vacation in Reykjavík is to buy the Reykjavík City Card. It's totally worth it if you want to visit more than one museum, use the city bus to get around or bathe in the swimming pools in the capital. Kids also go free at the Reykjavík Zoo and family park and included in the card are free ferry trips to Viðey Island. All this for only 3700 ISK per adult and 1500 ISK per 24 hours. If you're staying in Reykjavík for a weekend, I recommend buying the 72 hours city card for 5900 ISK per adults and 3300 ISK per children. Oh, and you get some cool discounts in various restaurants, attractions and activities.
That's it for now. I hope some of this has been helpful and I hope that your vacation in Iceland will be lovely – whether you have a limited budget or plenty of cash to spend.