Posted on
Tuesday, September 19, 2017
We here at Must See in Iceland have had such an eventful summer. We are locals that have traveled far and wide the last years. This year we decided to experience summer in Iceland, with all the pros and cons.
We are flooded with questions about Iceland every single day so we tried to cover as much of the country this summer as we could. And all of sudden we have a new found respect for summer in Iceland. It's pretty fantastic, if you ask us!
We traveled to all parts of Iceland this summer, except the eastern part. We've gone on tours, eaten at some great restaurants (also some crappy ones), experienced some good ol' fashioned Icelandic hospitality and been appalled by how much some things can cost in Iceland. After our journeys on and off the beaten path, we must ask all of you traveling Iceland, wether it be locals or foreigners, to respect the nature and your fellow travellers. Don't stop in the middle of the road to take picture and drive according to the speed limit at any given place. Don't leave your trash in the wild and respect road closures. Never drive off road and never try to trick nature – it will punish you. But back to our lovely summer in Iceland.
The whale capital of Iceland – and so much more
We kick started the summer with driving all the way to Húsavík, the whale watching capital of Iceland in the north. It's a small town, with around 2000 inhabitants, and whales are really their thing. Understandably so, because I gather you have more chance of seeing whales there than in any other part of Iceland. You can also see a lot of different species of whale, most commonly Humpbacks, Minke and Blue.
And because the town has been marketed as the whale watching capital of Iceland, most tourists just come for the whales and leave. But there's actually a lot more to Húsavík than whales. We had dinner at Naustið Restaurant, a bright yellow building in the centre of town. Not only is the restaurant incredibly charming and cozy, the food is also excellent, if you are into seafood. Highly recommended.
You can also go bathing in the wild right outside of town, at a geothermal lake which has a high number of goldfish swimming around, which is highly unusual for Iceland. It's pretty cool.
Then you can drive up to Tungulending guesthouse, which I've already written about, and I urge you to visit both the Whale Museum and the Exploration Museum. So, take the drive to Húsavík and focus on more than spotting whales. Húsavík is really a place you can find solitude and just wander around, admiring the incredible scenery.
And even though we were traveling in the beginning of summer, we almost got our car stuck in a snow storm! In May! That was an adventure all on its one and gave us a harsh reminder of how powerful nature can be – at any given time or place!
Fun, fun, fun in Reykjavík
Shortly after our Húsavík adventure, we went sea angling in Reykjavík – an experience I have already written about and really blew me away! It's a summer activity so it's not available during the winter I'm afraid, but if you're one of those people that plan ahead, I suggest you seriously look into sea angling!
Among other activities this summer were having loads of fun at the Secret Solstice festival, a yearly music festival that never disappoints, exploring the man made ice cave at Perlan Museum in Reykjavík and going drone hiking at Búrfell in the capital area. All excellent sources of fun when exploring Reykjavík.
One day Snæfellsnes peninsula tour
Our next long tour was to the Snæfellsnes peninsula. I'm still thinking about that awesome day and I intend to write a detailed blog post about it in the near future. The Snæfellsnes peninsula is such a gorgeous part of Iceland, and significantly less crowded than the main tourist attractions, Golden Circle and south coast. At the peninsula you get a little bit of everything; dramatic landscapes, an epic glacier and a dash of mystique.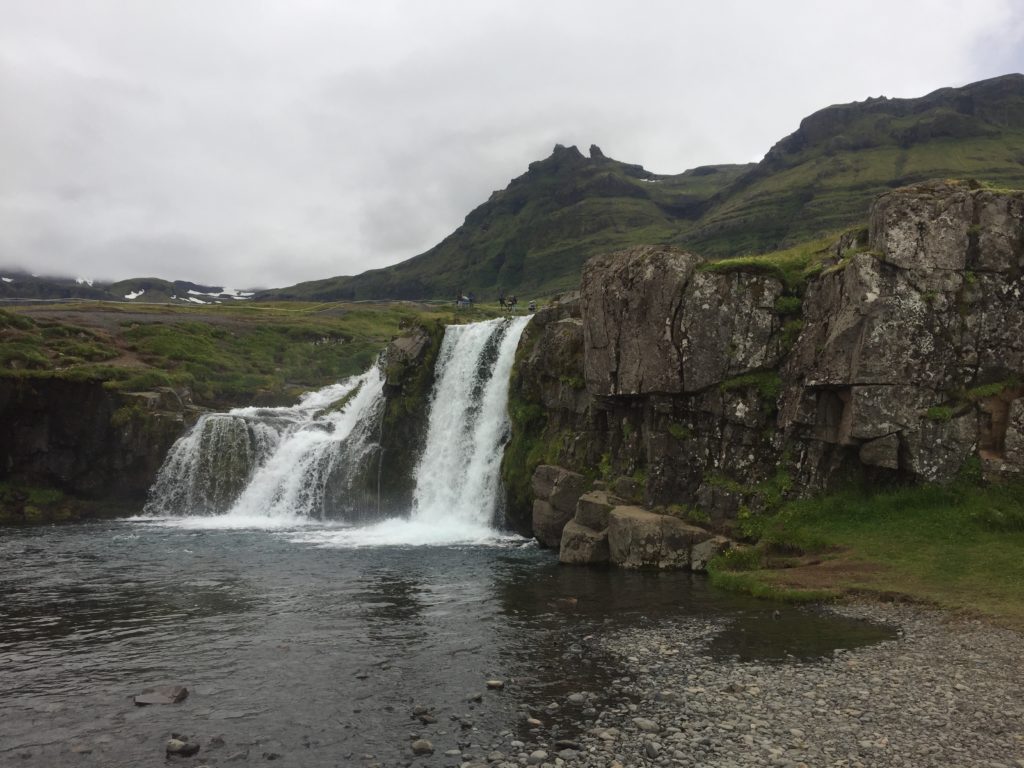 We drove the peninsula during one day and that was totally doable. However, I will take 2 days in this journey the next time I take it, simply because I don't want to rush it.
Chasing waterfalls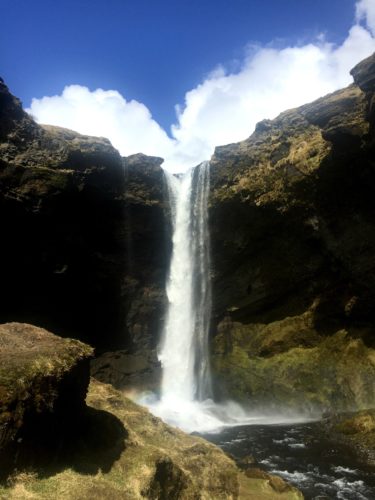 We ventured a little out on the south coast as well, visiting Hveragerði with all it's geothermal power. The only con is that during the summer it's extremely busy, so I didn't really have the urge to bathe in the hot springs. My recommendation is to do the hike during the autumn or spring months, to avoid the big crowds.
We also stayed at a cabin near Seljalandsfoss waterfall, which is always amazing. It's a waterfall that I have mentioned before, simply because it's one of my favourite attractions on the south coast. Right next to it is another waterfall, Gljúfrabúi, which is well worth the visit. We also drove a little bit further south, for the sole purpose of visiting Kvernufoss waterfall once more. It's that amazing! Read more about it here.
We didn't really feel like exploring more of the south coast this summer in Iceland because of the endless crowds. It's so incredibly busy during the summer months now that I find it a bit overwhelming. Don't get me wrong, it's a beautiful area with so many amazing places to see. So, it's definitely worth the visit. I just prefer exploring that part of Iceland during the off-season.
Visit the Westfjords during summer in Iceland!
We ended our amazing summer in Iceland with a trip to the southern part of the Westfjords. Did you know that only 14% of all the tourists that come to Iceland visit the Westfjords? Probably because they're scared of not making it, since some roads are quite crappy and the weather in that part of Iceland can get pretty bad, with the odd road closure from time to time.
But I'm here to tell you: visit the Westfjords if you get the chance! Give yourself a few days and just explore. On this trip I only did the southern part, up to Tálknafjörður, so I didn't get to see the whole greatness that is the Westfjords. And it made me sad, even though I had traveled those parts before. But the Westfjords are a region that you can never fully see, in my opinion. It's so vast, so huge, so overwhelming. You truly feel how tremendous nature really is and how we, the humans, are tiny compared to it.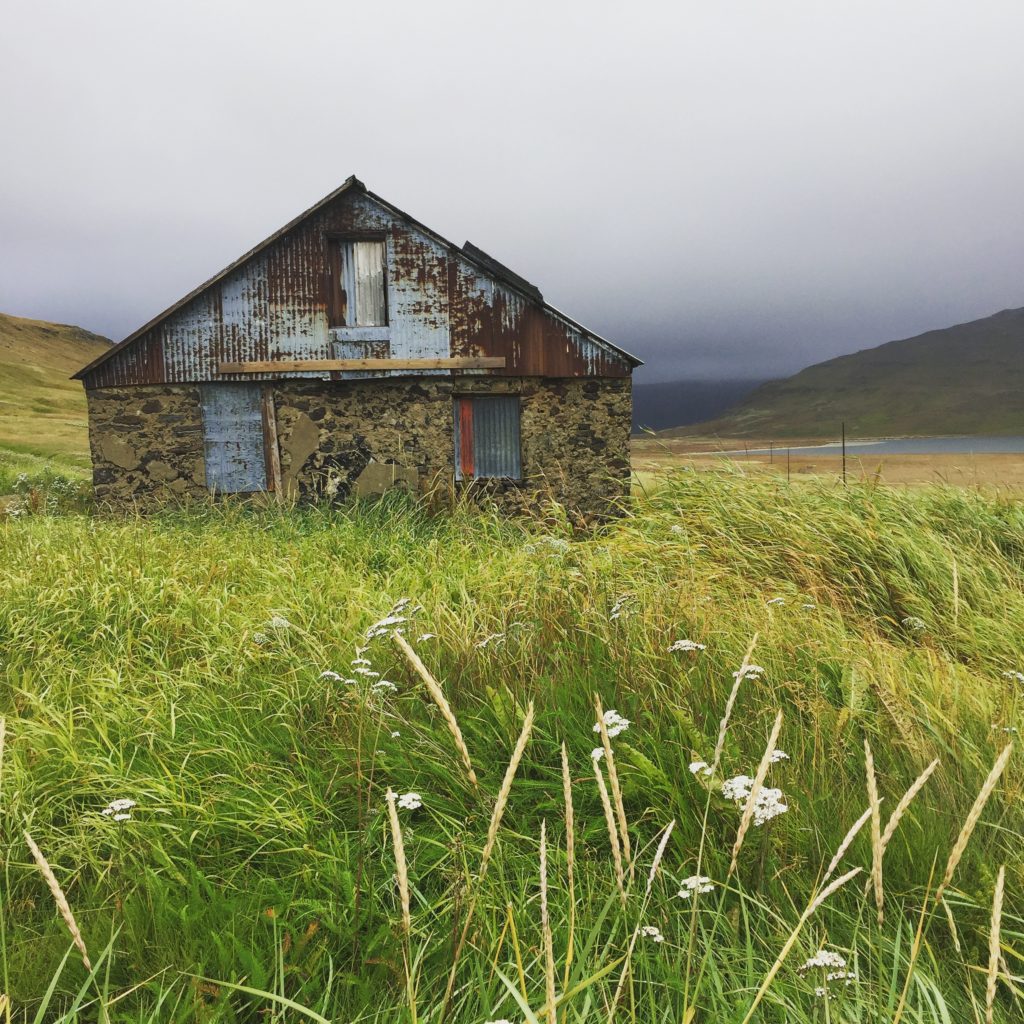 At Tálknafjörður we ate at a lovely place called Hópið, which I've already mentioned in my list of the best pizza places in Iceland. The pizzas are that good! What surprised me about the Westfjords was the overall pricing of service and food. It's a really remote area of Iceland, so you would think that prices would be significantly higher, but they aren't. They're reasonable compared to pricing in Iceland in general.
But you won't loose much sleep about pricing in the Westjords, mainly because the scenery is truly out of this world. Don't over-plan your visit to that area of Iceland. Allow yourself to be amazed. Allow yourself to stop and catch a moment – just don't do it on the middle of the road. Just be one with nature and let it surprise you – you won't regret it.
Take the road less traveled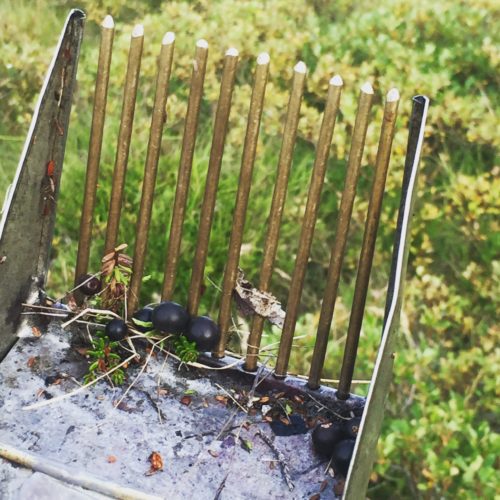 We ended our summer in Iceland in an area called Grafningur, not far from the Golden Circle. There we did some serious berry picking, berjamó as we Icelanders like to call it. On the way back to Reykjavík we decided to take the road less traveled to Nesjavellir and from there to Reykjavík. It's a bit longer than staying on the ring road but I recommend it, especially around sunset. It's a gorgeous area with loads of dramatic hills and geothermal power. An added plus is that it really is the road less traveled. I think we saw 5 cars in total on our way back to the city. The downside of that is of course that it can get quite difficult to pass in bad weather so just stay updated on road conditions and the weather forecast.
Lastly, we would like to thank all of you, the readers of Must See in Iceland, for a fantastic summer in Iceland! We've loved connecting with you, meeting you in person, answering all your questions, helping you organise your trip and exchanging candy with you, We are looking forward to the winter and hope that we can carry on helping you for years to come!