Posted on
Wednesday, April 25, 2018
Goodbye April with all your rain and snow! Hello May, with a better chance of decent weather and happier times. This is why you should travel to Iceland in May.
So, let's begin with the obvious. Iceland is less touristy in May than for example June, July and August. So, all the main tourist attractions will be less crowded, even though most of them will be pretty packed. So it's actually a pretty good idea to visit Iceland in May in many aspects.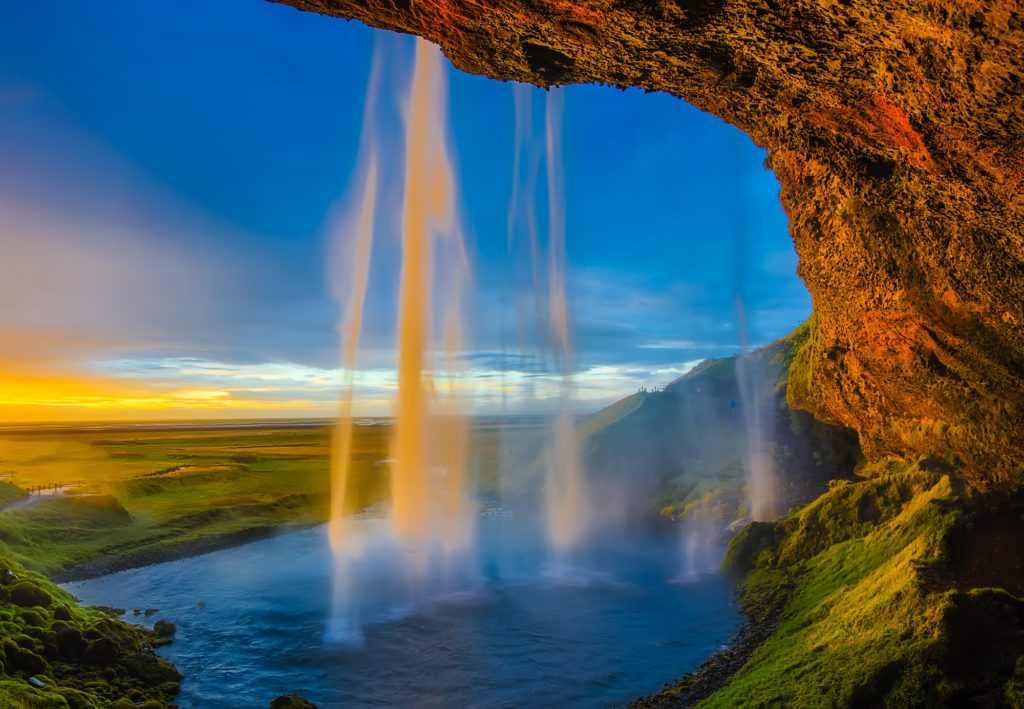 The weather is nice in May (sort of)
Another big bonus is that the rainiest and windiest season is over. That doesn't mean that we won't get any wind or rain in May – we're not that lucky! So bring some rain and windproof gear. But the weather is nicer and May is actually my favorite month of the year. Summer, or what we Icelanders at least call summer, is right around the corner and you can sense the spring in people's steps. The harsh winter and the sorry excuse for a spring is over and now it's time for some fun!
16 hours of daylight
The day is getting pretty long, almost 16 and a half hours, so that means we have more sunlight for exploring. So, you can easily hop on longer tours, to for example Jökulsárlón glacier lagoon or Snæfellsnes peninsula, and have daylight the entire time. Or you can go out partying and have the daylight totally mess with your brain when you walk out of a bar at midnight. But don't let the daylight fool you. The average temperature in May is 6,49°C or 43.68°F and it can go below freezing, so pack layers!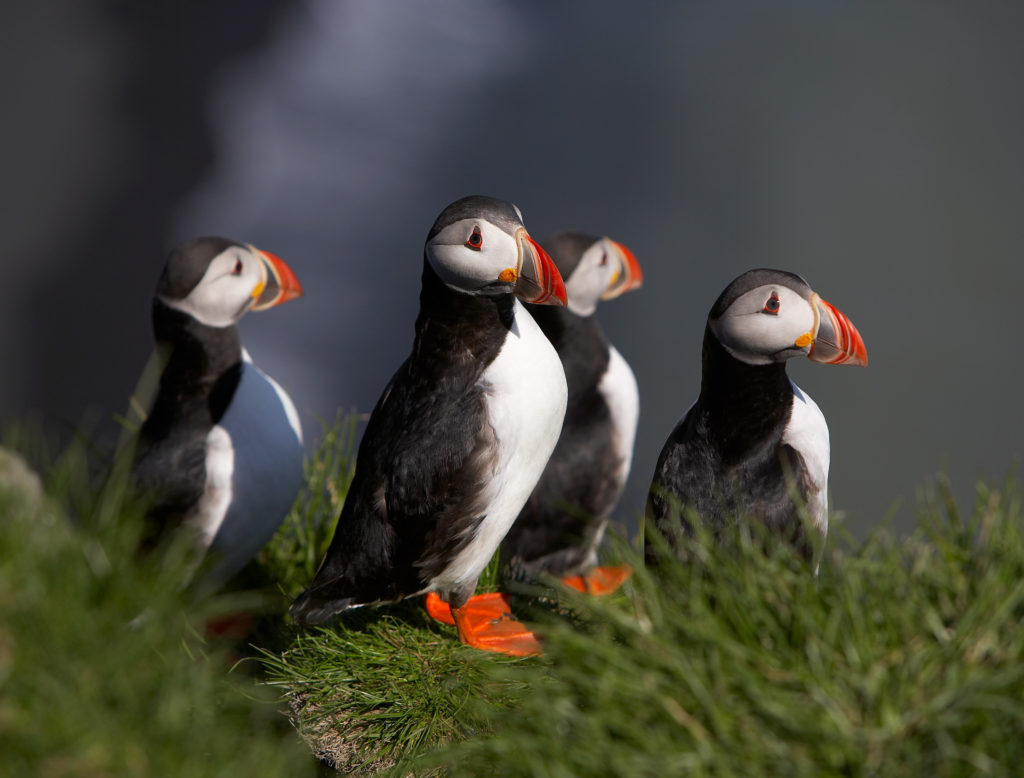 Little lambs and puffins
May is also a great time to visit Iceland if you're an animal lover. Lambing season usually starts in the former half of May so you can expect seeing little lambs frolicking around if you're driving around the countryside. If you're in Reykjavík, I suggest you visit the Family Park and Zoo in Laugardalur to pet these little bundles of joy!
And we can't forget the puffins. The puffin season usually starts in mid-April and ends in mid-August so May is a very good time to spot them. There are plenty of places in Iceland where you can observe puffins. The Westman Islands and Látrabjarg in the Westfjords are probably the most famous locations, but you can also spot puffins around Reynisfjara black beach and on Grímsey Island to name a few places.
If you're a fan of electronic arts and media you can go to the RAFLOST festival which will take place from the 23rd until the 25th of May in various locations in Reykjavík. The program hasn't been announced yet so stay tuned with updates on the festival's website.
Running, running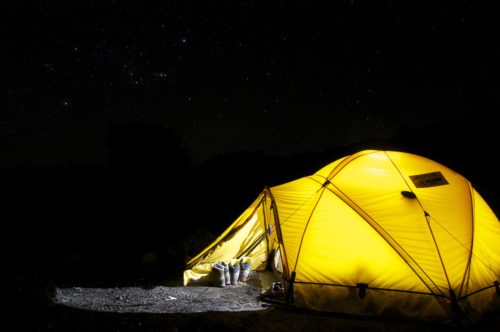 If you want to do some exercise while in Iceland, you can join the annual Neshlaup run on Saturday May the 4th at 11 AM. The run starts at Seltjarnarnes swimming pool and you can choose from three running distances: 3,25 kilometers, 7,5 kilometers or 15 kilometers.
Then there's also the Icelandair Run on Thursday May 2nd at 7 PM. That's also an annual thing, being run now for the 25th time. The run takes place around Reykjavík Airport as usual and the running distance is 7 kilometers. Online registration is open until midnight Wednesday the 1st but you can also register at the event itself between 11.30 AM and 1.30 PM and 4 PM to 6.45 PM on race day.
I hope everyone has found something to their liking on this list of things to do in Iceland in May. If not, hit me up on mustsee@mustsee.is and I can try to find something to blow your mind.