Posted on
Monday, September 25, 2017
We locals sometimes forget why people want to visit our little island in the north. Sometimes we simply lose sight of how majestic it really is. So, I decided to ask some foreign travelers what surprised them the most about Iceland.
I turned to the social media Reddit to find some travelers who had already visited Iceland. My question was simply: What surprised you the most about Iceland?
The response was better than in my wildest dreams and I got so much great feedback that I have to share with you, my dear readers. I will however keep the comments completely anonymous, but if you're internet savvy and have a lot of time on your hands, you could trace each comment back to the user. I, however beg you to waste your time on something else.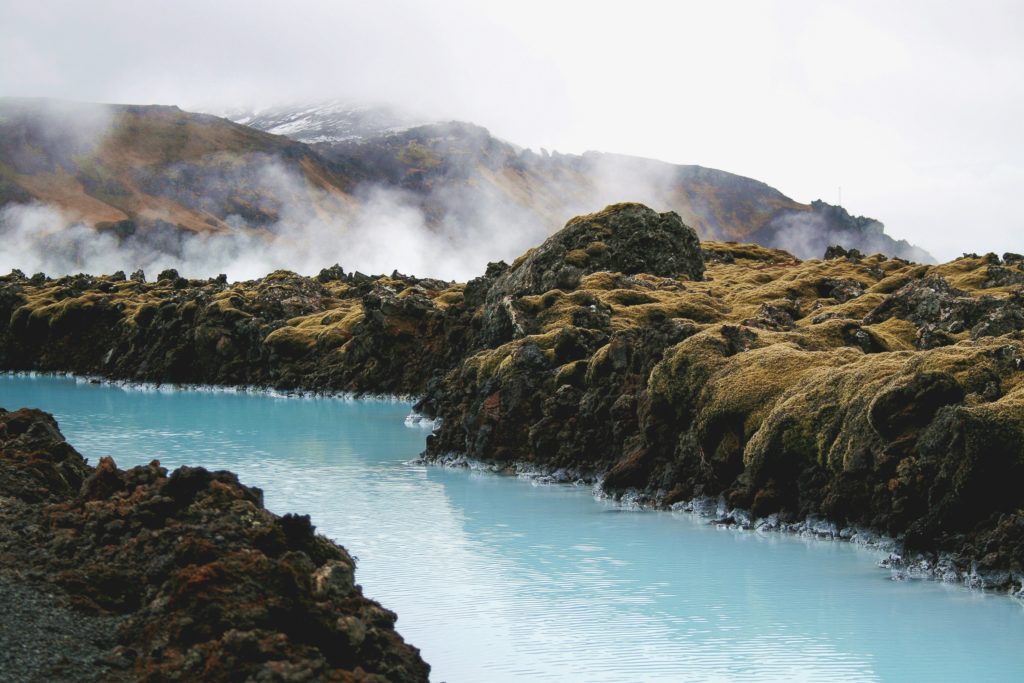 No picture or video can do it justice
Of course, some of the feedback I got had to do with the Icelandic nature, which is what attracts all the hundreds of thousands of people who visit the island every year.
"No picture or video can ever give it true justice. I know it's a huge cliché to say that about gorgeous places on our planet, but Iceland was entirely different," says one user who was pleasantly surprised that he could still find solitude on the island.
"I was also surprised, despite all the talk of all the tourists everywhere, we still found plenty of places not far off the Ring Road where we felt like we were the only people on the island. Granted, this was mainly in the North and East."
Can't wait to go back
Another user was so in awe of the natural beauty that he had to write me a response in bullet points.
The wind that can roll your car belly up.
The weather that can change from winter to summer in 10 minutes.
The crowds around the Golden Circle.
– and in the same time, the emptiness of the northern parts. We literally drove a full whole day passing by only a few cars.
The amount of waterfalls. I had maybe 100 on my map, but in reality there is a waterfall beyond every corner."
"How massive and amazingly awesome the glaciers were," was a sincere response I got to my question, as was:
"How "other -worldly" it really was. After driving 10 minutes it almost felt like you were somewhere else entirely. What surprised me the most was how much I loved it, and how much I can't stop thinking about going back!"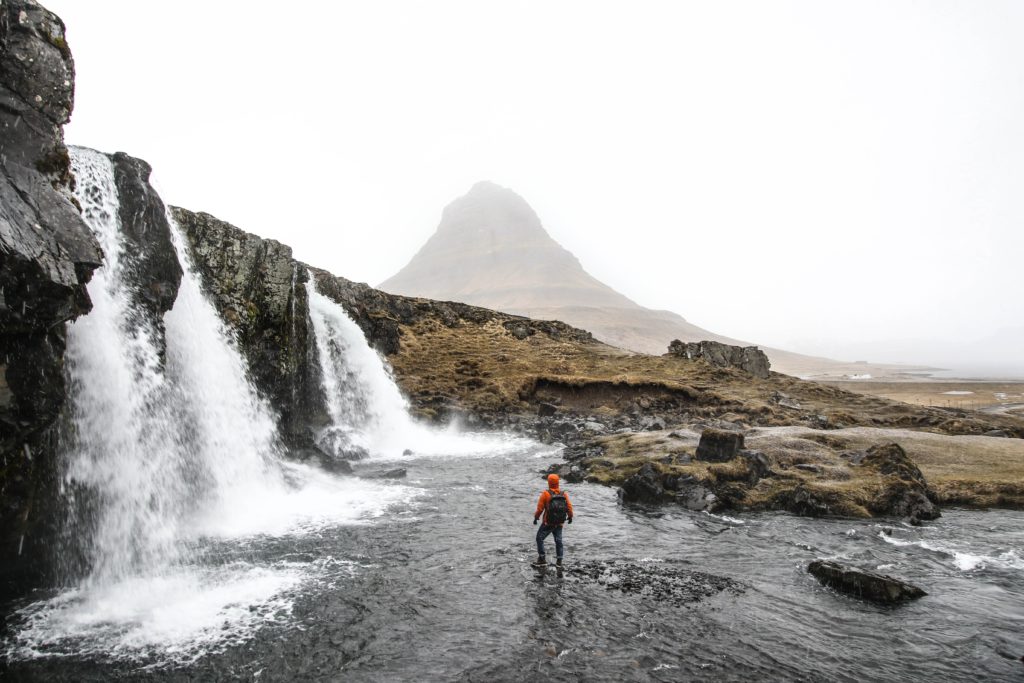 Surprised that Icelanders aren't angry murderers
One Redditor was surprised at the fact that Icelanders can stand all the tourists visiting the country each year.
"I was surprised how incredibly rural the island is. I mean, when you're 1-2 day's drive from a hardware store, how do you get things fixed? And how do rural natives afford anything? I've never found it so hard to find salad fixings – particularly the east and north side.
Also, surprised about the lack of restaurants. A city in the US with 5,000 people is about to have at least a few restaurants – maybe 5 or 6. In Iceland, it's maybe one sit-down restaurant and the gas station food.
The beauty was expected, so I won't get into that. Also I'm surprised that most Icelanders weren't angry murderers given how slow tourists drive on the ring road and all the trampling of vegetation they do," he writes, and I can't help but giggle. I am so guilty of road rage when driving the ring road. Hey, slow pokes! The maximum speed is 90 km per hour – not 60!
Anyways. Back to the point. One Redditor actually mentioned the Icelandic candy, which I was so very thankful for, especially since I still have my candy exchange program going on.
"I was most surprised by how delicious chocolate covered licorice is."
Well, he's right! Chocolate covered licorice is the best – don't let anybody tell you any different!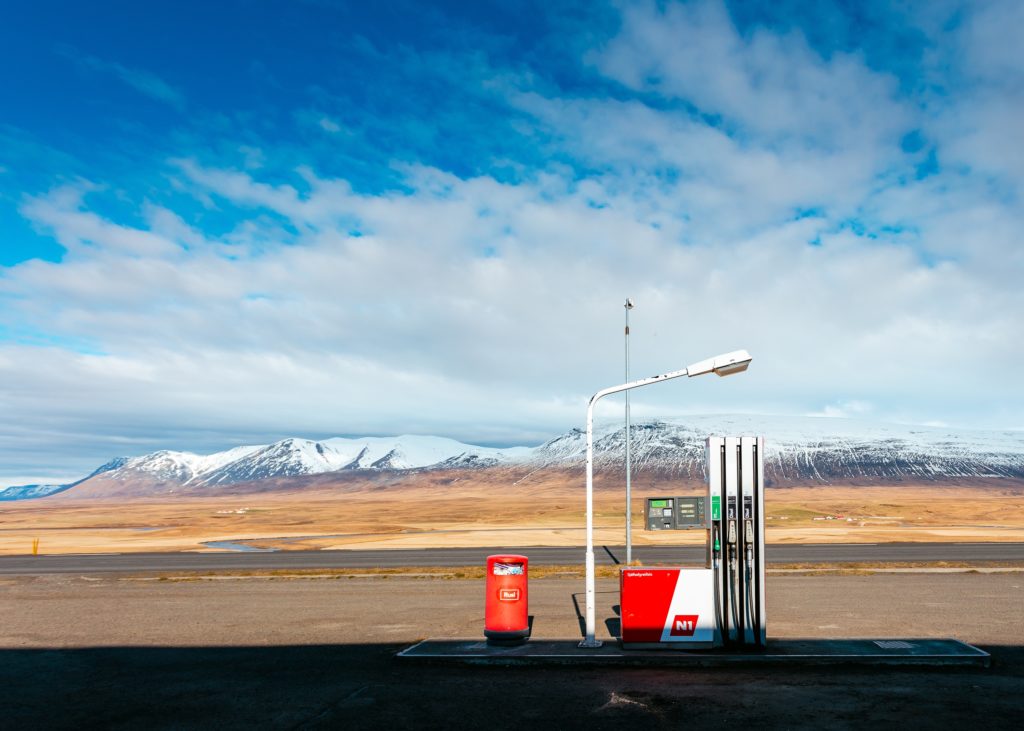 Lack of gas stations
One Redditor mentioned the traffic.
"The only thing that really surprised me was that Reykjavik has a lot of traffic for such a small population. I had to look up the rules for driving circles because that really isn't done much in North America."
Another pointed out the fact that we don't have tall trees.
"No trees. Every now and then you come across small patches of trees but for the most part it was crazy how open everything felt because of it."
I also got some animal related responses.
"There's more sheep on the island than people. But in all seriousness, what surprised us the most was the lack of gas stations when driving. Keeping an eye on the gas gauge is important as a result," one user says and another one goes on about horses.
"Just got back last weekend, and the most surprising thing for me was how pretty much every horse I saw was behind some fencing. I assume these are all private properties, but my original vision of Iceland was more like they run free without hindrance. Most pictures I see of the horses (for obvious reasons) leave out this fencing, which created this misconception for me."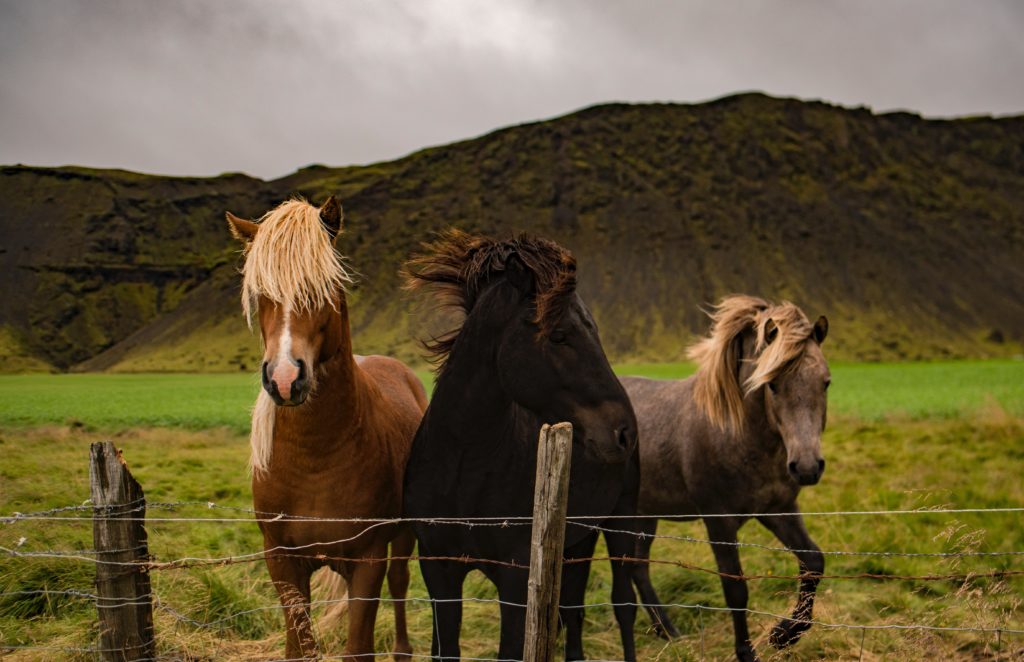 Picking up random strangers
One user on Reddit thought it was odd to see so many hitchhikers everywhere, something that was not at all common a few years ago.
"It surprised me how common hitchhiking was. We decided towards the end of our ten day trip that we wanted to pick up some hitchhikers. We picked up some nice young people from Prague at Fjaðrárgljúfur and took them to Kirkjubæjarklaustur. It was just a short trip, but we enjoyed visiting with them. Our parents could not believe we'd picked up random strangers, but I would do it again and encourage others visiting Iceland to do it too!" he writes.
Who needs water fountains?
Of course there were also some quite unusual surprises, some I had never dreamt of in a million years. Like, water fountains.
"Other people already mentioned the weather. I'd heard "if you don't like the weather, wait 5 minutes" other places, but they were always exaggerating. Iceland literally would go from sunny to raining in a matter of minutes. The other thing that struck me was the almost complete lack of drinking fountains. I actually asked a guide about it at one point. He said they were more common in places like schools or public swimming pools. But I never saw a single one. There was a water bottle fill station at departures in the airport (not at arrivals that I could find), and that was it. I filled my water bottle from bathroom sinks. Which worked fine because good god, you all have great tap water. But coming from the US, the idea that a building would have a multi-user public restroom but no water fountain is really weird," one Redditor writes. And if anyone is wondering – you can drink water from any tap in Iceland.
Is Iceland a slag dump?
And one comment was about something called slag, which I had to google because in my mind that has always been a very negative word that I've heard in British TV and cinema. Well, now I have another meaning for it!
"This will probably only mean something to people who grew up around steel producing areas. I grew up near Pittsburgh, PA when there was still a fair amount of steel production going on. A byproduct of steel production is a stony substance called slag. It was used to pave driveways and parking lots. It looks a lot like hraun (lava). So, driving away from Keflavik I think: "Look at that, a slag dump." "Hey, there's another slag dump." "Wow, more slag dumps!" "Holy cow!! The entire freaking country is a slag dump!!" The entire freaking country is actually stunningly gorgeous and mind-blowingly exotic, but hraun does look a lot like slag."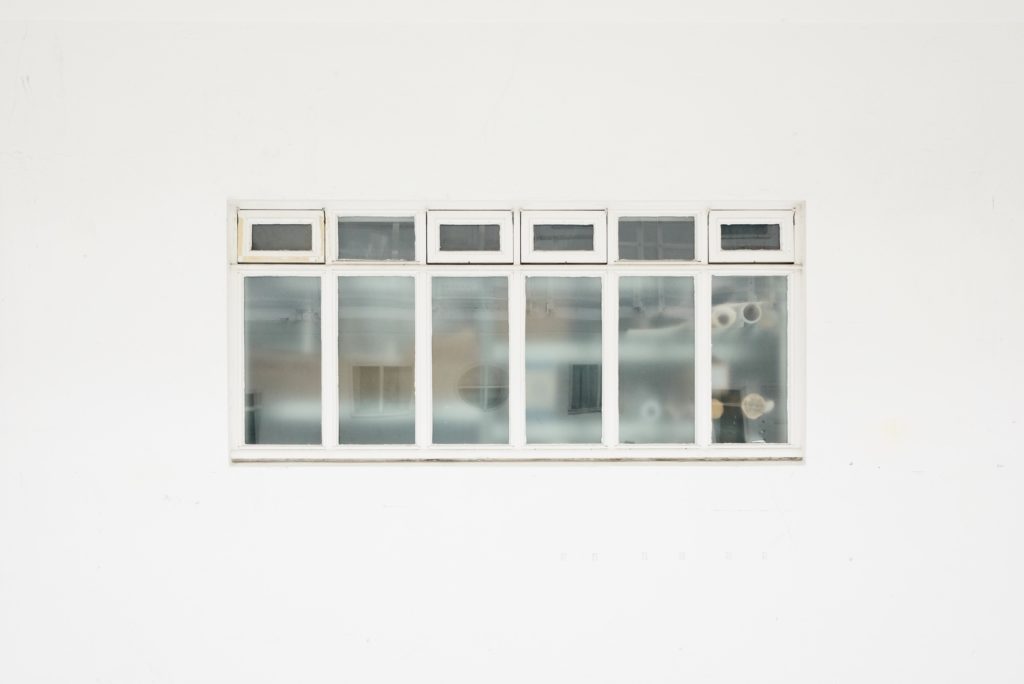 Lots of combinations of windows
I think my favorite unorthodox response was about how Icelanders like their… wait for it… windows!
"This is going to sound silly, but windows. I'm from the US, and residential windows are all pretty much the same type- rectangles. One rectangle on top of another. You get the occasional octagonal window, maaaaybe circular, and on Victorian houses or Arts and Crafts, stained glass. But they're pretty much all the same shape. In Iceland, homes have big rectangles, tiny rectangles, squares, slanted rectangles, combinations of these, LOTS of combinations of these, circle windows, just everything. Such a variety! It's a little thing, but it's something I noticed nearly immediately and had fun spotting all the different combos. In the states, this is all custom work, so you do not see it all over the place like you do in Reykjavik and the smaller towns."
Trendy and happy
I've had so much fun going through all this feedback, that I wish I had more. But I actually saved the best for last. My favorite comment. A comment that I really feel describes my hometown of Reykjavík pretty well, even though I say so myself. So I'll leave you on a happy note and urge you to write me your experiences in Iceland at mustsee@mustsee.is. Who knows? You might be the next star of my blog!
"After years of listening to Sigur Rós and Of Monsters… I was expecting Iceland to be a melancholic and pensive place. I was really (delightfully) surprised that it's such a bright, cheerful and joyful place – full of color, friendly locals, and breathtaking landscape. Reykjavik is so trendy and happy. And even in the dead of winter, the kitties came out for luvvins."