Posted on
Monday, April 23, 2018
"Propose Iceland is an event service company where we help suitors pop the question in an unforgettable way," says Hafþór Óskarsson, one of the members of the newly established business Propose Iceland.
The company is a part of event planner and tour agency Pink Iceland, which works for and with the LGBT community. Pink Iceland has also specialized in organizing weddings in Iceland, for queer and straight people alike. However, the majority of customers seeking help from Propose Iceland are straight men, since they seem to pop the question more often than women.
Main Photo: From the left: Sigga Pálsdóttir, Eva María Lange, Hannes Pálsson, Birna Hrönn Björnsdóttir and Hafþór Óskarsson.
Hafþór says that like with Pink Iceland, Propose Iceland's customers are solely foreigners. But why help people ask their significant other for their hand in marriage?
"Because there are a lot of people out there that want to do something amazing when it comes to the proposal. It can be anything from a surprise picnic with champagne and candle light to helicopter rides. Our clients are foreign guests who often don't know what is doable in Iceland and therefore need help with planning and all the little details to make the moment memorable. Since the suitor only has this "one job", which he has to do perfectly, it's much better to get help from experts to go all the way. Like we say: You have one job, don't fuck it up," says Hafþór with a snigger.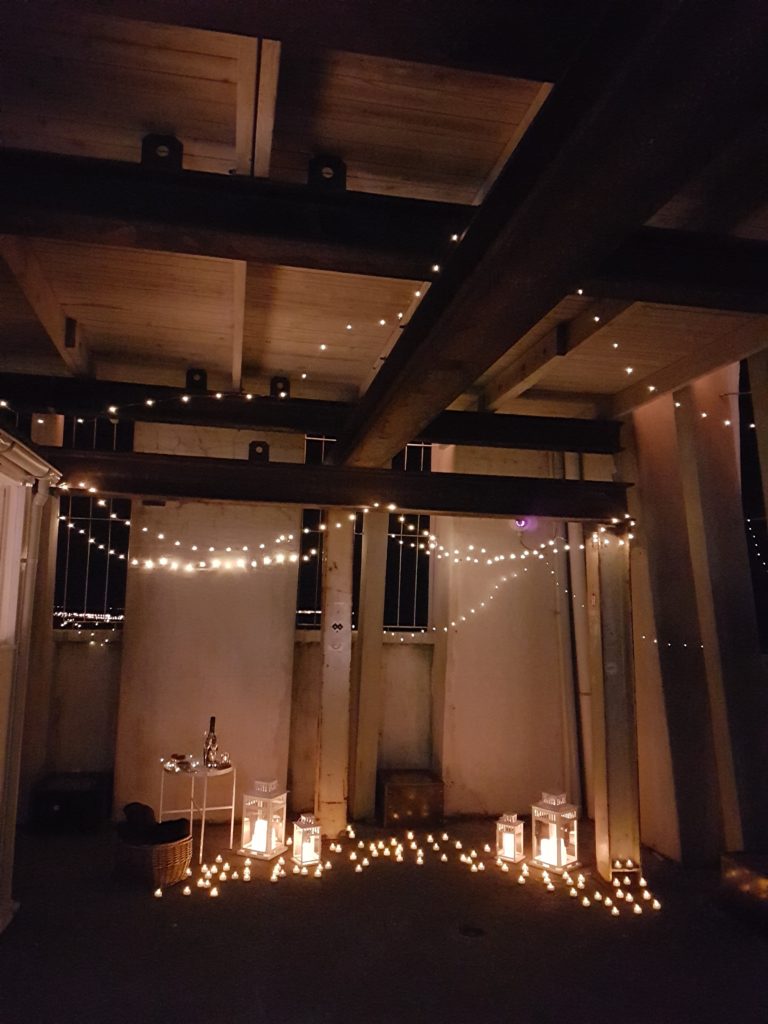 Difficult to keep secrets
He says that it can be extremely stressful to organize this important event, but luckily the people at Propose Iceland have gained a lot of experience in planning weddings with Pink Iceland.
"That definitely helps. But in weddings everyone sort of knows what is about to go down. With proposals you have to keep the event secret from one individual. It can be very hard to hide the tension and excitement and to tell a white lie. But once the actual proposal is over, everyone feels so good, which makes it totally worth the stress. And sometimes it's ok to fool people a little bit."
Iconic places are popular but filled with tourists
Each proposal is tailor made, and the staff at Propose Iceland puts a lot of work into figuring out what the suitors want and realizing any desires they might have. They are also on point when it comes to proposal trends and Hafþór says that it doesn't hurt that they are all massive romantics at heart. He adds that foreigners usually have very specific ideas about the location of this heartfelt moment.
"Iconic places in Iceland, like Skógafoss and Reynisfjara, are very popular. However, we don't recommend those places because they are packed with tourists. We have a large database of great and remote places that are way better suited to propose," says Hafþór. But why do people want to seal their love in Iceland, of all places?
"Nature plays the biggest part, at least for people that are first time visitors. Iceland is on many people's wish-lists and has a lot of meaning for people when they finally arrive. And to actually propose during your stay makes the trip even more meaningful and fun. We have organized a lot of weddings for people who got engaged in Iceland and people want to return because this country means so much to them."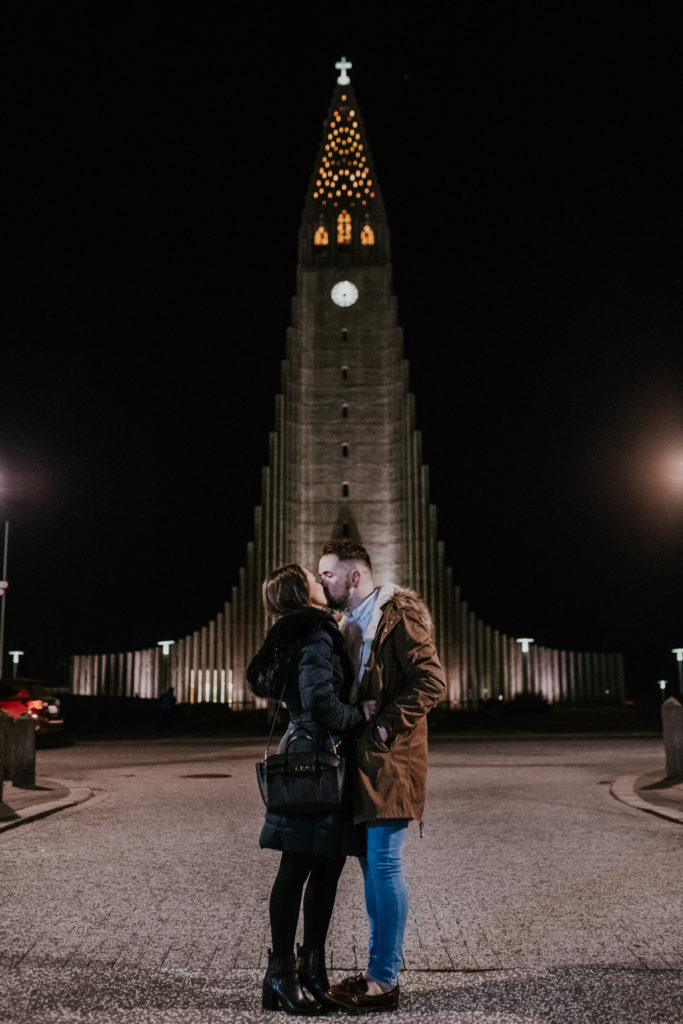 Proposal on top of a glacier
All this talk about proposing, love and romance is getting me eager to find out if Hafþór has been a part of some truly epic proposals?
"The most luxurious proposal we have planned was when we organized a proposal on top of a glacier. The suitor wanted two helicopters; one for a film crew and the other for the couple. The pretext was that they were going on a traditional helicopter ride, but when they arrived on location the film crew waited in hiding for the couple. When the suitor got down on one knee, the crew appeared as if from nowhere and filmed the whole thing. Money was not an issue in this case," says Hafþór, who is reminded of another fun proposal story.
"The most fun and the most nerve-racking proposal was probably when the suitor was planning on proposing underneath the northern lights. They can be quite capricious like most people know. The couple planned to stay five days in Iceland and had booked a northern lights tour on their first day, but then it was cloudy. It was also cloudy on day 2, 3 and 4. It wasn't until the very end of their trip, when everyone had almost lost all hope, that the northern lights made an appearance. The conditions were perfect and she of course said yes," says Hafþór. But do they have a plan B if something doesn't go as planned, or worse, if the proposee says no.
"In the very beginning we make sure that the suitor is certain that the answer will be positive. Luckily, no one has ever said No, but it's still important to lay down an exit strategy. Like in the aforementioned helicopter proposal. We had two helicopters, so if she had said No they could have returned in different helicopters. We just hope that it will never come to that. We are hoping for a 100% success rate," says Hafþór and laughs.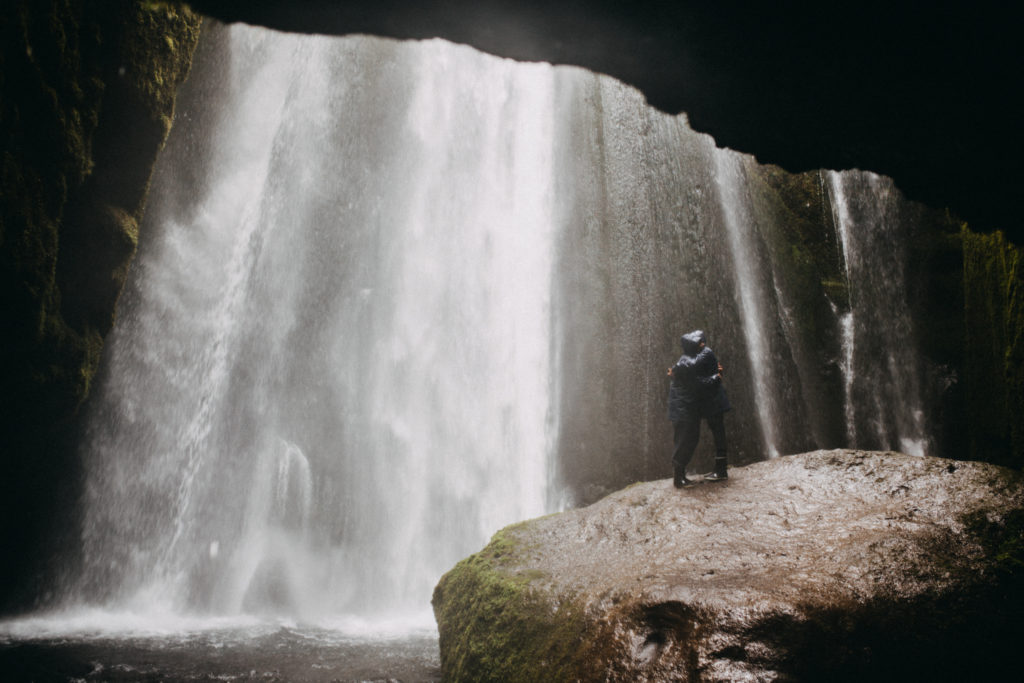 Move over Paris and New York
Propose Iceland is a relatively new service but has already garnered a lot of buzz and business is blooming.
"The future at Propose Iceland is bright. Our aim is make Iceland the best destination in the world to propose. Paris and New York might be the best now, but we will get there in time. We are here to provide excellent service and to create a brand that people automatically link to the coolest proposals in the world. So, we have big plans. But we'll start with Iceland and see what happens."