Posted on
Saturday, December 30, 2017
We Icelanders are famous for buying fireworks by the truckloads and going into an explosive frenzy when the clock strikes midnight at New Year's Eve. But where exactly are the best places to watch fireworks in the Reykjavík area?
If you are staying in Iceland when we say goodbye to the old year and ring in the new one, you can't help but watch some seriously impressive fireworks. And because most of Icelanders live in the capital, we decided to tell you a bit about where the best places to watch fireworks in the capital area are.
Before we start, we must warn you to be careful. Any adult in Iceland can buy fireworks and light them up on their own time. So you can expect to see fireworks where ever you go. I recommend you get your hands on some protective glasses to be safe, because accidents can happen. You can get protective glasses in most convenient and grocery stores or at designated firework sales. If you want to get into the New Year's Eve spirit and purchase some fireworks, I would advise you to buy them from one of the search and rescue teams because that's one of their ways of raising money to keep us safe if something happens. You can see where the search and rescue teams sell fireworks by clicking here. It's in Icelandic but you can browse the map below the text. And if you're not accustomed to blowing up fireworks, you can get a crash course at one of the outlets. Oh, and remember the emergency number in case something happens is 112.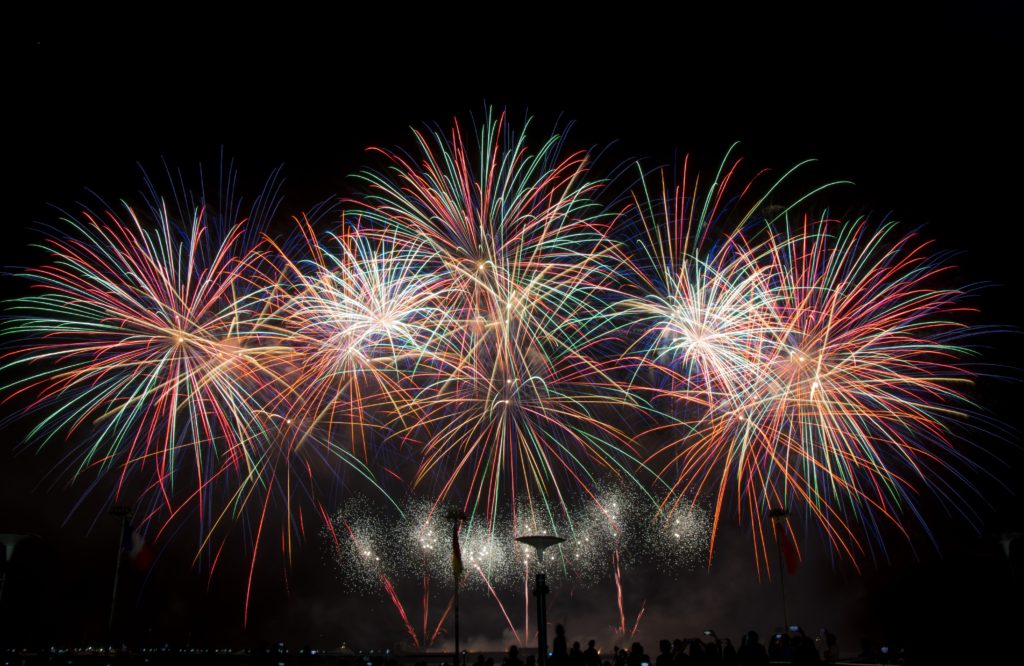 And I feel obliged to tell you to dress warmly! It can get quite freezing standing still for an hour or two and just watching the sky light up. So, layer up!
So, you're going to be safe on New Year's Eve? Then let's start our run down of the best places to see the lights display.
The view from Perlan observation deck is truly spectacular and you can see the whole city from there. The downside is that the building, that houses a museum and restaurant, is always extremely crowded during the last night of the year. And you have to pay an entrance fee of some 490 ISK. But if you show up early, it truly is an experience to remember.
Hallgrímskirkja church is one of Reykjavík's most visited buildings and rightly so – it's beautiful! It's also a place where hundreds of city dwellers gather to shoot up fireworks and ring in the new year. I personally love watching the fireworks at Hallgrímskirkja, even if you don't get a view of the whole city. You're also very close to all the bars if you want to kick off the new year with a bang.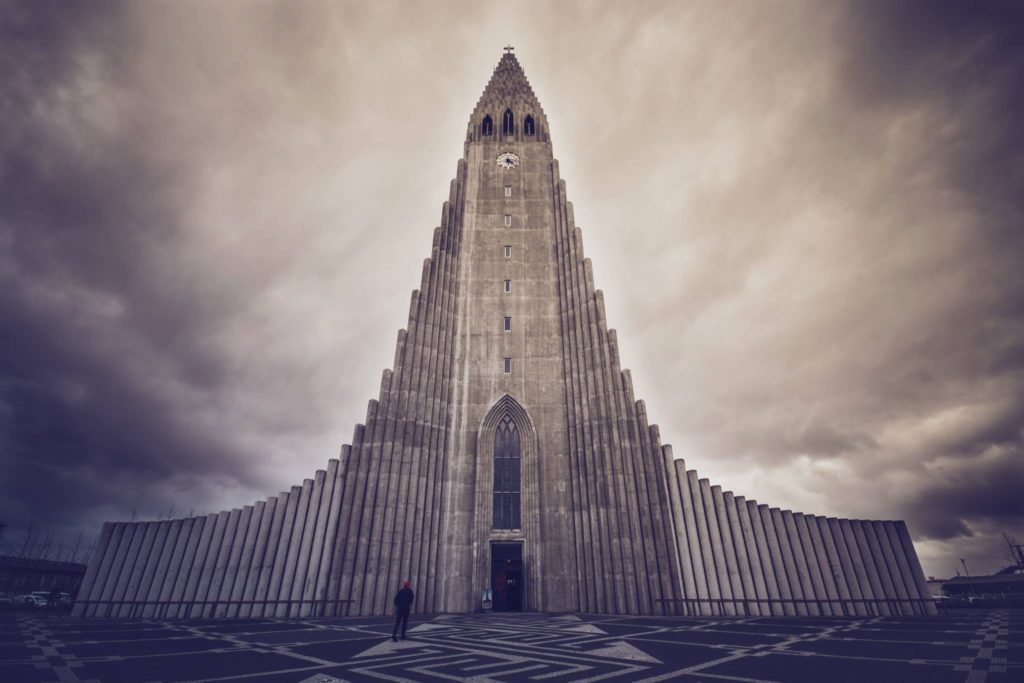 In Breiðholt is a street called Suðurfell where you will find a gas station on top of a hill. It's an amazing place to watch the fireworks and a lot of locals gather at that spot to celebrate the new year. You can take a bus to Mjódd shopping center and walk up to Suðurfell or, better yet, drive there yourself.
Kópavogskirkja church is in Kópavogur, very close to Hamraborg, one of the main bus stops in the capital area. Not only is the church beautiful, it's also a fantastic spot to watch the fireworks. From there you can both see clearly over Reykjavík and Garðabær, even Hafnarfjörður. It's also a place where locals gather in their warmest attire, and you will have no problem finding the place if you catch a bus to Hamraborg.
Úlfarsfell is a small mountain of roughly 300 meters that's located south of Mosfellsbær. It's a tricky location to watch the fireworks since you can only drive up the mountain on a well equipped jeep during the winter. But because the mountain is so small, you can easily hike it with the right winter gear. It's a lovely and quite place to watch the fireworks, with views over Mosfellsbær, Reykjavík, Faxaflói bay and Reykjanes peninsula. It's definitely one of the best places to watch fireworks in the capital area.
If you get to the top of Grafarholt, a neighborhood some 10 to 15 minutes away from down town Reykjavík, you can get an amazing view of the celebration of fireworks. You will be surrounded by locals, but the highest point of Grafarholt is much less crowded than some other local hangouts. There you will get a majestic view of Reykjavík but also a big part of Mosfellsbær. You can take a bus to Grafarholt, for example the number 18, but if you have a car it's even better!
That's it for my rundown of the best places to watch fireworks in the capital area. I hope it's been helpful but most of all I wish an extremely happy new year with loads of new and wonderful opportunities and challenges! And thank you all so much for reading our blog here at Must See in Iceland and booking our tours. Without you, we are nothing!